EDIT: Can confirm that my issue was caused by issues in driver version 22.2.1 and was resolved by reverting to 21.10.2 WHQL
Graphical issue in character creation tool and in phonecall HUD after 1.5 update.
Where character is all black. Seems to be a lightning issue. They mentioned that they had changed the lightning to make it more natrual.
This issue has also been registered as a technical support ticket
1257591
Important mention from Radeons driver change logs.
https://www.amd.com/en/support/kb/release-notes/rn-rad-win-22-2-1
Known Issues​
While playing Cyberpunk 2077™ on some AMD Graphics Products such as Radeon® RX 570 Graphics, some users may observe an issue where indoor areas appear darker than expected.
Steam installation - validated files. Update of existing installation
Windows 11
Processor: Intel(R) Core(TM) i7-10700K CPU @ 3.80GHz (16 CPUs)
Memory: 32GB RAM
GPU: Radeon RX Vega 56
GPU Driver: Radeon 22.1.1
See character all black/dark.
See phonecall thumbnail of Rachel Casich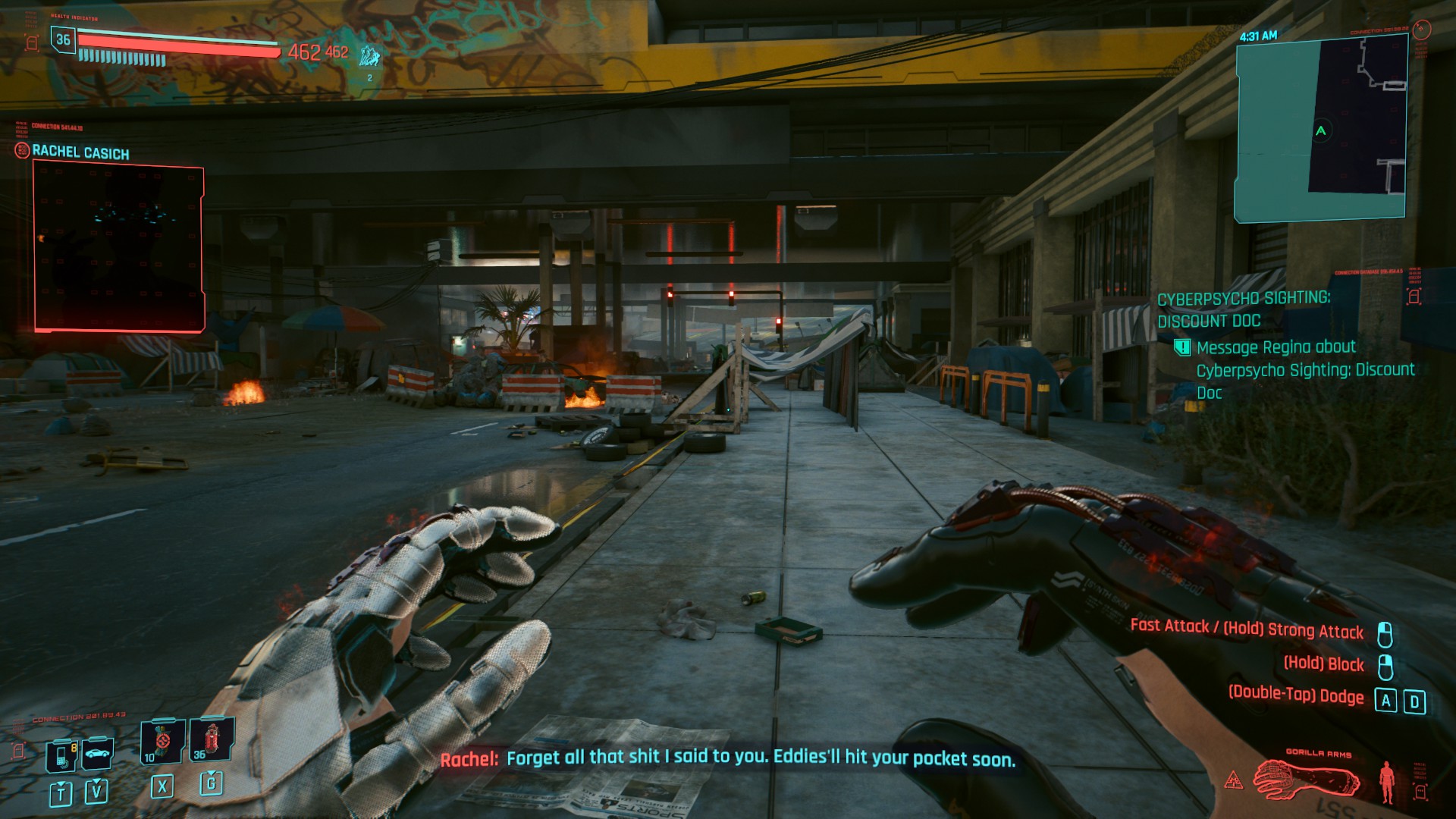 Last edited: