Mine went fine, but I -did- enjoy the EULA. The Legal Thingy.
Enter the world of Cyberpunk 2077 — a storydriven, open world RPG of the dark future from CD PROJEKT RED, creators of The Witcher series of games.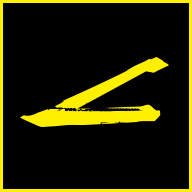 www.cyberpunk.net
The Quick Summary reads like Rache or someone wrote it:
"Alright, so this load of corpo talk on the left is actually pretty simple. It's kinda like a safety manual for a new piece of cyberware (like anyone reads those, right?). So I'm here to make it real easy to understand. But 'member, that long version over on the left, that stuff is legally binding. My version; well, I'm just here to help.
The whole Agreement only counts for Cyberpunk 2077. For rules covering other games from the same company, ya gotta check out the specific legal-speak written for them. "
"This is cute. So, the game's got this 'minimum age rating' okay? So if ya wanna get into Night City — I'm tryna keep a straight face here — you gotta be above that rating. Usually, it's 18+, but if, say, ya live somewhere that says 17+, and you're only 17, then you gotta ask a parent for supervision. Seriously. Ya can't make this up! "
"Just like jackin' into a preem braindance recording, Cyberpunk 2077 is for your own personal pleasure. Don't be a gonk and ruin the fun by messing up the rules in the corpo text opposite. "
Heh.