I think we just started a "top 10 favorite games" list for the third time, in which we share all the classic and famous titles that all of us probably already heard of.
I thought I'd try something a little more interesting and create a thread where we share our love for hidden gems instead: Games that you love, but are fairly certain the grand majority of us never even heard of.
"Little known" is a vague term of course, but let's say they're the games you're sure that if you grabbed 10 of us Cyberpunk forum users, only one/two of us would've heard it mentioned before. Either because it has drifted into distant memory by too much, or it's a title in the past 5 or so years that the gaming press neglected. They don't have to be cult-classics that are just waiting to be played. They just have to be quirky enough that you love them enough to share.
Do tell us about them!
I'll start this thread off:
Sang-Froid : A Tale of Wherewolves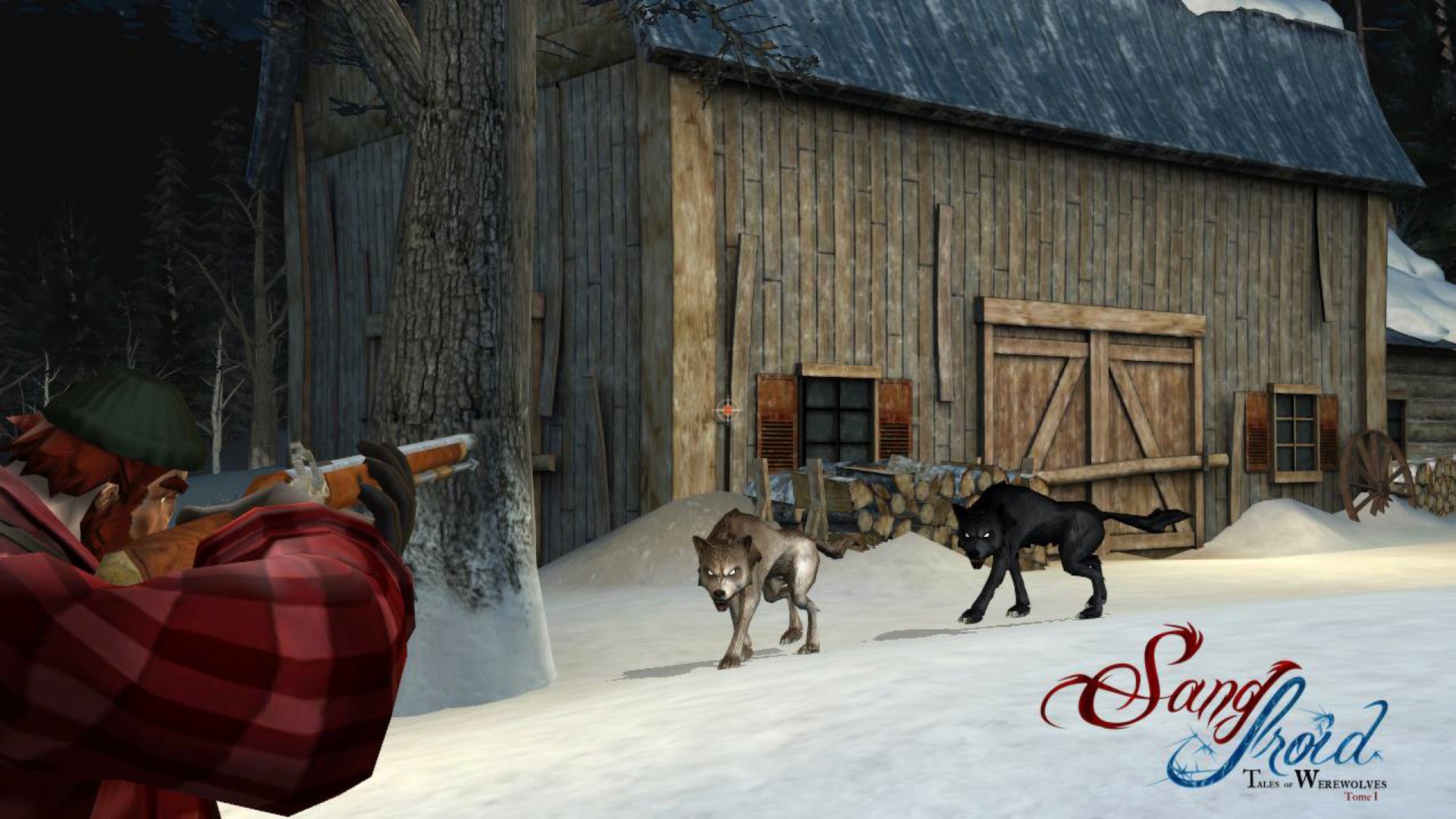 Isometric Hack n' Slash, meets Witcher, meets Base Building, meets Tower Defense.
You're a Canadian lumberjack taking care of a comatose relative, who's being chased by the Devil. Attempting to capture her, the devil sets an army of mythological beasties from Canadian-Inuit folklore after your log cabin and the little forest community you lead - including the titular wherewolves, wendigos, will'o'whisps and yetis.
In the morning, you head into town to buy weapons, axes, holy ointments, silver bullets, lures and materials. In the afternoon, you have a top-down view of the map, know exactly where the enemy will come from and how many, and you'll have the opportunity to set traps. At night, you run around the forest with an over-the-shoulder perspective of your character, armed with nothing but a trusty axe and rusty rifle. Some traps deal with enemies automatically, but some you'll have to trigger yourself and there's always a midnight showdown with the remaining enemies.
It's incredibly satisfying to face of with a wherewolf, knowing you can't be everywhere at the same time, only to hear the click of traps and howls in the distant North, knowing your plan works and your earlier efforts are slowing down the horde at key chokepoints.
The game is completely free right now:
https://store.steampowered.com/app/227220/SangFroid__Tales_of_Werewolves/
The music kicks ass too:
The artwork is ugly as sin at places and the controls/movements can be clunky.
The Sexy Brutale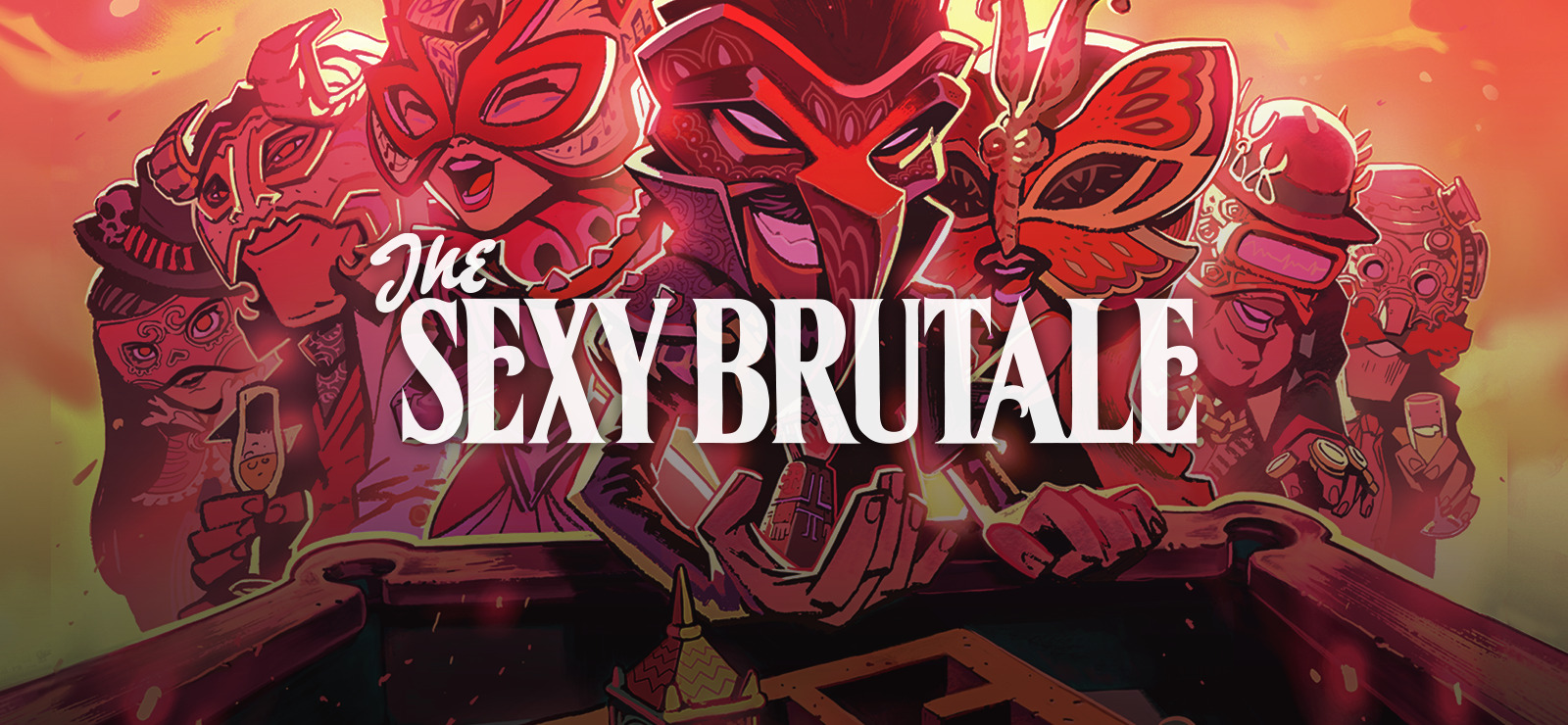 "Never-ending masked ball turned murderous" adventure puzzle game "The Sexy Brutale" will
www.gog.com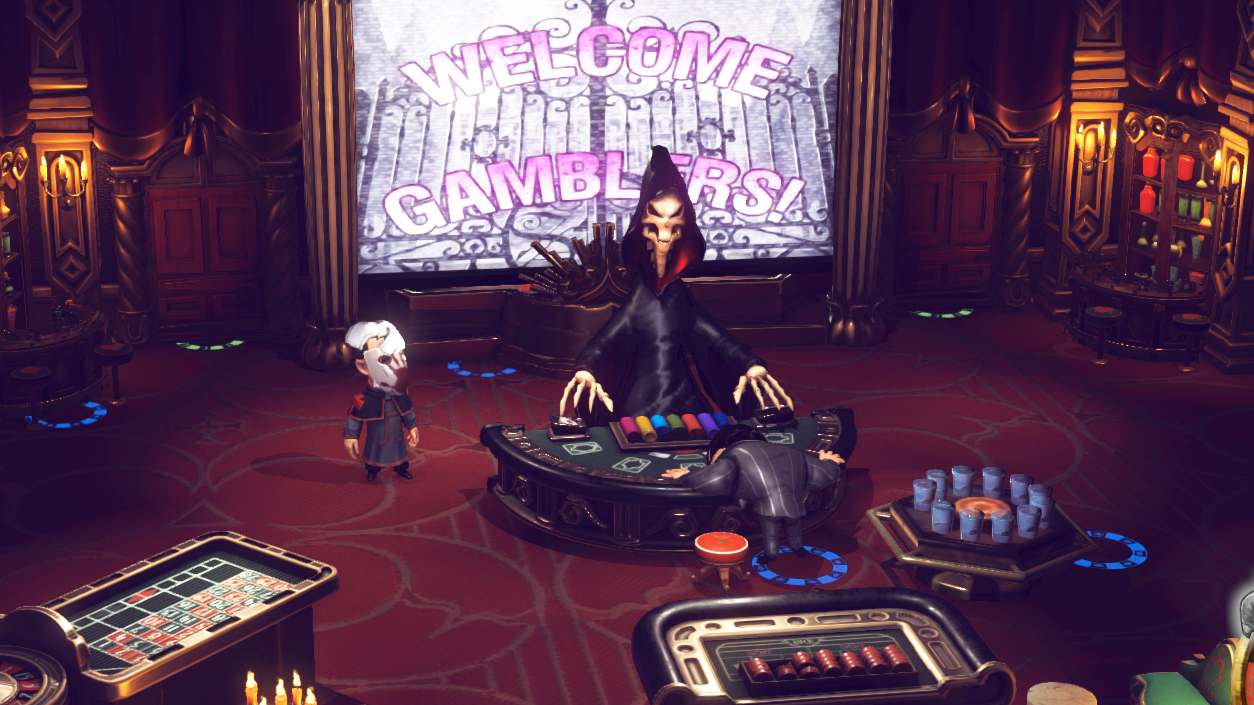 A simple, but endearing puzzle-detective / psychological-thriller game in the vein of classic adventure games. You're a priest stuck in a casino with a dozen other masked guests, attending a party. One by one the guests are being killed and you have weird time-loop powers that see you reliving the entire evening after all of them are snuffed. You get to figure out how the guests are killed, why and who dunnit, while hopefully using your timeloop abilities to prevent the murders and earn the abilities to navigate the metroid-vania-esque estate towards the exit.
The puzzles - honestly - aren't all that hard, but the game has a couple of storytwists that suddenly veer into the psychological, spiritual, macabre, to make for an altogether memorable adventure.
Also, the music rules in this one as well:
The Mansion and Artwork is also stylish as fuck.
Startopia
https://store.steampowered.com/app/243040/Startopia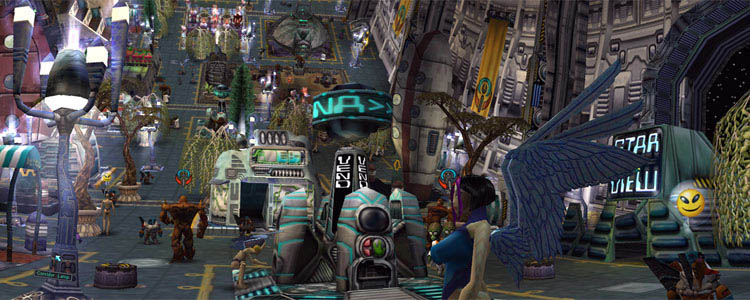 A space-station management game in the vein of Dungeon Keeper, from the year 2000. You own a donut-shaped space station that acts as a waypoint for the intergalactic community and the 12 or so species of aliens that constitute that community. You need to take care of their needs such as fun, bladder, sleep, love, spiritual redemption and health, by filling your station with entertainment, lavatories, hotels, brothels, temples and sickbays. All of them have their own expectations and needs, like the ant-like Grouliens who are fine sleeping in a coffin and don't care about rubbish, to discerning gem-slugs who want the penthouses atop 5-star hotels and the place to be spotless. All these species can be hired to man your stations, such as the "grays" being expert medics and the "sirens" working the love dens. Your space station has 3 different decks, with one being for industry, trade and production, the second being a tourist trap, and the third a garden you can shape and plant yourself.
Probably the best thing about this title, is that it's made by Brits and has the same atmosphere and bawdy humor as the original Dungeon Keeper titles.
The game is complex enough to entertain management fanatics, but it's showing its age in the occasional bug, crash and imbalanced sandbox.
They're apparently working on a spiritual successor in the shape of "Starbase Startopia", but so far it's lacking all of the spirit and heart of the original:
https://store.steampowered.com/app/840390/Spacebase_Startopia/
Last edited: