This is a bit of speculation on a possible conflict within Cyberpunk 2077. According to the Cyberpunk lore, Northern California is a quasi-independent state but still a part of the United States union. They have their own flags that are displayed all over the artwork and screenshots. Like in the background of this photo below. They also have a large amount of autonomy which could pose a threat to the Federal United States government and after the events of
4th Corporate War
, I'm pretty sure the federal government doesn't want to have such an unstable Free state with nuclear weapons within its borders and would probably want to seize control.
This is where the 6th street gang Comes in. So far in the art Depicting the 6th street gang we see that they are donning the original Stars and Stripes. Since the 6th street gang is composed of former veterans, their allegiance to the federal United States government would make sense. It has to lead me to believe that mabey their presence in Night City could be an arm of the Federal government trying to get more power in Northern California and they are probably going to be hostile to the NCPD or anybody allying with the government of the Freestate of northern California. We could be seeing something akin to Operation Condor but within the United States.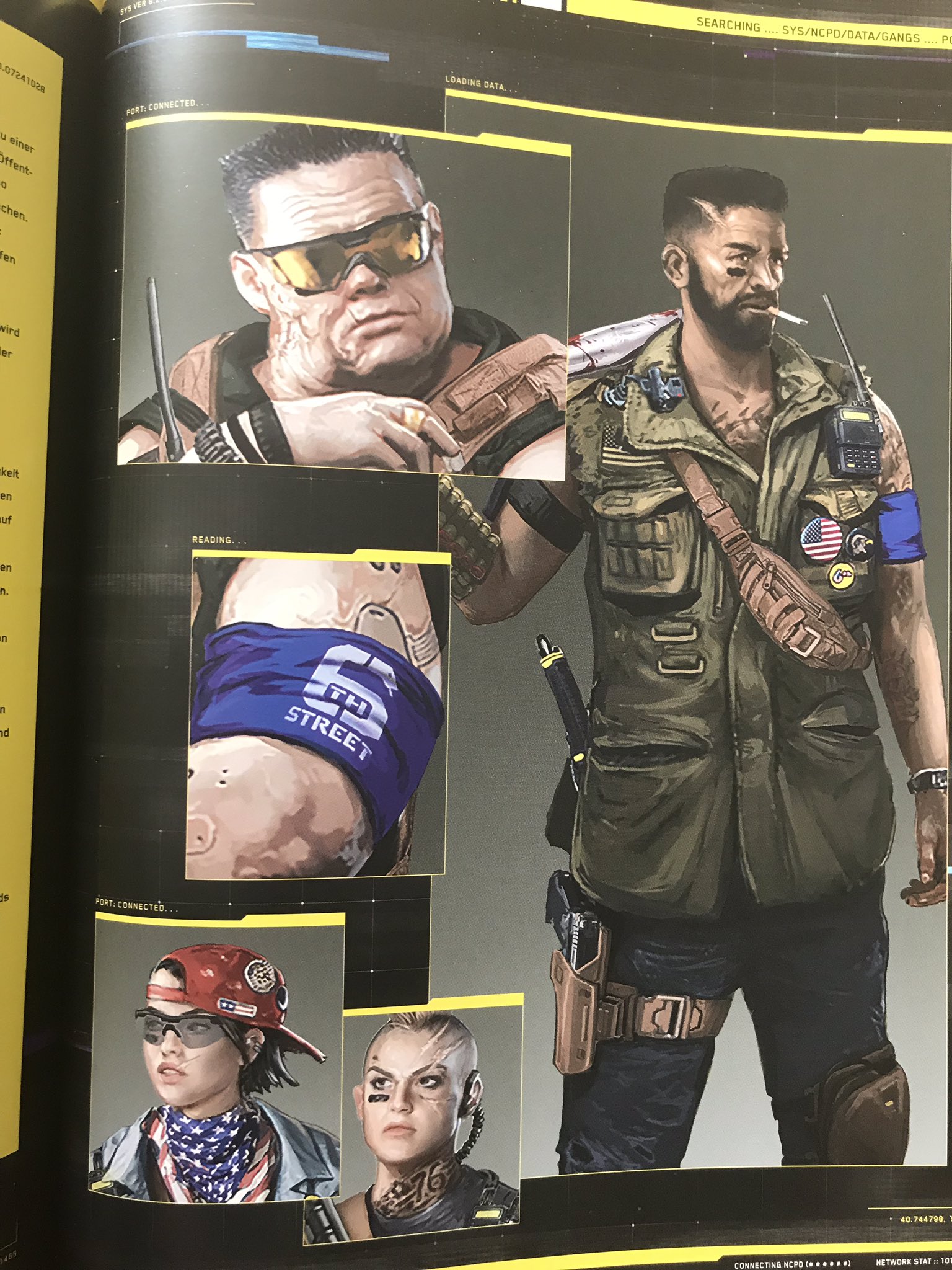 I think this type of political conflict is really cool to have and feels much more grandiose than Corporate Espoiange or Gang warfare. Do yall think this speculation could be correct or am I reaching?
Last edited: