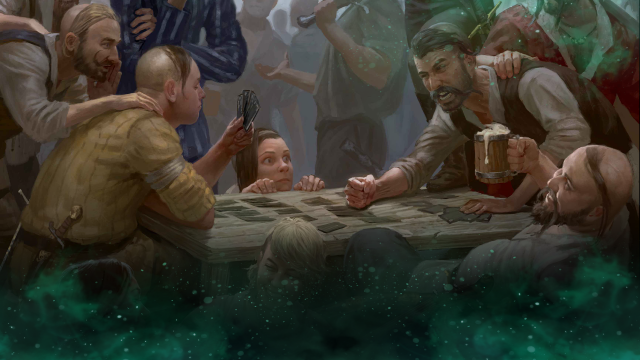 Get ready for some GWENT action with your favourite streamers and content creators! Next week, we'll be holding a special tournament featuring GWENT Partners, during which you'll get an increased chance of Twitch Drops with Kegs and Meteorite Powder.
We'll be starting off with the best-of-3 matches in the Swiss format:
Day 1
Tuesday, April 28th, 6 PM – 10 PM CEST (Rounds 1 and 2)
Day 2
Wednesday, April 29th, 6 PM – 10 PM CEST (Rounds 3 and 4)
Day 3
Thursday, April 30th, 5 PM – 11 PM CEST (Rounds 5, 6 and 7, if needed)
We'll follow up with the best-of-5 matches in the single elimination format for the top players determined in the Swiss stage:
Finals
Saturday, May 2nd, starting at 12 PM CEST
Mark your calendars, and stay tuned for more details and the announcement of the line-up!
Last edited: