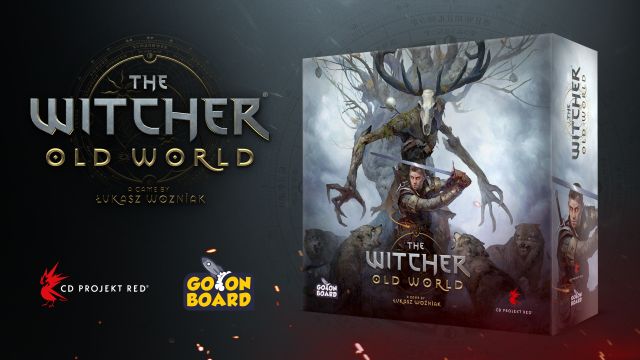 Siamo felici di annunciare
The Witcher: Old World
— un nuovo gioco da tavolo ambientato nel mondo di The Witcher, pubblicato da GO ON BOARD e sviluppato da Łukasz Woźniak, autore di giochi da tavolo come
Valhalla
e
Titans
.
The Witcher: Old World
è pensato per 2-5 giocatori ed è ambientato molto tempo prima delle avventure di Geralt di Rivia. I giocatori interpreteranno degli uccisori di mostri professionisti che hanno da poco completato il loro brutale allenamento in una delle scuole per Witcher: la Scuola del Lupo, Vipera, Gatto, Orso o Grifone. Nelle loro avventure attraverso il Continente i giovani witchers si troveranno di fronte a scelte difficili: accettando contratti, combattendo feroci battaglie contro i mostri — o dovendo anche difendere l'onore della propria scuola combattendo contro un altro witcher!
La campagna di crowdfunding comincerà a Maggio 2021 su Kickstarter ed offrirà alla community la possibilità di avere un grande impatto sui contenuti del gioco, tra cui le storie che comprenderà. La data di uscita di
The Witcher: Old World
è attualmente programmata ad Aprile 2022 e ad oggi si prevede che il gioco uscirà in inglese e in polacco. L'introduzione di altre lingue è in fase di valutazione.
Per rimanere aggiornati su tutti i progressi dello sviluppo del gioco, seguitelo su
Kickstarter
e visitate la pagina
Facebook
,
Instagram
e il canale
Youtube
di GO ON BOARD.
Last edited: