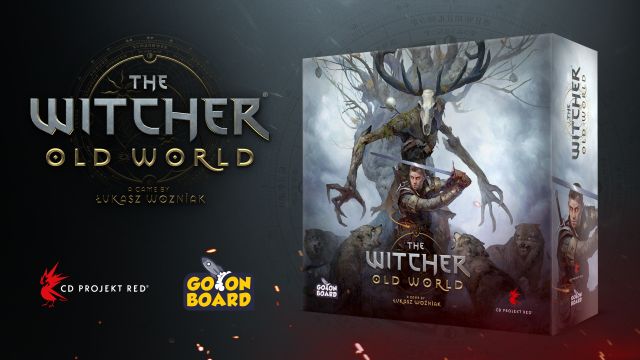 Temos o prazer de anunciar
The Witcher: Old World
— um novo jogo de tabuleiro ambientado no mundo de The Witcher, criado em cooperação com a GO ON BOARD e projetado por Łukasz Woźniak, autor de jogos de tabuleiro como
Valhalla
e
Titans
.
The Witcher: Old World
pode ser jogado por 2 a 5 pessoas e ocorre muito antes dos tempos de Geralt de Rívia. Os jogadores assumem o papel de caçadores de monstros profissionais que recentemente completaram seu treinamento brutal em uma das escolas de bruxos: Escola do Lobo, da Víbora, do Gato, do Urso ou do Grifo. Em suas aventuras pelo Continente, jovens bruxos enfrentarão escolhas difíceis, aceitarão contratos, enfrentarão monstros - e talvez encontrem-se brigando com outro bruxo para defender a honra de sua escola!
A campanha de crowdfunding do jogo no Kickstarter começará em maio de 2021 e oferecerá à comunidade a chance de ter um impacto significativo no conteúdo do jogo, bem como nas histórias que ele apresenta.
The Witcher: Old World
está programado para ser lançado em abril de 2022. Neste ponto, o jogo está planejado para ser lançado em inglês e polonês, mas outras versões de idiomas estão sendo negociadas.
Para se manter atualizado sobre o desenvolvimento do jogo, siga-o no
Kickstarter
e visite os canais da GO ON BOARD no
Facebook
, no
Instagram
e no
YouTube
.