Berserk Gwent (fan cards)
I made a few Berserk Cards for Gwent.
Hopefully there are some fans of both Berserk and Gwent who'd enjoy them.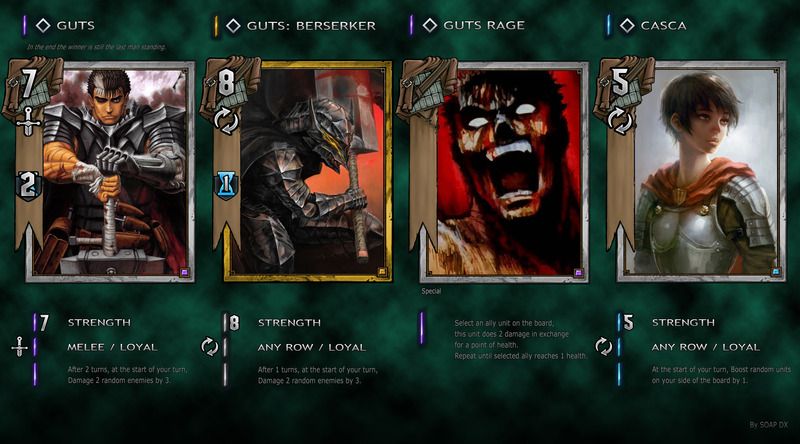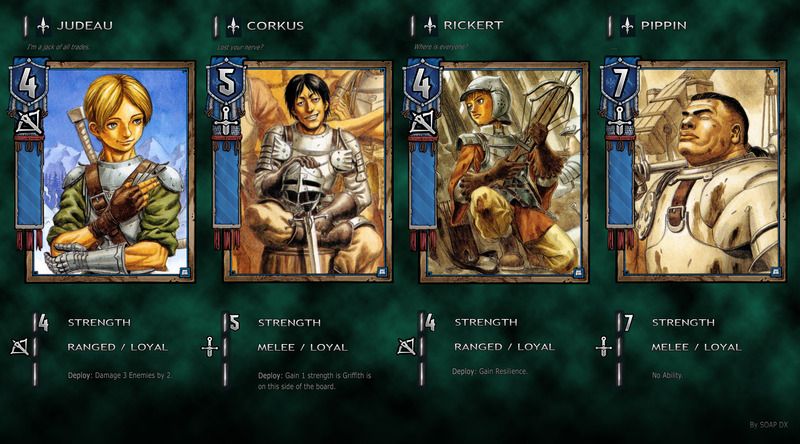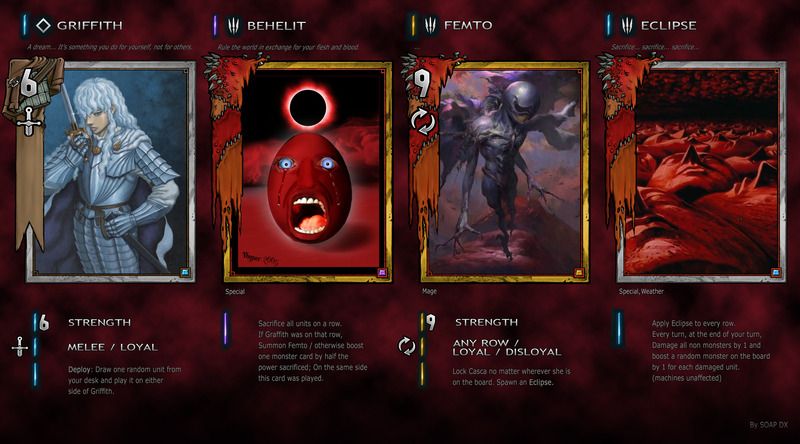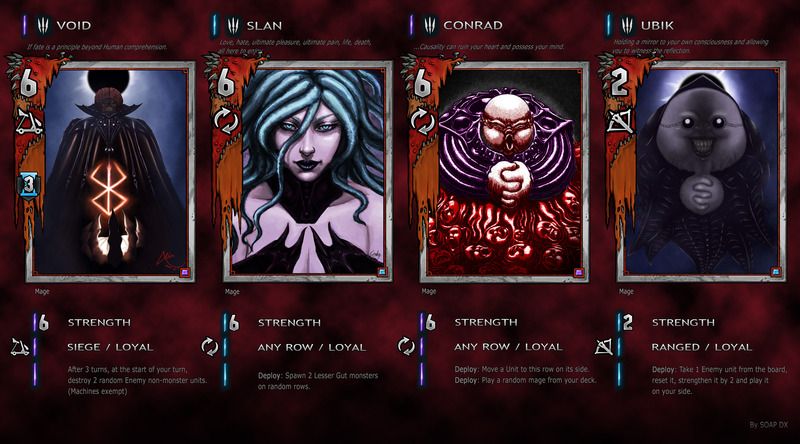 I'm tempted in making even more, just would prefer to have a more up to date photoshop template. Currently using;
https://www.reddit.com/r/gwent/comments/5xxlgf/card_templates_to_make_your_own_gwent_cards/
It doesn't have everything and lacks a bit of Accuracy. (as you can see)
We need Zodd of course! Comment, discuss, suggest.
Do you guys feel they'd fit well in the game? (with the current build)
(I'm very unfamiliar with the Rarity aspect - I did my best.)