Even with high settings I've noticed after updating to the 1.04 ver of the game posters, tattoos, and labels on things like vending machines and stickers have all become extremely low res and pixelated. Sometimes to the point of just being a smudge. I've tried several combinations of settings on my PC and it hasnt changed anything.
Has anyone else come across something like this? Skin textures and that of geometric models in the game seems good but its the 2D stuff thats now low resolution no matter the settings. I also didnt notice a specific setting for texture resolution, unless thats the LOD option?
This is my game with the High graphics preset.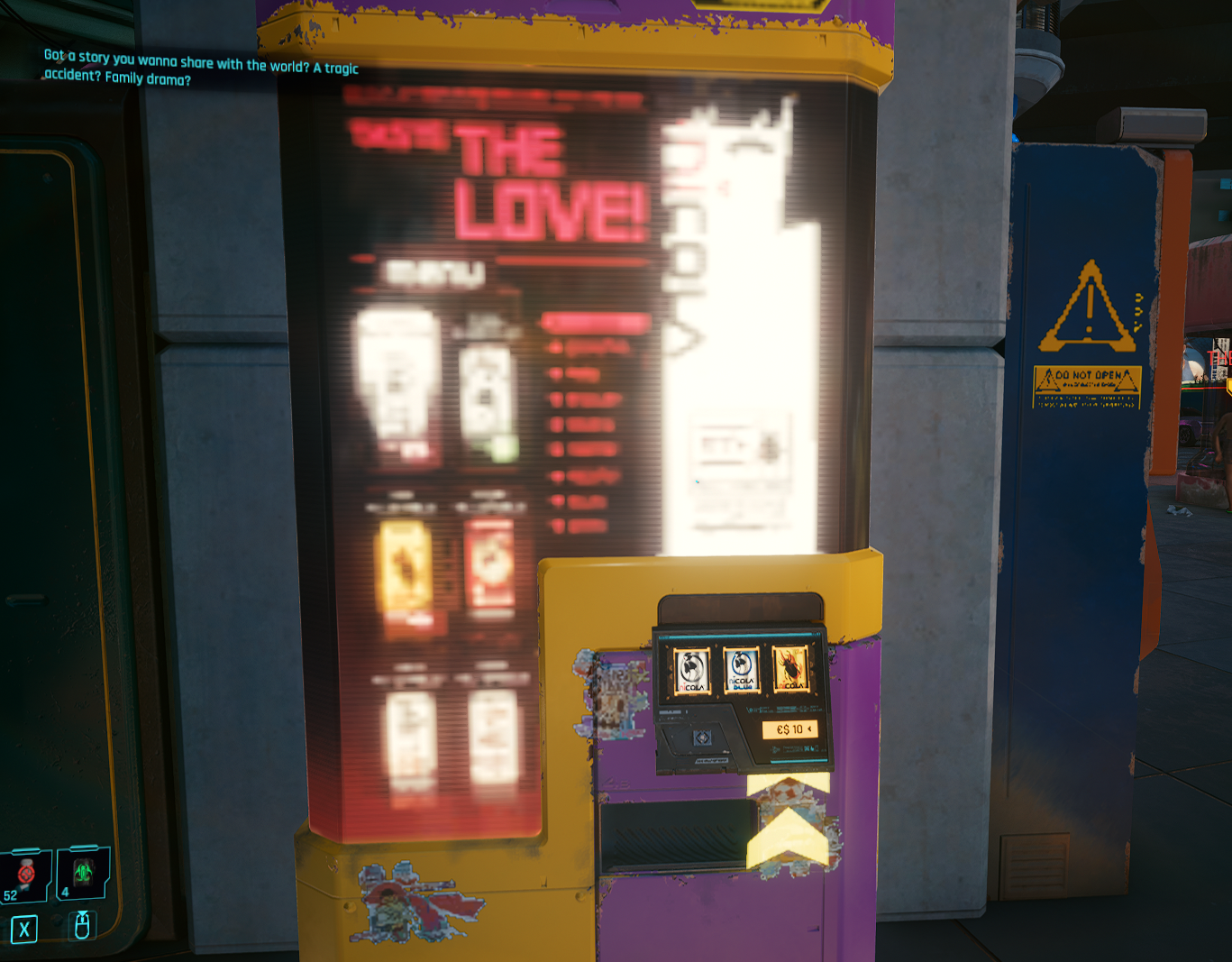 The buttons on the vending machine you can interact with to buy something do show clear when up close but everything else you see is this low res smudge.