Hey there,
as I don't seem to find any solution on the internet. Some textures are blurry since yesterday's patch. Changing the texture quality in the settings doesn't affect the quality of those textures at all. The whole scene looks so horrble now cause everything is so unsharp. I guess it's because of the new VRS because I also got a massive FPS increase since the patch (which is nice), but I rather would like to have good visuals again.
This is with low res textures: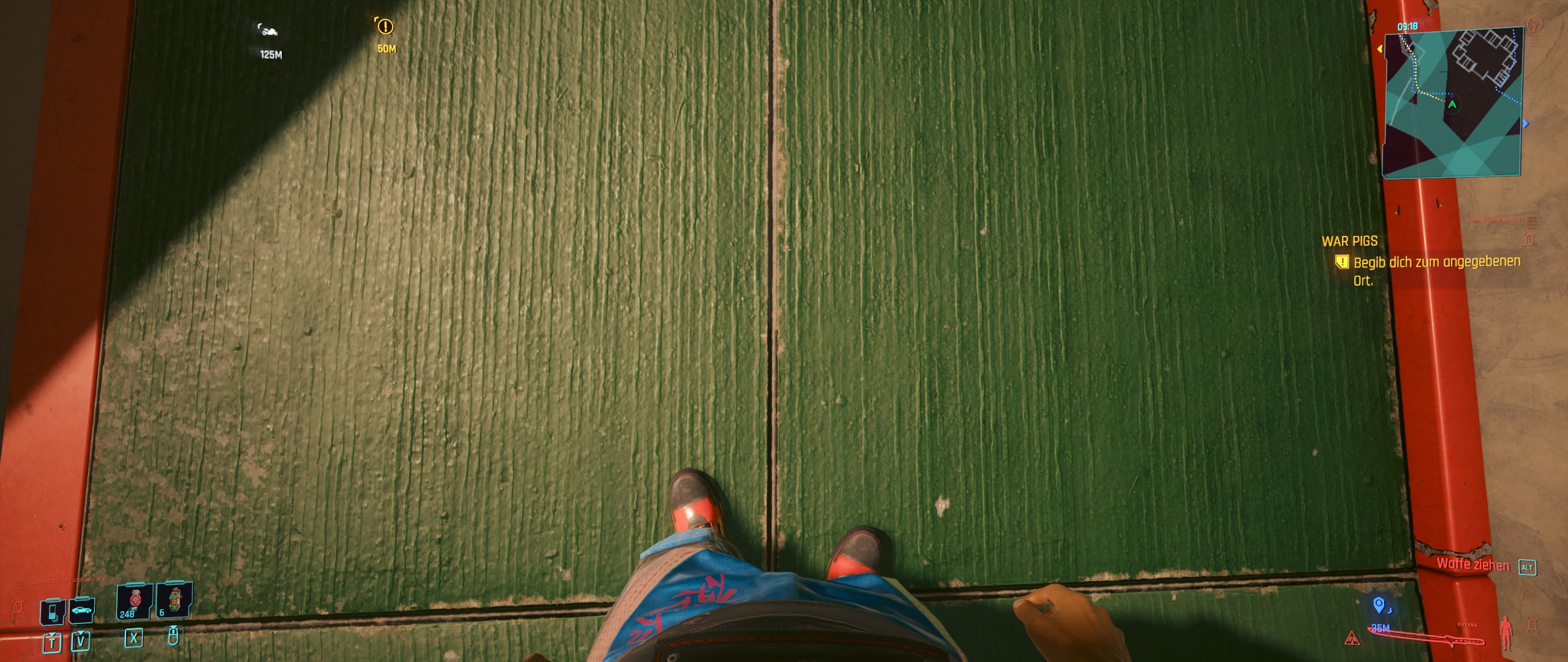 This is with high res textures:
You see that the texture of the character's pants got massively better in the bottom pic, but the ground stays the same. This bug affects all environment textures like roads, houses, pavement, fences etc.
It really looks bad.
Here is another screenshot with all graphics settings set to high:
How to solve that?