GoG. version 1.05
I did the quest with the optional objective of not alerting the guards.
To finish the quest I need to collect a bonus from the drop point.
unfortunately no such option appears.
as shown on screenshot.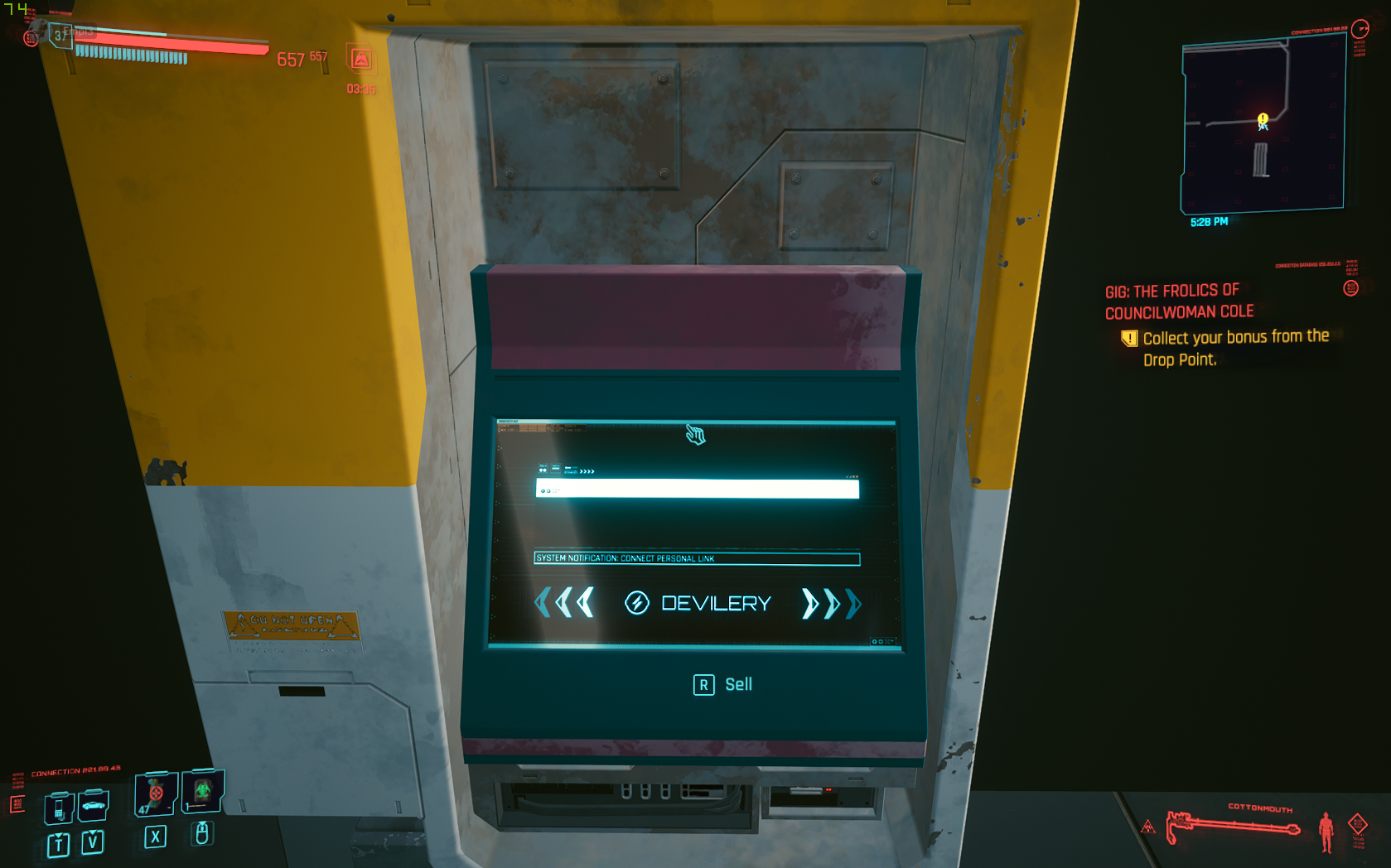 Post automatically merged:
After restarting the game and playing for a few more hours, doing some other side jobs and gigs, out of nowhere while driving a bike I received multiple call from multiple fixers congratulating me for jobs well done.
One of those calls was for this gig.
I could collect the bonus and finish the quest correctly then.
Last edited: