I warn you right away, I don't speak English very well, since I am Russian, so there may be inaccuracies in the translation.
On the "Spoiler" tab, I will send the topic in Russian, just in case
.
All quotes are taken from the official translation of the Witcher books
.
I appeal to the developers, as I want to get answers from them on all points
.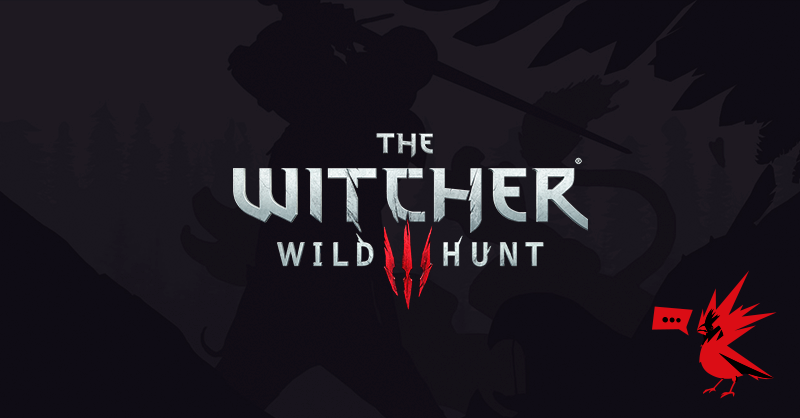 RUSSIA (RU): Приветствую Вас, уважаемые игроки и фанаты Вселенной «Ведьмак». Я бы хотел спросить про даты из событий моего любимого персонажа - Трисс Меригольд. В основном, это касается карточной игры «ГВИНТ». Я распишу все по пунктам ниже, также хочу обратиться к самим разработчикам компании...

forums.cdprojektred.com
ENGLISH (ENG):
I welcome you, dear players and fans of the Witcher Universe. I would like to ask about the dates of the events of my favorite character - Triss Merigold. This mainly concerns the card game «GWENT». I will describe everything according to the points below, I also want to appeal to the developers of the CD Project RED company themselves.
ITEM 1:
Date of birth.
In the «GWENT», in the event «The Journey of Triss», you can find out that Triss Merigold was born in 1221. Although the book mentions a completely different date. Triss herself tells Cirilla how she was born 50 years after the pogrom in Kaer Morhen (at Vesemir).
According to Roderic de November's History, Kaer Morhen was besieged and taken in 1185-1188
.
Quote from Triss Merigold from the book «Blood of Elves»: «
But I, little Ciri, do not recognise collective responsibility, I do not feel the need to expiate the events which took place half a century before my birth
».
What do we have? 1185+50=1235. And in the event it is written that Triss was born in 1221, which is a mistake, or the developers changed the plot component. The year 1275 has come in the set of additions «Blood and Wine», the game «The Witcher 3: Wild Hunt». So Triss Merigold, given this date, is already 54 years old, not 37. Even purely for logical reasons, this can not be! Why does a 54-year-old sorceress behave like a girl? Okay, there's 37, but 54 is, as for me, nonsense. It feels like something is wrong with her... you can also add that the impression of Triss and Ciri's relationship is completely spoiling. Triss Merigold considers Cirilla to be her younger sister, and having an age of 54 when Ciri is 23 is very stupid. It's much more logical when Triss is 37 and Ciri is 23. This is much more logical and so their relationship to each other is felt more.
ITEM 2: Did Triss study at Aretuza?
In GWENT described that in 1233 Triss Merigold went to study at the Aretuza
school
(that's exactly what Aretuza is not Academy, but a School). You can also add that only those girls who have shortcomings in their appearance were trained in Aretuza. Their parents specially gave them to Aretuza, because they understood that no one would take such a woman as a wife. As for Triss Merigold, she was an exception! She had an absolutely normal and naturally beautiful appearance, without the intervention of magic.
I quote a phrase about Aretuza herself
:
«
Not another word. Dismount. And mind your manners. This isn't the school. It's in Aretuza, not in Gors Velen. This is a bank».
(«The Time of Contempt»).
Also in the book «The Time of Contempt» we can read the following dialogue between Yennefer and Triss, I quote
:
«– I know. I'll be careful. And by the way... – Triss lowered her voice. – How's she doing? Will I be able to see her?

– If you finally decide to run classes at Aretuza, – smiled Yennefer, – you'll be able to see her very often.

– Ah, said Triss, – opening her eyes widely. – I see. Is Ciri...?»
In this dialogue, Yennefer offers Triss to be a teacher at Aretuza. It is not known whether Triss studied at Aretuza or not. But the dialogue is interesting.
And as you know, in Aretuza, all enchantresses are sterilized by force (and I'm not talking about this from a Netflix series, but from a book).
I quote an excerpt from the book «The Poisoned Source»
:
«No one is born a wizard. We still know too little about genetics and the mechanisms of heredity. We sacrifice too little time and means on research. Unfortunately, we constantly try to pass on inherited magical abilities in, so to say, a natural way. Results of these pseudo-experiments can be seen all too often in town gutters and within temple walls. We see too many of them, and too frequently come across morons and women in a catatonic state, dribbling seers who soil themselves, seeresses, village oracles and miracleworkers, cretins whose minds are degenerate due to the inherited, uncontrolled Force.

These morons and cretins can also have offspring, can pass on abilities and thus degenerate further. Is anyone in a position to foresee or describe how the last link in such a chain will look?

Most of us wizards lose the ability to procreate due to somatic changes and dysfunction of the pituitary gland. Some wizards – usually women – attune to magic while still maintaining efficiency of the gonads. They can conceive and give birth – and have the audacity to consider this happiness and a blessing. But I repeat: no one is born a wizard. And no one should be born one! Conscious of the gravity of what I write, I answer the question posed at the Congress in Cidaris. I answer most emphatically: each one of us must decide what she wants to be – a wizard or a mother.

I demand all apprentices be sterilised. Without exception»
.
Tissaia de Vries, The Poisoned Source.
It can be assumed that Triss Merigold has not been sterilized and may have a child. Is it so? Based on the books, then-yes. Since Geralt's mother from Rivia, Visenna, was also a sorceress! Another interesting fact is that Visenna and Triss have red hair, blue eyes (in the third part of the game, Triss has green eyes), as well as a special magical ability in terms of healing. At one time, the most popular Academy was the
«
Oxenfurt Academy
»
.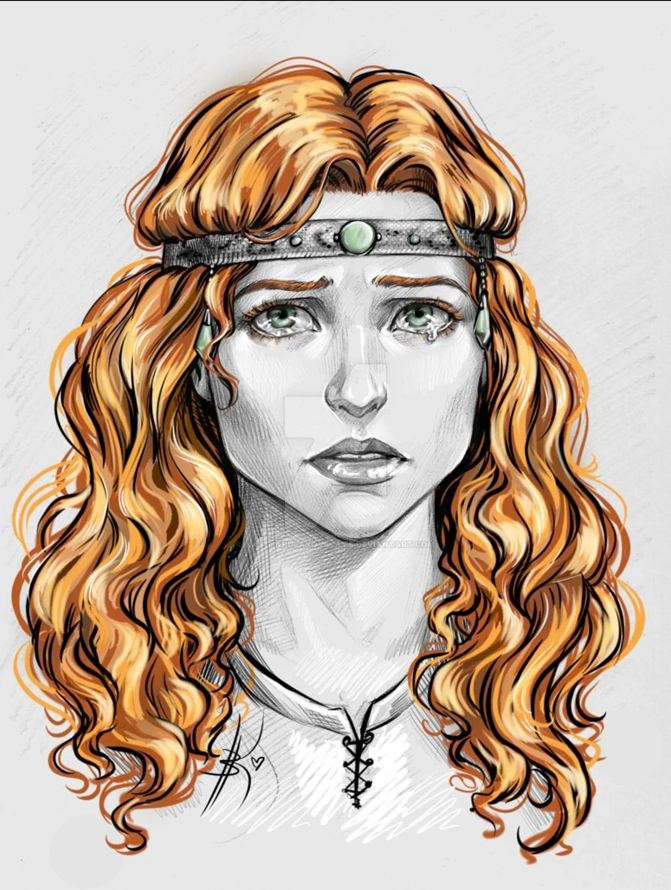 Visenna
.
There are several departments in Oxenfurt:
Department of Trouverism and Poetry. For a whole year, Buttercup worked as a teacher Jaskier.
Department of Medicine and Herbal Medicine, where Shani studied.
Department of Engineering.
Department of Philosophy.
Department of Natural History.
All these departments are not very suitable for a girl who wants to connect her future life with magic. However, there are two other departments that are much more strongly connected with magic. Firstly, it is the
Department of Alchemy
, as well as the
Department of Supernatural Phenomena
. It is here that magicians sometimes teach, who come to Oxenfurt with guest lectures. By the way, Geralt, who was a free student of the Oxenfurt Academy, also studied there. It is possible that Triss Merigold was trained in Oxenfurt, although this is not described anywhere, even in the book. Triss dreamed of being a healer and had a special magical ability in this regard, so it is more logical to assume that she studied at the
Department of Alchemy
.
P.S:
In the book
«
The Time of Contempt
»
you can find out that after Tissai de Vries, Margarita Laux-Antille took the post of rector of Aretuza.
And yet, in the book
«
Blood of the Elves
»
you can read the moment where Triss Merigold had an internship with some strict enchantress, but again it is unknown from whom and most importantly - where.
Famous sorceresses who had the ability to have children:
Visenna, Vilgefortz's mother (name unknown), Ilona Laux-Antille (Margarita Laux-Antille grandmother).
ITEM 3:
The first meeting with Geralt
. In GWENT written that the first meeting takes place in 1243. Judging by the event, the plot is taken from the Netflix series "The Witcher", since it was in the 3rd episode of season 1 that a character named Triss Merigold first meets Geralt, being an Adviser to the king of Temeria, Foltest. The book does not describe the first meeting. It is only known that according to the original source, Triss had
NO
part in saving Geralt when he took an order for a string! Adda wounded Geralt in the neck, and Velerad (Foltest's servant) saved the witcher.
I quote a moment from the book «
The Last Wish
»:

«He saw the whitened walls and beamed ceiling of the small chamber above the guardroom. He moved his head, grimacing with pain, and moaned. His neck was bandaged, thickly, thoroughly, professionally.

– Lie still, witcher, – said Velerad. – Lie, do not move.

– My... sword...

– Yes, yes. Of course, what is most important is your witcher's silver sword. It's here, don't worry. Both the sword and your little trunk. And the three thousand orens. Yes, yes, don't utter a word. It is I who am an old fool and you the wise witcher. Foltest has been repeating it over and over for the last two days».
After that, Geralt goes to the temple of Melitele, where he is bandaged by both Iloya and Nenneke.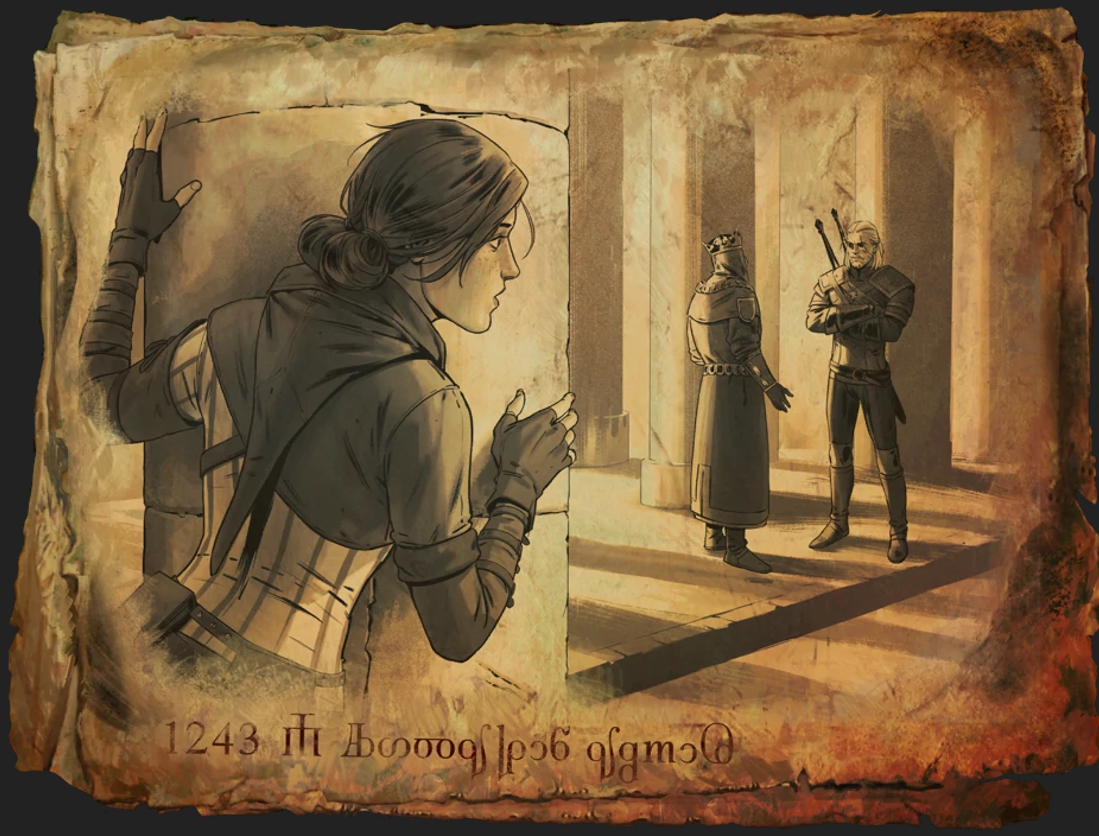 Fact:
Triss was still a child at that time, and what is shown on one of the events from the life of this character is a mistake.
ITEM 4:
Do not dock with the dates in the first part of the game «The Witcher»
.
The introductory video of the game says that the action takes place in 1270 according to the chronology of the saga, 5 years after the end of the Great War. In fact, the Great War ended in 1268. Also, the game
REPEATEDLY
says that 5 years have passed since Geralt's death. This is said by Zoltan, Jaskier, Shani and other characters. How can 5 years pass when Geralt died on September 25, 1268? A developer error? There are no complaints about the event from the life of Triss Merigold. Just a question for the first part of the game.
ITEM 5:
Crooked pose in the guise of Triss Merigold, in «Gwent»
. I think there is nothing worth explaining here, since everything is perfectly visible in the screenshot (with a little humor). This pose needs to be corrected, as I have seen a lot of complaints from other fans and players.
P.S:
I took a screenshot from one of the people on the forum, I think he will not mind.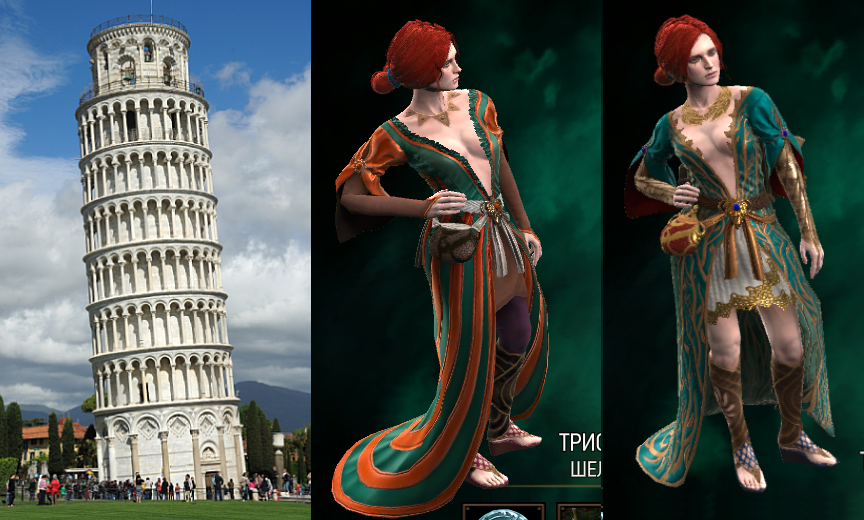 P.S:
I've read books, also played all parts of games repeatedly, so I know what I'm talking about. Question. Do developers even read the forum? And how to contact them? I apologize for my English. I'm just Russian.
Witcher chronology website: *
Click
*. (Used by Poland, Russia and the Czech).

Request
:
1) Change Triss's date of birth from 1221 to 1235, as it would be more logical, based on her naive and gentle nature, as well as Triss's relationship with Ciri, because Triss quickly found a common language with Ciri. 2) Answer the question, did Triss study at Arethusa? Can she have children? 3) Explain why Geralt's first meeting with Triss takes place in Foltest's castle, and not in Kaer Morhen. 4) Explain the discrepancy with the dates. 5) Change the stance of Triss Merigold in the card game
«
GWENT
»
.
Last edited: