Ok, there is a ton to unpack in the post above so let's go 1 point at a time.
I don't recall requests for dominance to be reworked since white frost was changed to damage tall units -- and I see no need for such a re-work. Players who complain about going tall need to realize that stereotypical monsters are big, powerful, and brutish. If you don't want to go tall, don't expect to play this type of monster. As it is, dominance is a unique mechanism with interesting strategy to maintain.
For this, i would kindly ask you to read an old thread of suggestions of mine and other members of this community that could be found here: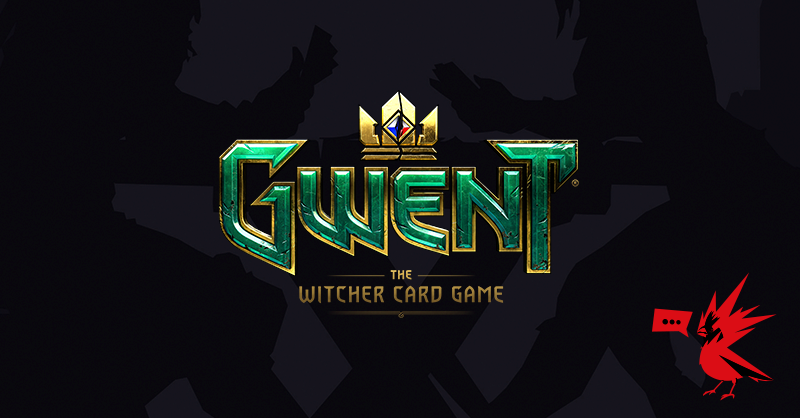 Since this patch we saw the White Frost WH buff it makes me think that the devs do want to improve this archtype so i wanna give my 2 cents ideas on the matter :D I feel like it's a personal tradition at this point. Every time i see a minor buff to the WH archtype i come here and give some more...

forums.cdprojektred.com
Also, you are right that MO has tall units but NOT in an exclusively WH archtype deck which is what we're talking about here.
Imlerith does fit the WH archetype as it helps achieve dominance. Caranthir does not need to be re-worked, rather a wild hunt unit worth copying by Caranthir needs to be created. The big problem is the most of the strong wild hunt units (e.g. Auberon, Eredin, Imlerith) have important deploy abilities. Allowing some cards to work effectively across archetypes increases the variety of possible decks which I believe is good for the game -- provided they also work well with their intended archetype.
No. Imlerith does not fit a WH deck. His ability is more suited to a consume type deck rather than WH. His ability was even made fun of in the Renfri developer update where they gave her the Imlerith ability with slightly changed stats and one of them said "This is terrible. It doesn't fit the card at all" or something along those lines. Imlerith is a meme at best.
Same goes for Caranthir. He synergizes better with insectoid type decks rather than WH, that's why you only see him played with insectoids.
Also, creating a single WH card that could synergize with Caranthir is not a viable fix. The reasons for that should be obvious.
I think MO got cards better than most factions. And I am happy that this release did not add a bunch more OP, dominating cards. I think you underestimate both Slave Trader and Tir Na Lia. I think both are better (certainly more consistent) than Golden Child. I don't think any faction got a card that renders previous cards obsolete. These cards are certainly playable. Time will tell if they are sufficient to make wild hunt high tier. Like you, I doubt they are, but I could easily misjudge.
Slave Trader and Tir Na Lia are a good combo which i have considered myself. BUT, the reality is that in order to get value out of it you have to commit the 12 provision ability of Tir Na Lia on a 5 provision card that can ONLY get the effect if he has more points than the opponent's card.
And that's only considering it gets a few ticks of vitality and it's not locked / killed in the meantime.
Not to mention you have to build your deck with almost no bronze duplicates in order to get any value out of Tir Na Lia and that value is restricted to only 1 slave trader because the second has no chance to get to a high enough point value.
Idk about you, but that's a ton of IF's for a 5 provision card to get any value. If you can pull it off in maybe 2/10 games, great! If not, it's a dead card in most games. How is that one of the better cards these patch?
I have not previously seen this discussed on the forums. I, for one, much prefer the Aen Elle art style to ominous, non-human appearing armor (like with the original Caranthir). I find both more to take in with more human-like characters and the Aen Elle art style to be truer to the novels on which the game is based. Making assumptions about what "the community" wants based on a few posts from vocal Reddit users is dangerous. Here, I only speak for myself -- art has subjective elements and I could only speak toward what "the community" prefers if I have and objective, scientific poll of that community.
I would kindly ask you to read the above mentioned thread. Also, there are a lot of threads on this forum addressing various topics on the WH. Just type "Wild Hunt" in the search engine and you will find tons of them. If you really care, i'm sure you'll find a few mentioning that like i did.
If you don't care to search and you just wanted to contradict me, then we have nothing else to talk about on this subject.
This may be semantics, but the definition of a tier 0 deck I have always heard is a deck that dominates all other decks. With that definition, I hope to never see a tier 0 deck for any archetype. It is the epitome of unbalanced. If you are hoping for a balanced
but top tier white frost deck (tier 1), I respect and second that.

Regarding the artwork, since the wild hunt is dominated and led by Aen Elle elves, to me, Aen Elle artwork IS wildhunt artwork.

Finally, I would encourage you not to take developer actions personally. It is fine to dislike decisions they make; it is fine to point out where they appear not to respect the wishes of the community. Do not assume that they are intentionally offending you.
I guess it might be semantics. By that definition, i guess i did mean tier 1. By tier 0 i meant a WH deck that could compete with the best of the best decks out there. Not a deck that would dominate all others no matter what as that would be no fun.
As far as the artwork goes, again, myself and others (You could even see an example above) prefer the armored, ghostly WH. We've made this pretty clear. Obviously, there are exceptions as in any situation, but the true WH fans want the menacing look.
As for the last part, it will be personal. We (the community) have been asking for years for a tier 1 (Notice the correction
) and we got nothing of the sorts.
After that, we expressed that we don't like the new artwork on the WH and we got MORE of that with (Debatable) mediocre effects.
At this point, this is a middle finger to the WH community saying: "We don't care what you want peasants. It's our game, we add what WE want and not what YOU want. So you will shut up and play the cards that are given to you and give us money on top of that"
Sorry, that's not how it works. If my requests are ignored for years and i get made fun of patch and patch again, i will take it personally and stop supporting a company that doesn't care about it's fanbase.
Last edited: