Hello CDPR team,
I love the interiors of many cars and want to drive in 1st person around the gorgeous NC. But the driver camera is so low that it feels like V has her eyes between her tits. Kindly allow customizing the camera height so that we can truly enjoy the immersive driving experience.
2. I also see an issue of "bloom" i.e. sunlight in 1st-person camera is tooo bright and makes it hard to see at all. But moment I switch to 3rd camera view, the lighting becomes normal. I will post some screenshots once I reproduce it again. Doesn't happen every time.
Regards,
Post automatically merged: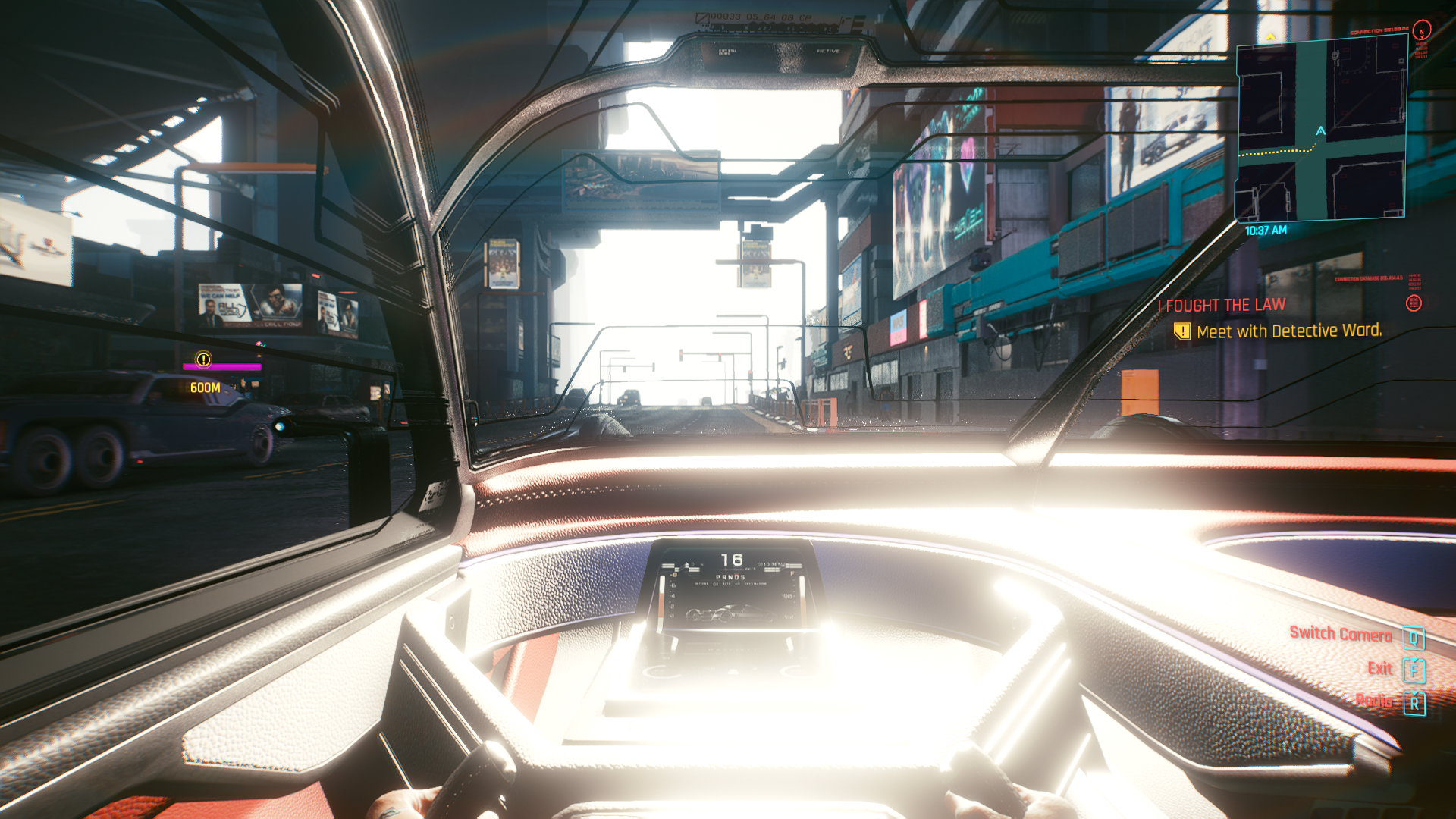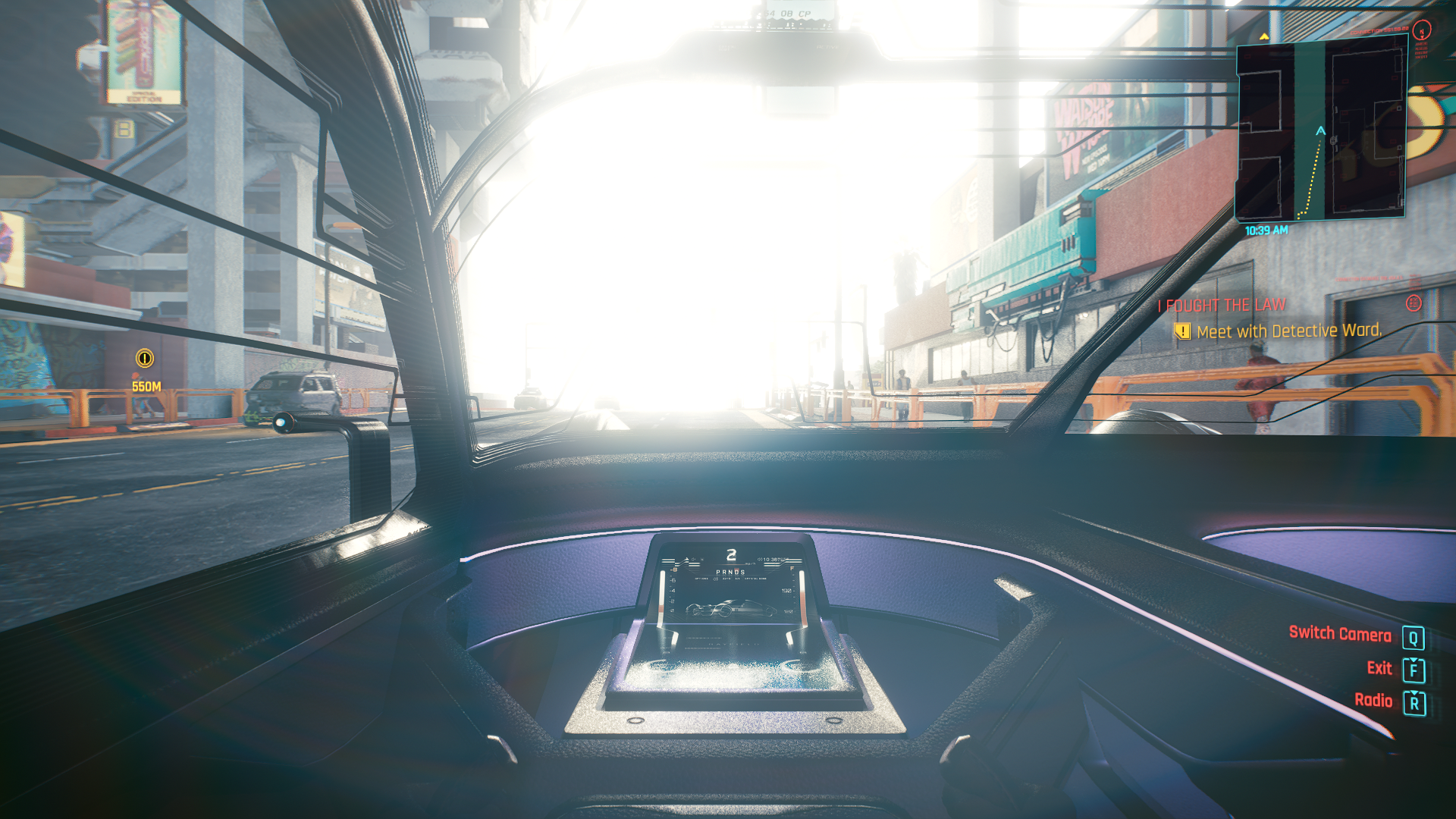 Please let me know if I need to provide any specific details of my PC/game settings. I use Nvidia GTX 1070 and mix of high/ultra settings.
Post automatically merged:
Another example: two cameras at exact same spot: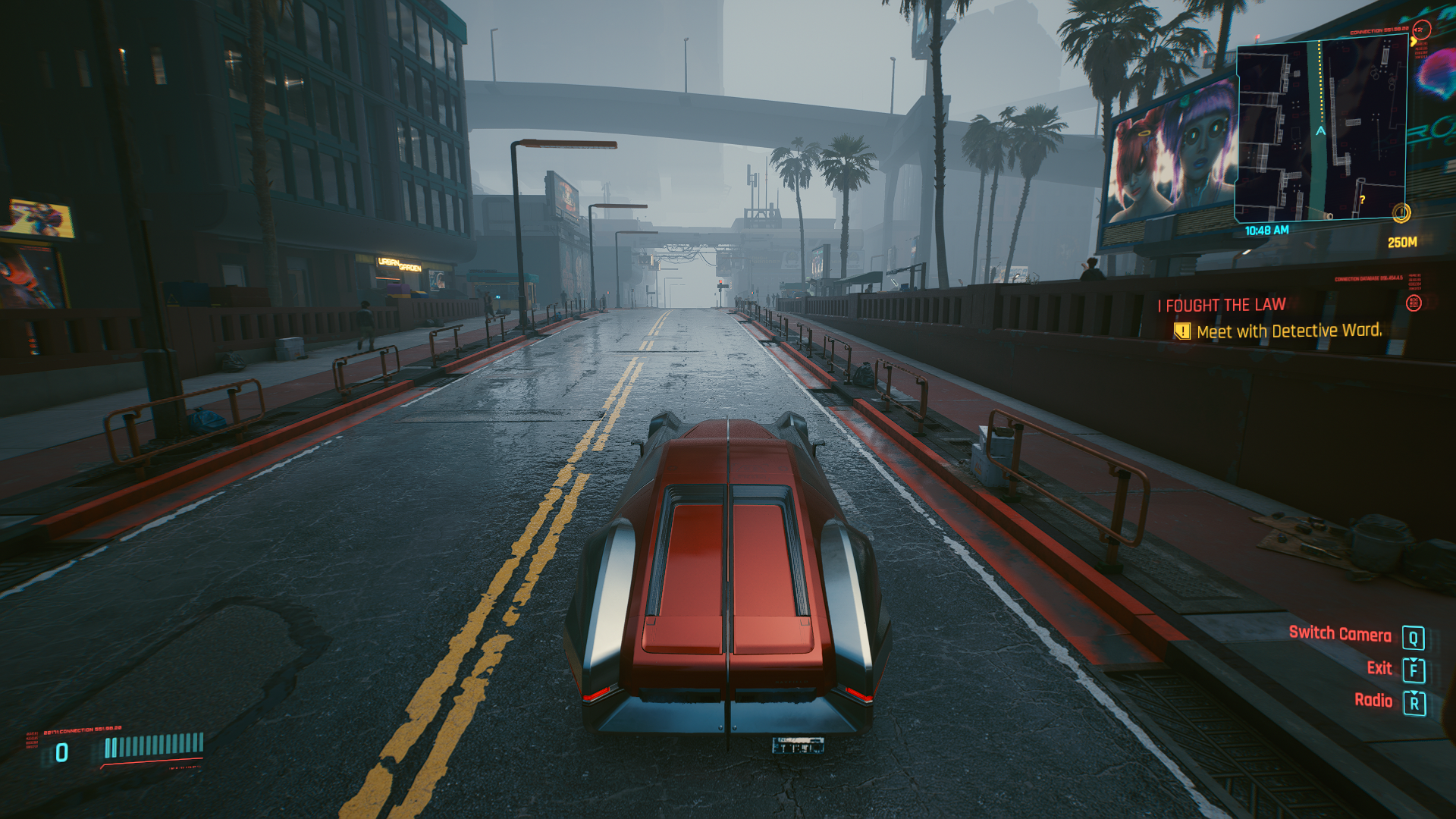 Last edited: