After I had completed this mission once, I received a phone call from Regina later with the briefing for this mission. As a result, I was given this mission again with task "Investigate bridge", but when I examined mail of the laptop it was not counted as a task completion (obviously, because I did it when I had been doing this task for the first time).
So, this quest is glitched and can't be completed and now it is in my to-do list but there's no way to dispose of it. When I tried again by loading earlier save, the situation repeated. Scarcely had I completed Demons of War for the first time, Regine in 5-10 minutes calls me to do it again. And again I am given a quest which demands to investigate the bridge but when I examine email, it just doesn't count it.
When I tried to figure it whether this problem was mentioned somewhere, I found some dissatisfied players in the comment section on
one of the videos about this mission
, who spotted the same problem that this mission is mandated to be in the list of missions forever...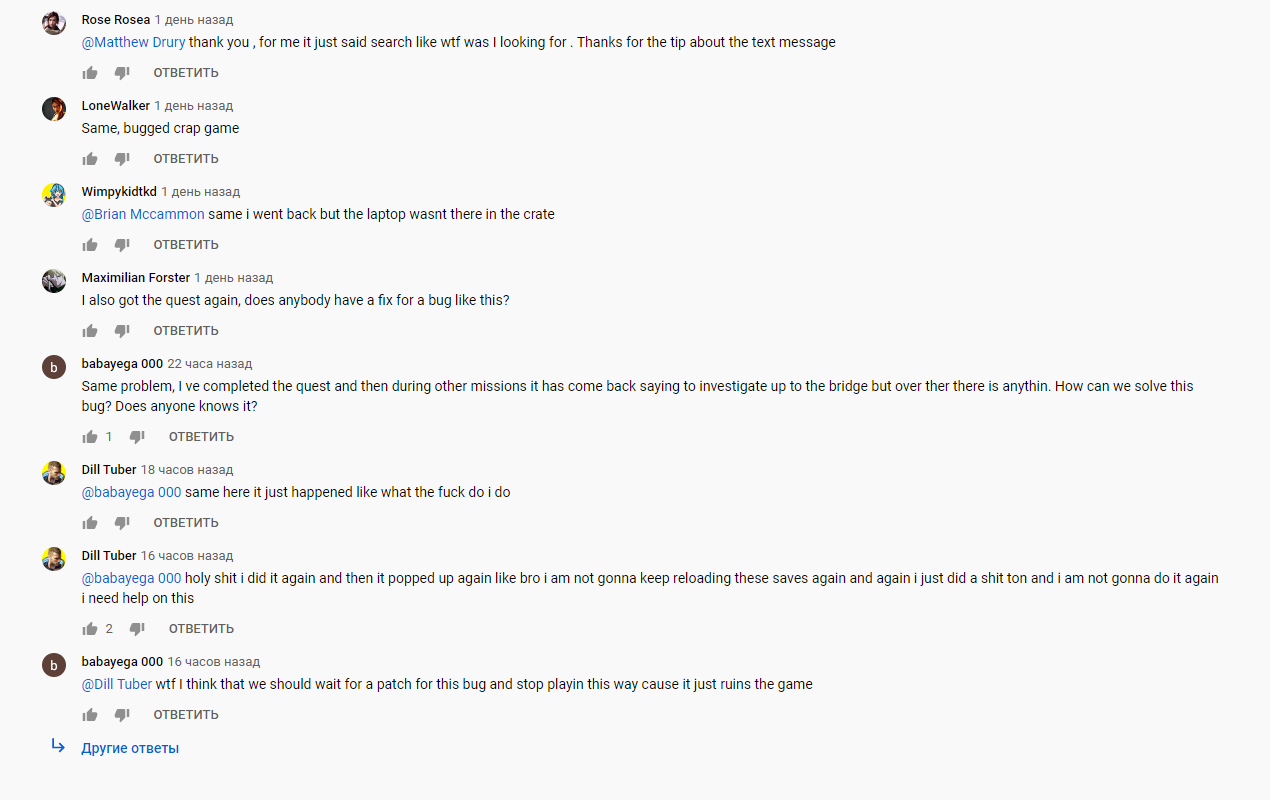 Proof that I have already completed this mission first time (you can see the ending textmessages to Regine stating that I took care about cyberpsycho) AND THEN SUDDENLY I receive introduction message and a phonecall...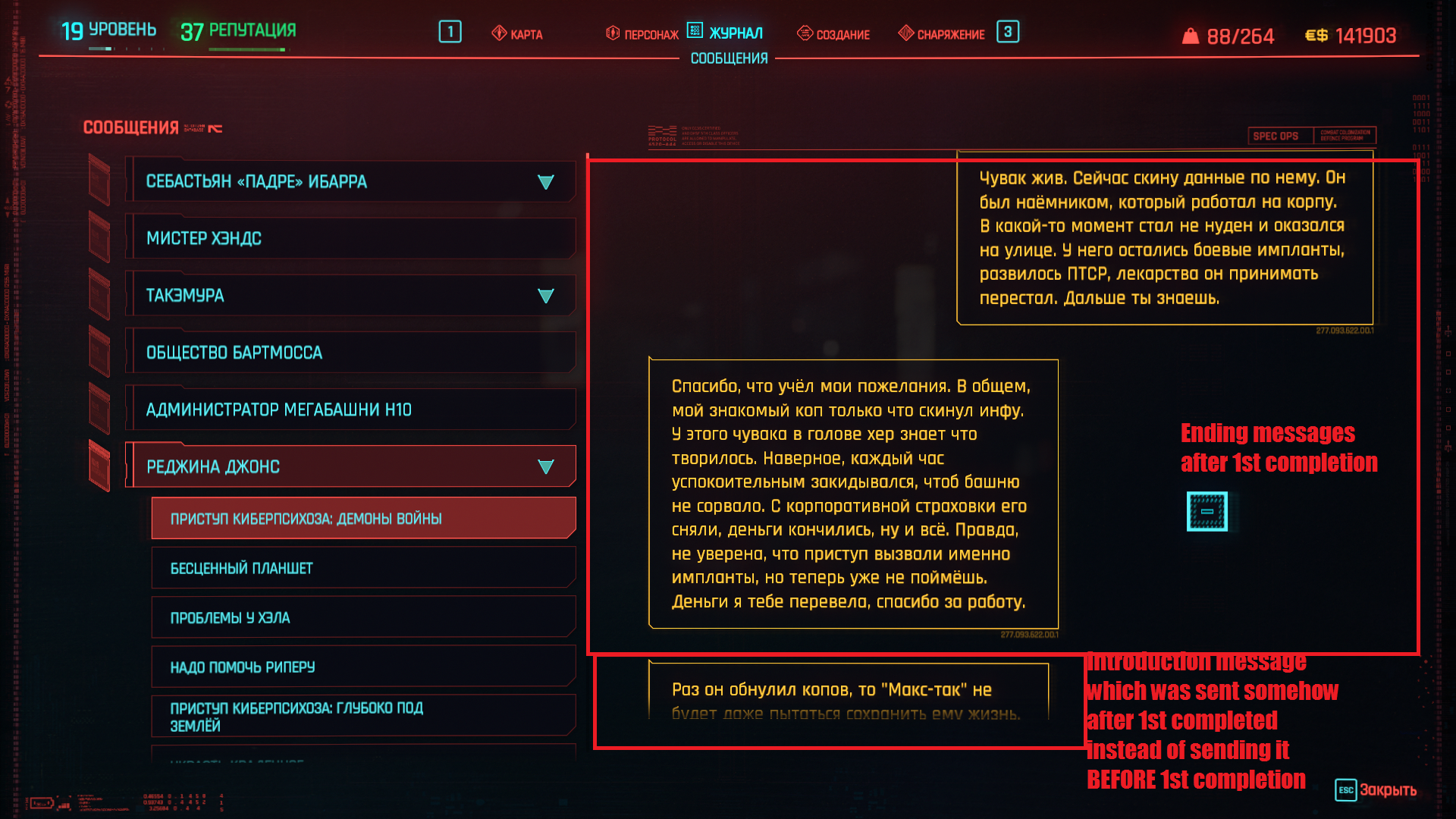 Если нужно написать на русском, могу и на русском.