Who's excited by the fashion side of the game and what do you most want to see, and wear for your player character's adventures...?
As a fashion commentator, the debate about the fashion selection for the player character 'V' versus the wealth of exotic cyberpunk influenced clothing displayed in CDPR promo adverts and as worn by exotic NPCs has been highly interesting. Talented modders continue to work despite a very limited availability of body slots, and no release of modding tools by CDPR thus restricting fashions (as yet) to 'item replacement' but we are starting to see some of the more interesting NPC fashion choices and accessories drawn from what's available in game flow into the wardrobe range for V (mostly for Lady V )
One can only look forward to what might happen if CDPR release a full modding resource kit and all available code so that following on from games like Skyrim and Fallout we see the emergence of brand -new fashion items as bespoke designs for V, and the ability to do full body replacement, augmentation, accessories and multi layered outfitting.
Meantime I have started, as have many others to dress my V in a blend of both in-game standard items and mod available NPC style holo fashion and mod accessories (like arm replacements) ( see nexus for options) Here are some shots of my V ( more to come) I tend to favour, red black, gold, silver, neon colours, see thru and augmented add-ons. My 'white hair' mod looks typical greenish on the inventory screen yet is more white/silver in game especially in daylight.
Post your own V fashion shots here also if you wish. Not sure what this forum attitude is to female fashion photos with partial avatar nudity as a result of equipping some of the neon and holo clothing (all of which is openly displayed by CDPR creators IN THE GAME.??) It's ok on nexus and most other sites but I guess we might assume it might not be here so best keep 'em modestly classy until a moderator rules on that. If anything I post here is not acceptable I am sure I shall be told quickly enough
There are already some great resources for console users to source fashion items and even one Cyberpunk fashion website which matches in-game clothing item names to pictures, and a least one online spreadsheet with game #names, item names and console codes for almost every fashion item in the game (apart from the NPC ones which modders are bringing in)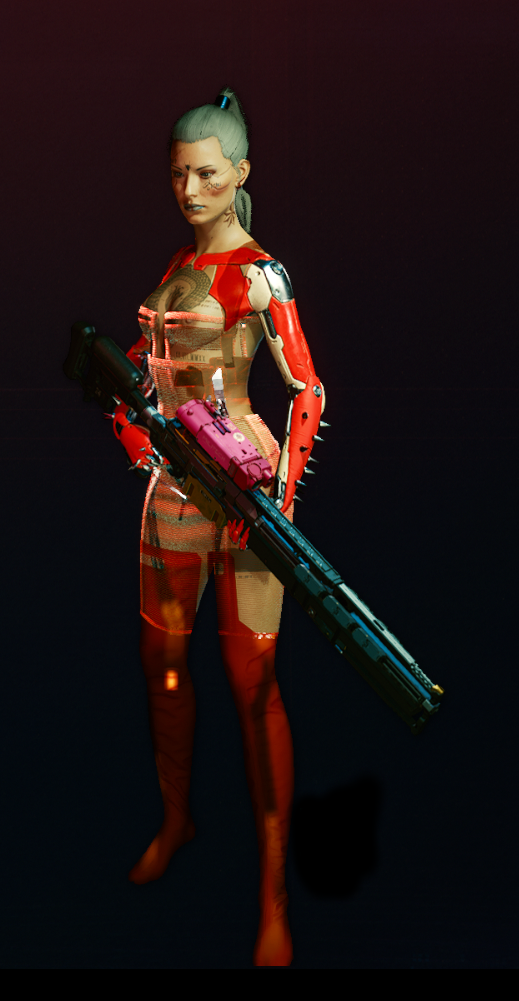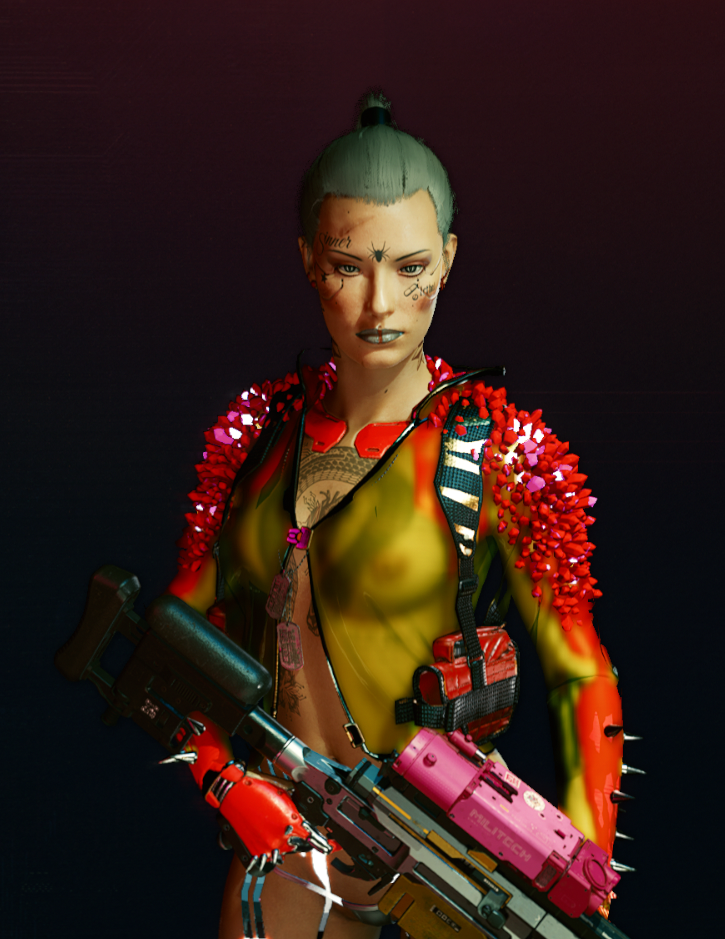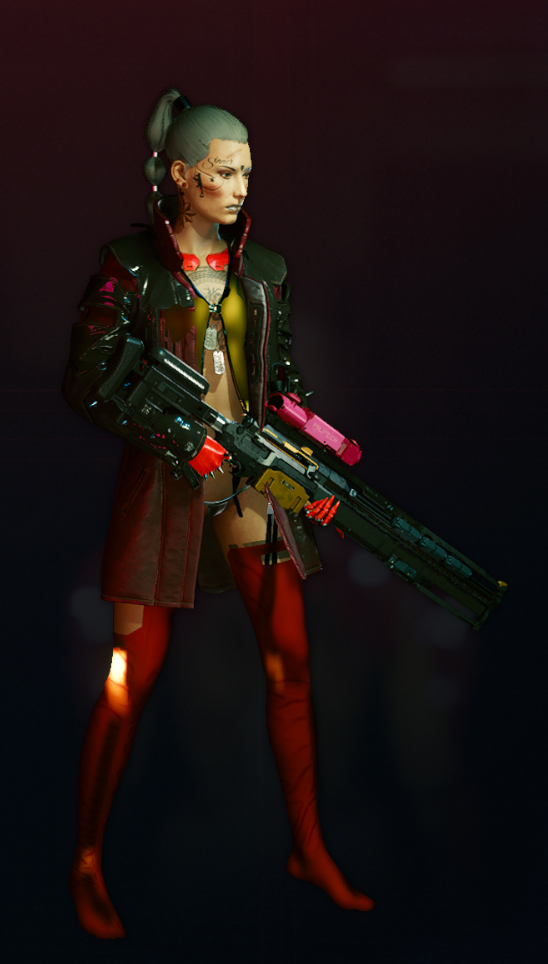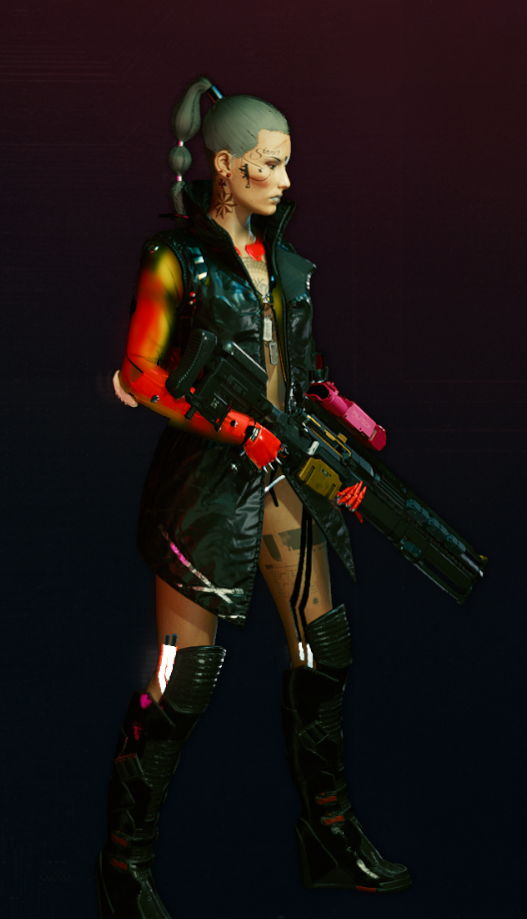 Last edited: