23.5% of players have reached the maximum Street Cred level. Rogue will now have to expand the Afterlife.
Razor Hughes has been defeated in the ring 2 million times so far, making him the boxer with the worst record in Night City history.
Since Cyberpunk 2077's launch, Viktor has earned 147 billion eurodollars thanks to the generosity of players who decided to settle V's debt. With that many eddies, Viktor could afford 12,250,000,000 Burrito XXLs (that's a lot).
Panam is Night City's "most wanted" - romantically, that is. Millions of mercs named V have shown their affection for her - more than for anyone else.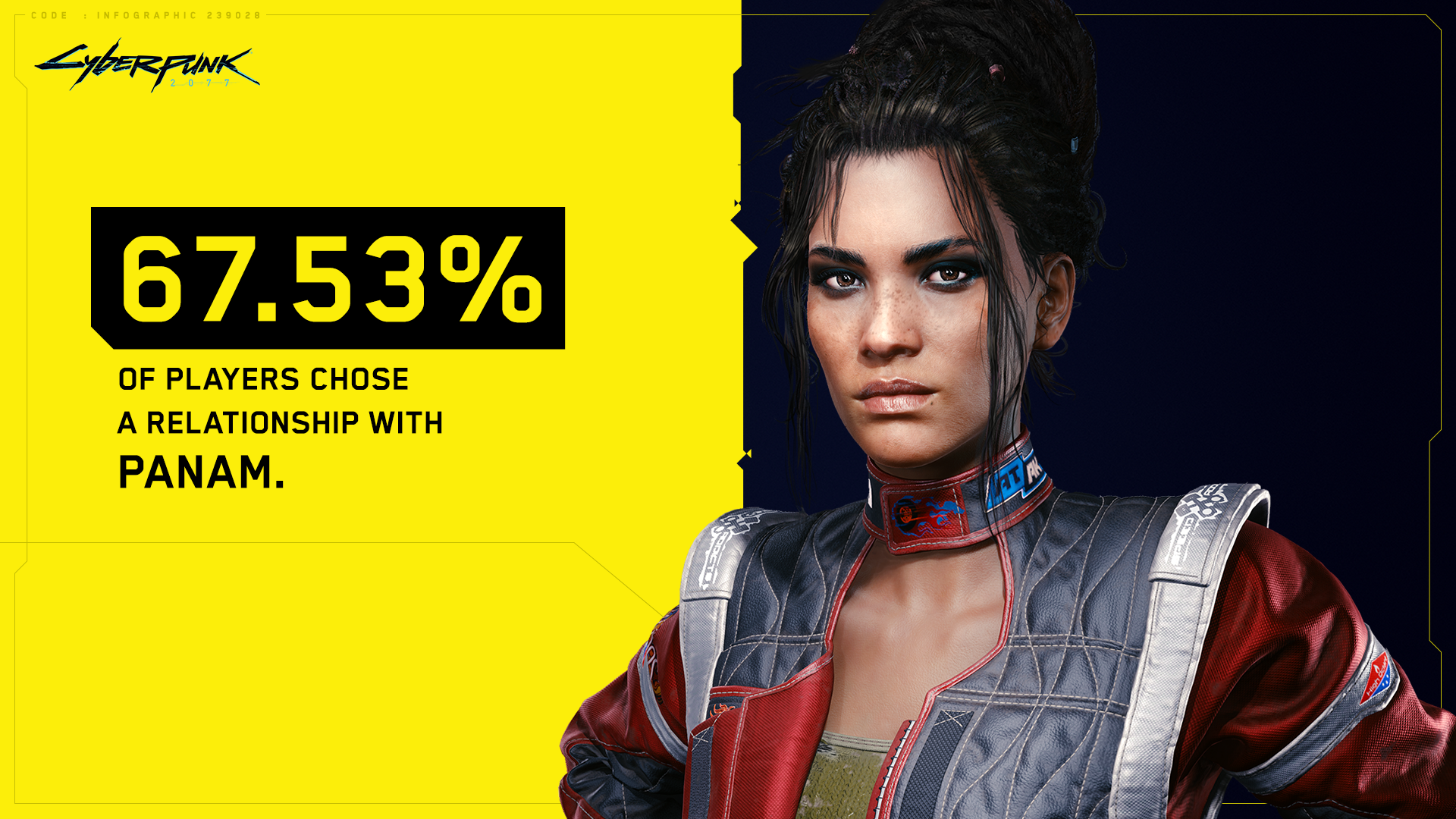 Players have spent a total of 600 million hours in the game so far. That's almost 70,000 years!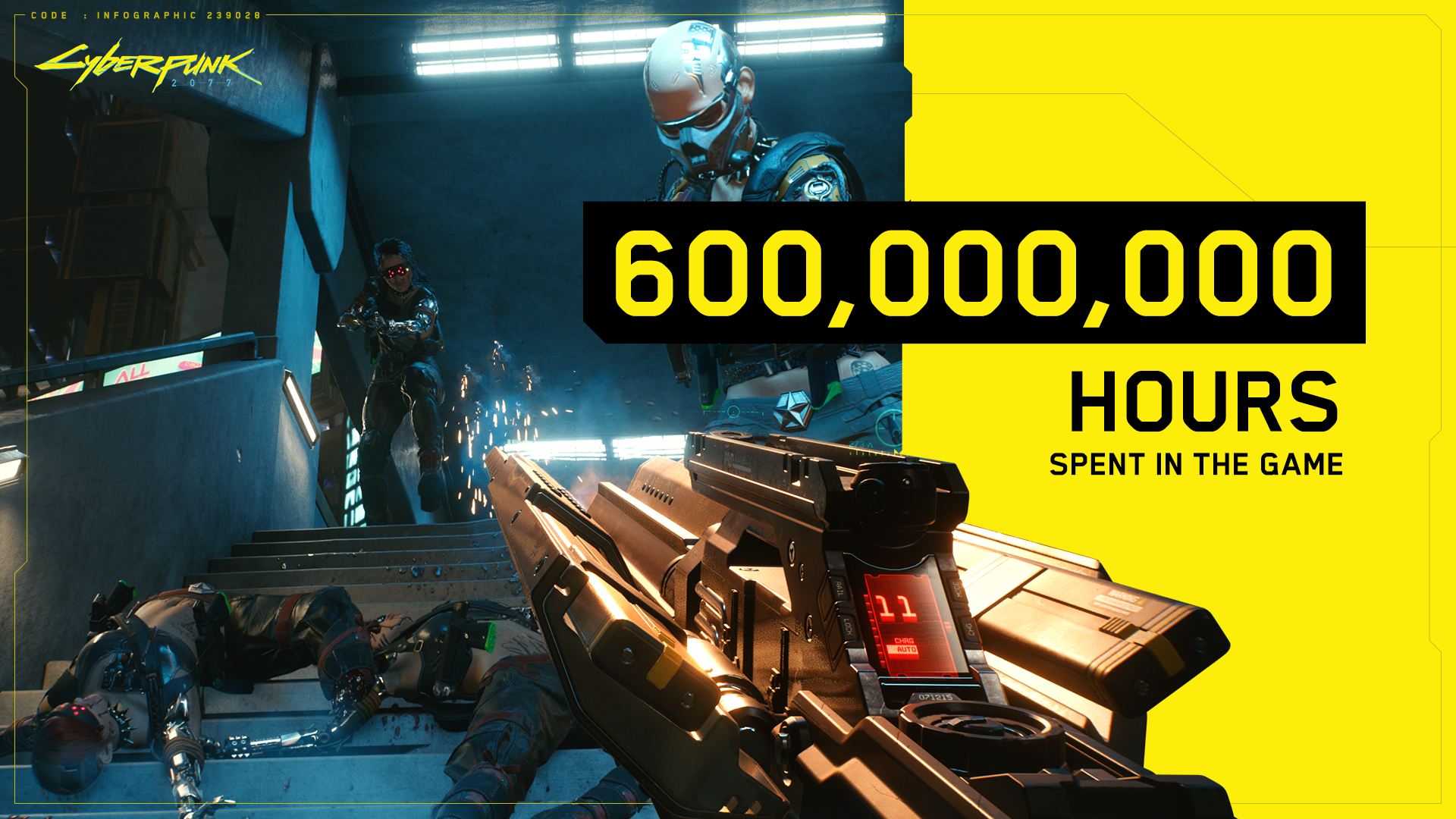 More players have opted for the Street Kid lifepath than any other.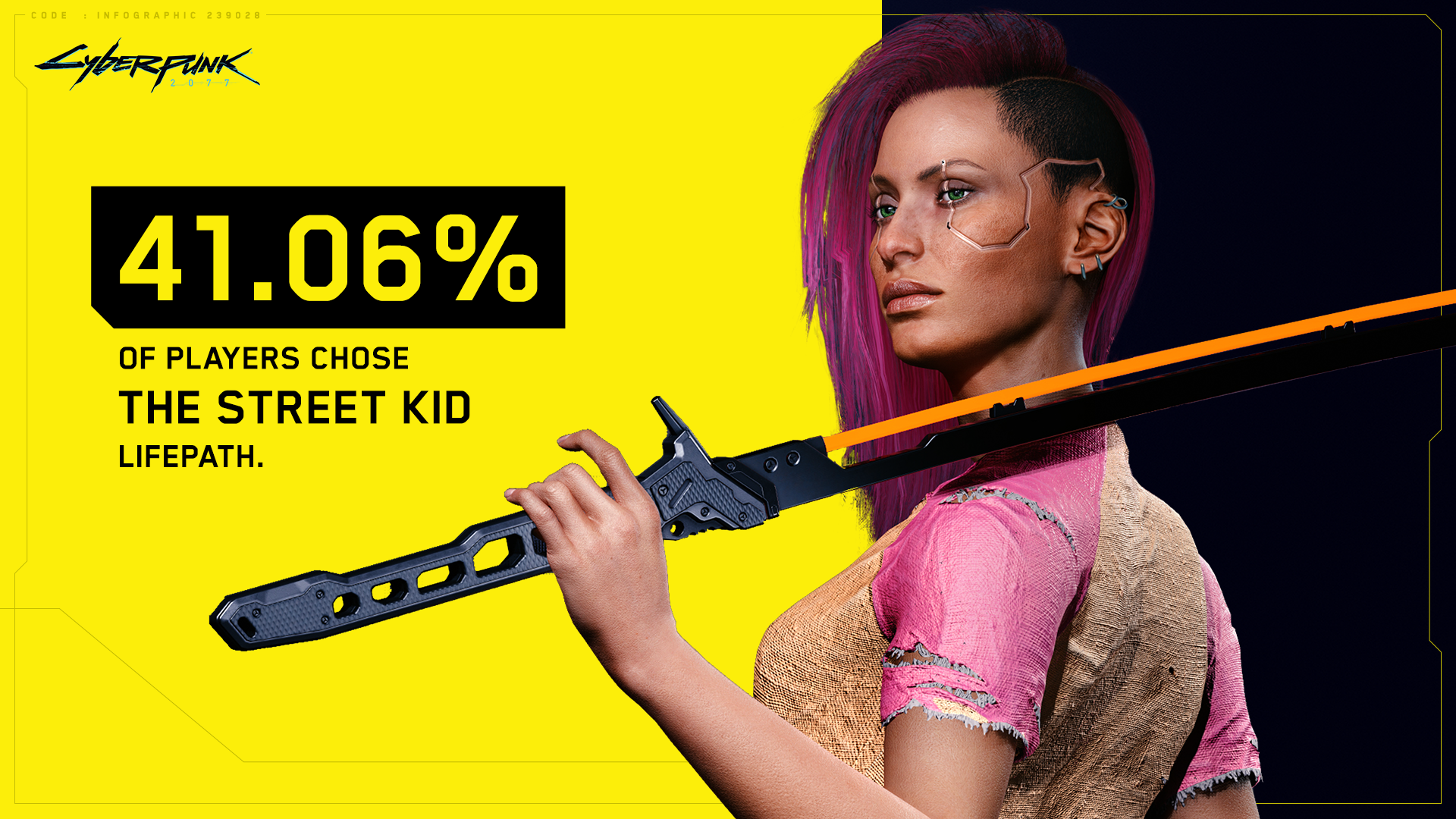 [TRANSMISSION INTERRUPTED... RESUMING CONNECTION...]
Last edited: