Critical functionality change request suggestion by OG gamer UncleLeonRespect that can bring relief to 100% taxed CPUs.
As we know the
game is CPU intensive
, and what could ease on that heavyness... is range of objects on the map generation/rendering "
D R A W D I S T A N C E
".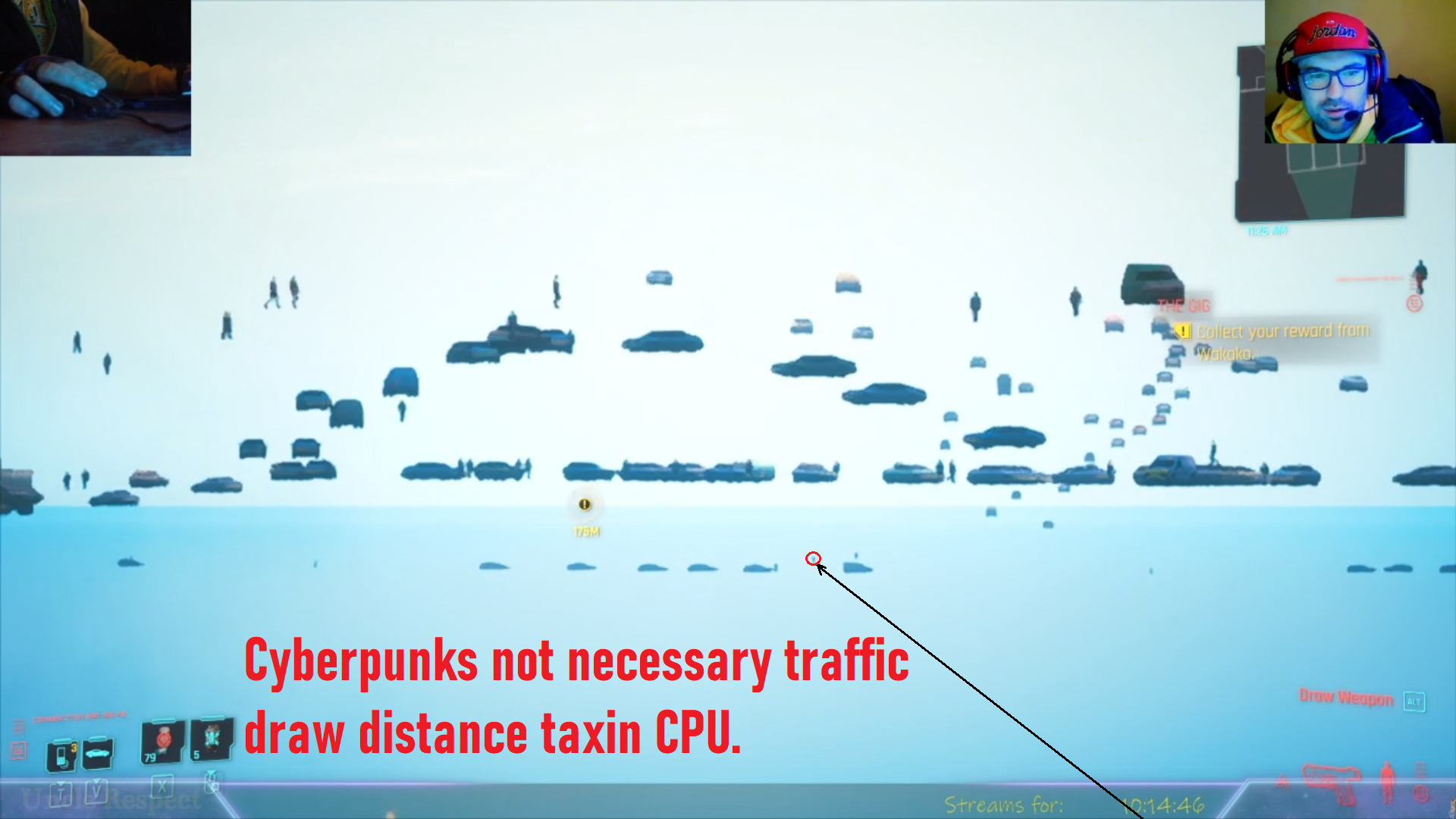 UncleRespect - Twitch
Suggestion:
Make it customisable
on the fly.
.. using keybinds, exactly just like they have it in H1Z1 video game, for us to be able to decrease it with a touch of a button while in game... when lagging occurs, or so that one could increase it back... for better sniping area oversight at times.
I dont want to have
traffic generated on distance miles away
from me, nor building up on the horison. Please optimise
D R A W B U F F E R
aswell .. so we could adjustable in menu ( for Objects and particles separately).
I`m playin and streaming the game on one rig, so its killlin my Bulldozer CPU. Thanks in advance.
Extra taughts.
The game is awesome in genneral. It has great voiceovers, nice original twist on naming schemes - "gigs" instead of all present "quests". I like Shards of lore you got.. like in Deusex. Animations are amazing (I would like to see phisical eating animations tho). Plot is cool. Im still not to far progressed. GG on developing Cyberpunk 2077. It looks great.
Last edited: