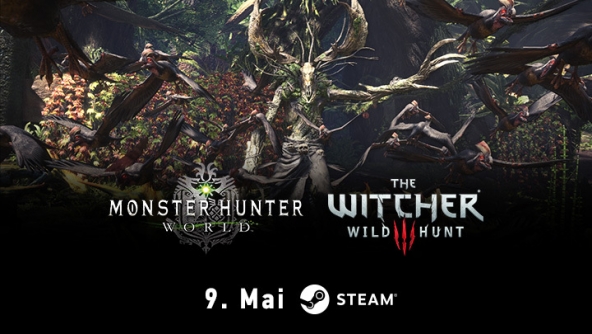 Am 9. Mai erhält Monster Hunter: World auf Steam ein kostenloses Update, das neue Inhalte bringt, die von The Witcher 3: Wild Hunt inspiriert wurden!
Ab heute können alle Spieler, die den Jägerrang 16 oder höher erreicht haben, den Auftrag "Ärger im Uralten Wald" annehmen - eine komplett neue Quest-Reihe mit dem legendären Monsterjäger Geralt von Riva. Die Spieler werden in der Rolle des Weißen Wolfes damit beauftragt, den mächtigen Waldschrat aufzuspüren und zu bekämpfen.
Mit dem Abschluss des Auftrages erhalten die Spieler einzigartige Spezialgegenstände, Ressourcen für die Herstellung von Geralts Rüstung und seinem Waffenset, einen einzigartigen Skin und eine Waffe für den Palico-Begleiter des Spielers - sowie neue Gesten, Titel, Posen und Gildenkarten-Hintergründe.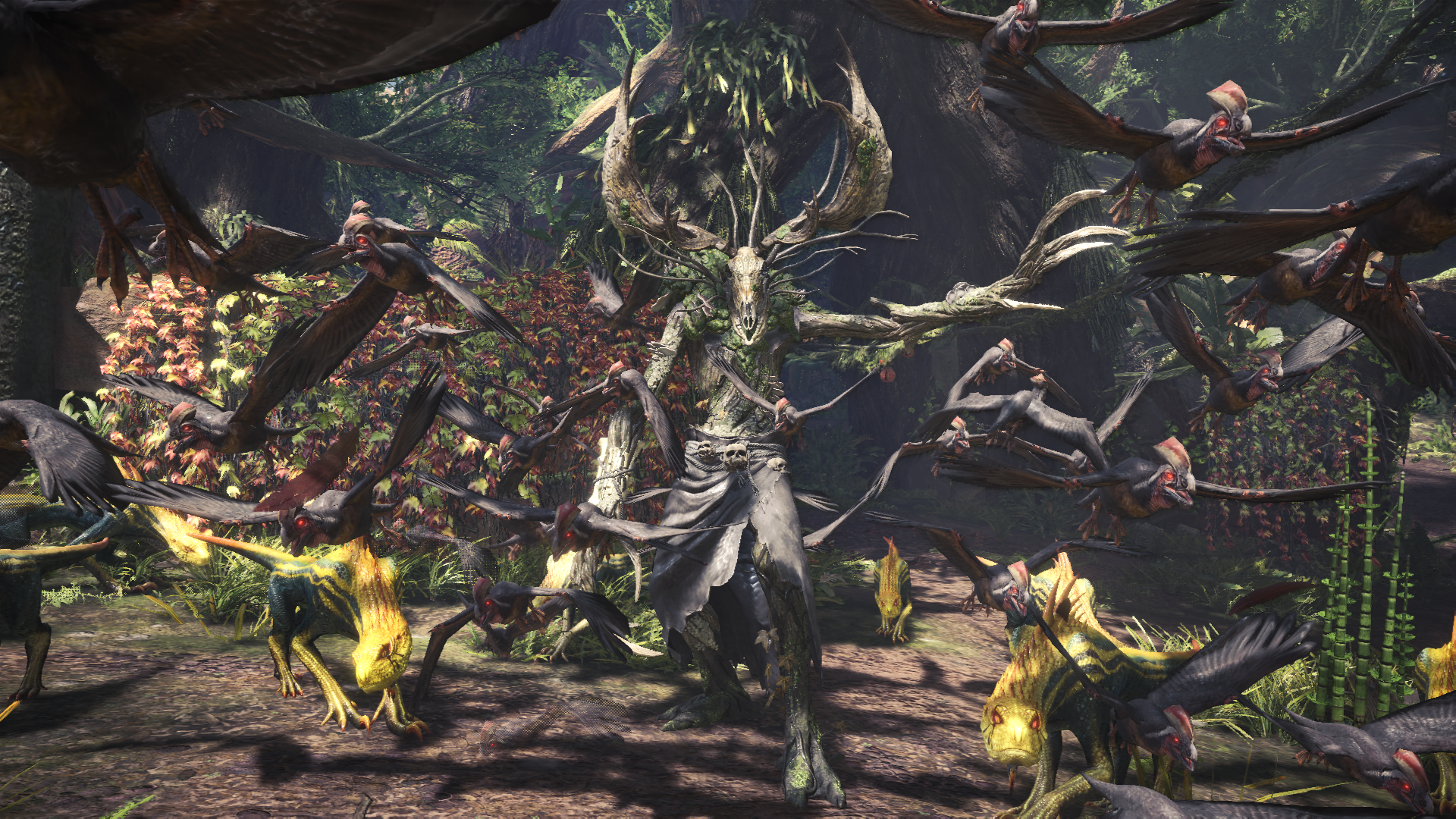 Die Multiplayer-Herausforderung "Auftrag: Geist des Waldes" wird vom 17. Mai (02:00 MESZ) bis zum 30. Mai (01:59 MESZ) für Jäger ab Rang 50 verfügbar sein. Mit dem Abschluss des Auftrages werden die Spieler u.a. mit Ressourcen belohnt, die sie benötigen, um den Rüstungs- und Waffensatz von Ciri herzustellen.
Detaillierte Informationen zu der Kooperation von The Witcher 3: Wild Hunt und Monster Hunter: World findet ihr
hier
.