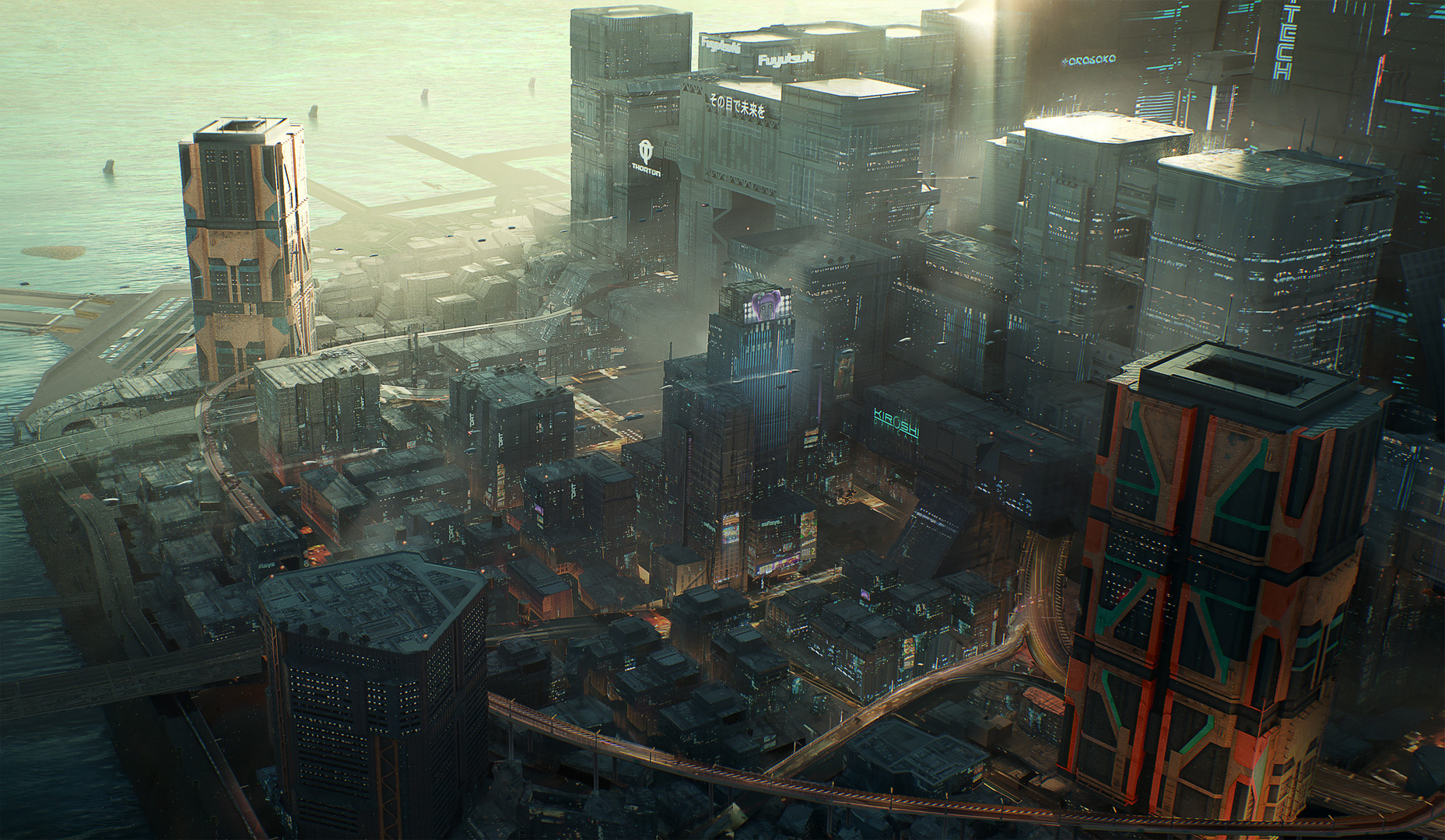 Heywood is a district of contrast. In the north, near the City Center, you'll find lush parks and modern skyscrapers towering high above. As you venture further south, however, the views change drastically, with dangerous and unwelcoming slums dominating the scenery more and more. Still, Heywood isn't all bad, even with gangs like Valentinos and 6th Street roaming about — if you know your place and keep your head low, that is.
The district's been dubbed "the biggest bedroom in Night City". That's because most of Night City lives here. The richer parts of Heywood are primarily occupied by corpos. For every rule there's always the exception — an odd soul from outside the corporate circle that on occasion manages to score an apartment here. The rest are just happy they get to live in Heywood, with their only realistic alternatives being Pacifica or the industrial wasteland outside of the city.
Wellsprings is the safest part of Heywood, full of working stiffs and underpaid corporate employees — pretty much your run-of-the-mill American city.
After Night City got taken over by corporations, the government moved to Glen. It's now a state-owned subdistrict with a town hall, mayor's office, court and for what it's worth — a big NCPD station.
And then there's Vista Del Rey — the poorest part of Heywood. It's heavily underinvested, ridden with crime, and slowly descending further into chaos, with residents moving out and gang members moving in.
WELLSPRINGS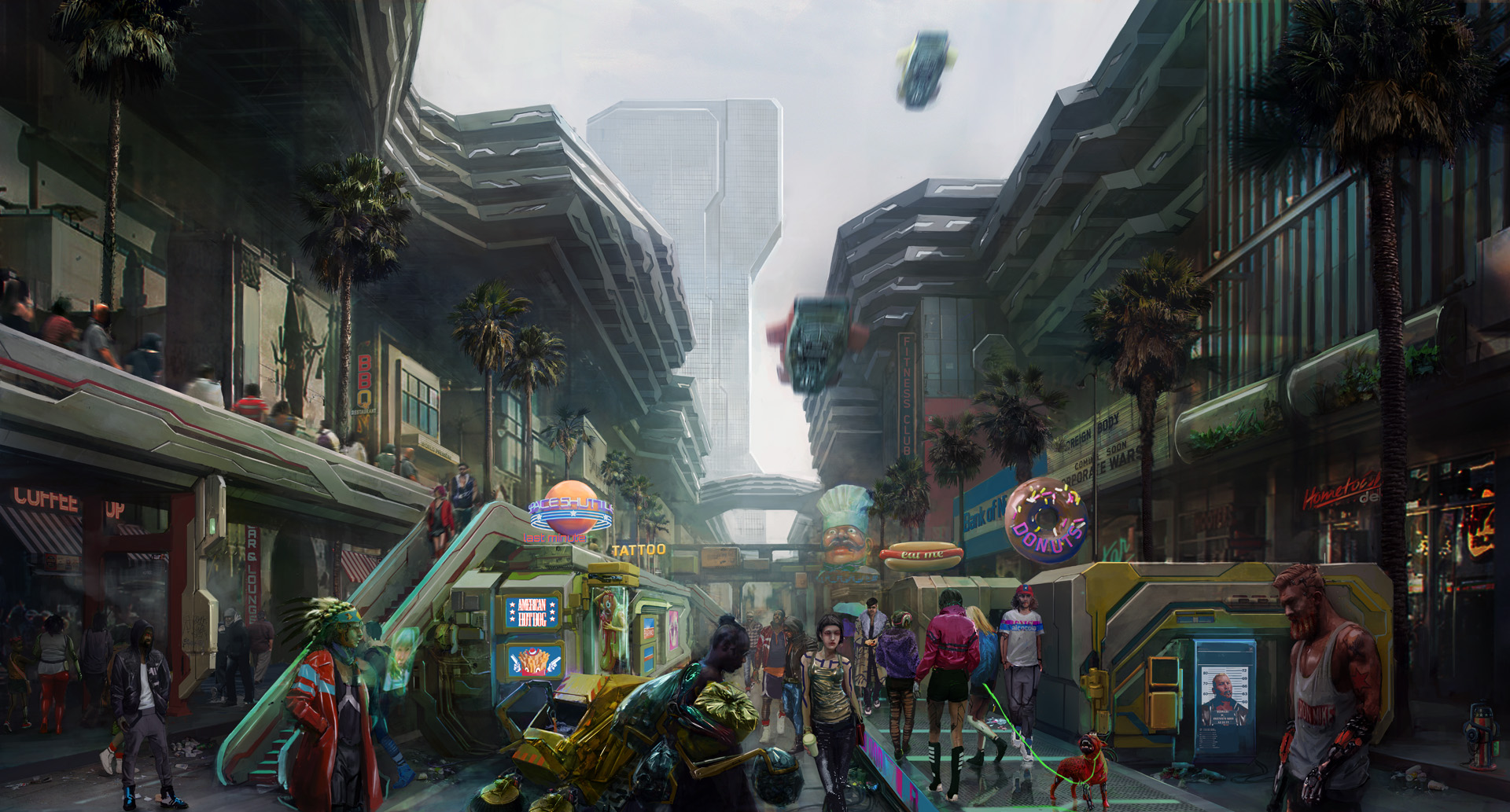 GLEN