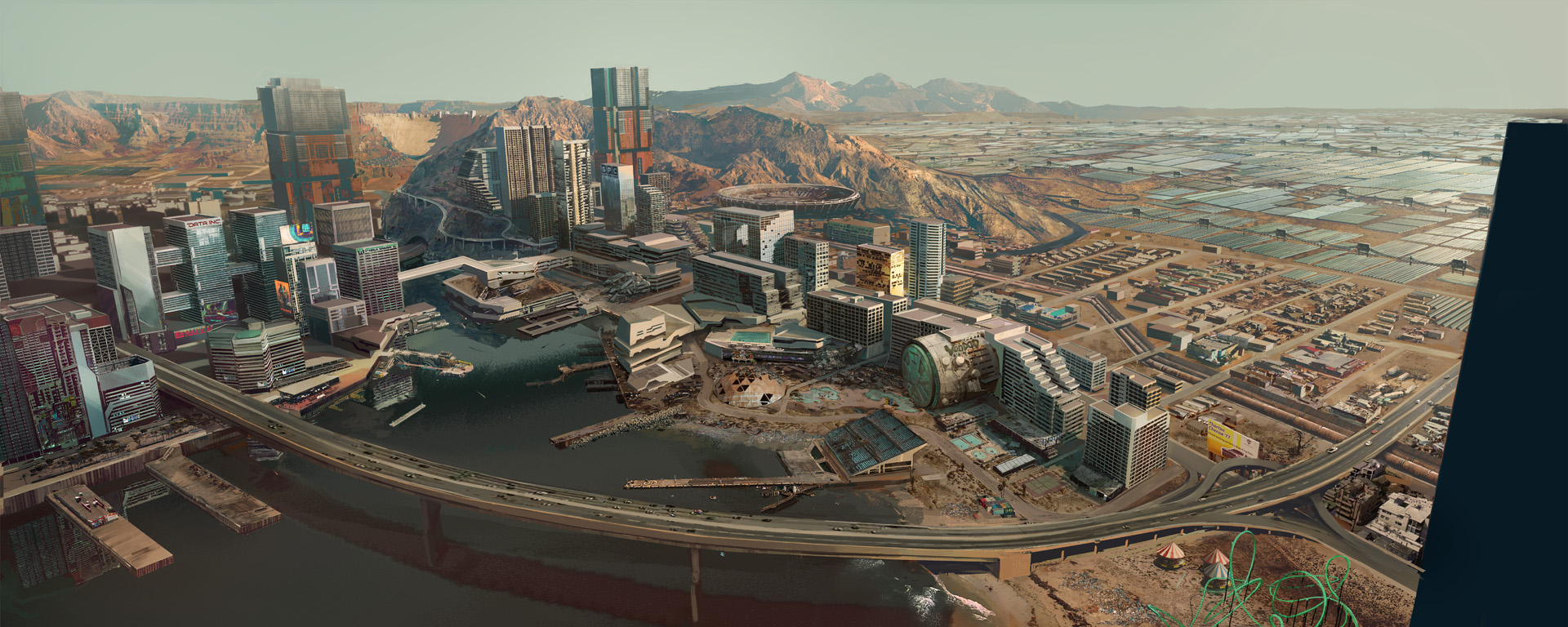 Pacifica was supposed to be Night City's money making vacation resort — a true paradise catering to corporate employees and tourists alike with it's golden sandy beaches, luxurious hotels, and unmatched entertainment. Until it all went to hell, that is.
The dream came to a painfully abrupt end after uncertainty struck the global economy and corporate investors pulled their funding for the project. Construction work stopped, leaving most buildings unfinished, forever to remain the hulking concrete and steel shells they were at the time. Instead of teeming with tourists, the district is now overrun by poverty, violence, and gangs.
It's here that Voodoo Boys, a techno-mystical group of netrunners, chose to set up their base of operations. Originating from the Haitian community that settled in Night City after their homeland was ravaged by climate disaster, they took it upon themselves to protect the local community, forsaken and left to fend for themselves by the NCPD.