I usually run the game around 45-50 fps with my RTX 2080, with occasionally in heavy combat dropping below 40, I rarely ever run above medium settings.
I knew DLSS was able to improve performance but I didn't like the loss of quality. Well then, 2.2.11 has come out out which has vastly improved image quality and fix the annoying blur effect (called Ghosting) when driving too fast with car along with generally improve quality and fps, so I decided to finally test it out and I wonder if you could see the difference if not labeled by me (and of course the lower fps with it). Also there is known issue with certain weapons their crosshair borders are visible in DLSS 2.1 (I think Lizzie's gun has it).
Everything ultra maxed: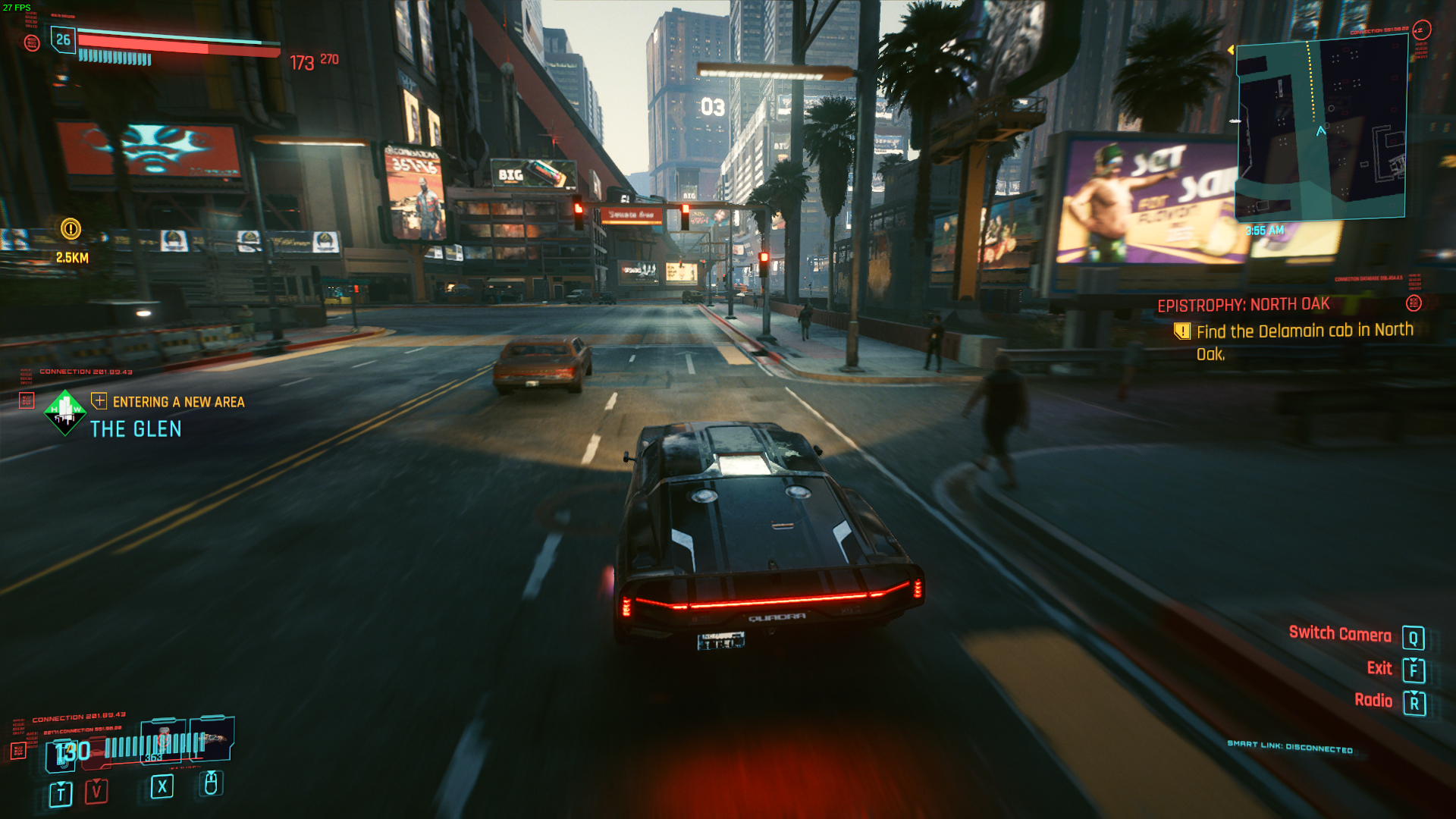 When I turn DLSS 2.2.11 on
DLSS balanced:
If you play with Nvidia card I highly recommend uploading the latest DLSS file from for example here:
This download provides various versions of NVIDIA's DLSS DLL for download. In this one file, which is bundled with all games that support NVIDIA's
www.techpowerup.com
It's quite safe and won't corrupt your PC (I hope, since I'm currently using it) and it's "installed" by copying the file in your Cyberpunk folder.
For example for me it's "\Steam\steamapps\common\Cyberpunk 2077\bin\x64".
I wonder if next patch will also update this file, but you can do it before the official patch to enjoy this quality improvement without loss of quality before the patch is released.
It still gets a little bit blurry if you go with performance and high performance, but with quality and balanced mode it's hardly noticeable, and you can maintain 60fps with all maxed out settings, how crazy is that?
More information about DLSS 2.1 what the game is currently using vs the unofficial 2.2.
Post automatically merged:
On the negative side: This might cause crashing (so far haven't done for me) if DLSS is incompatible.
Also REMEMBER TO UPDATE NVIDIA DRIVERS, otherwise it will not work.
Last edited: