Games and HUD
What are some of your favorite examples of how games utilized the game screen for HUD.
Here are my top three:
1. Both Batman AA and AC.
What I liked was that the game made information available when you needed it, but it didn't permanently stick to your screen for no reason. I also like that you don't need to choose a different game difficulty to play the game like this.
2. The Witcher 2
TW2 has a concise and informative HUD- nothing excessive, all essential.
3. Fallout 3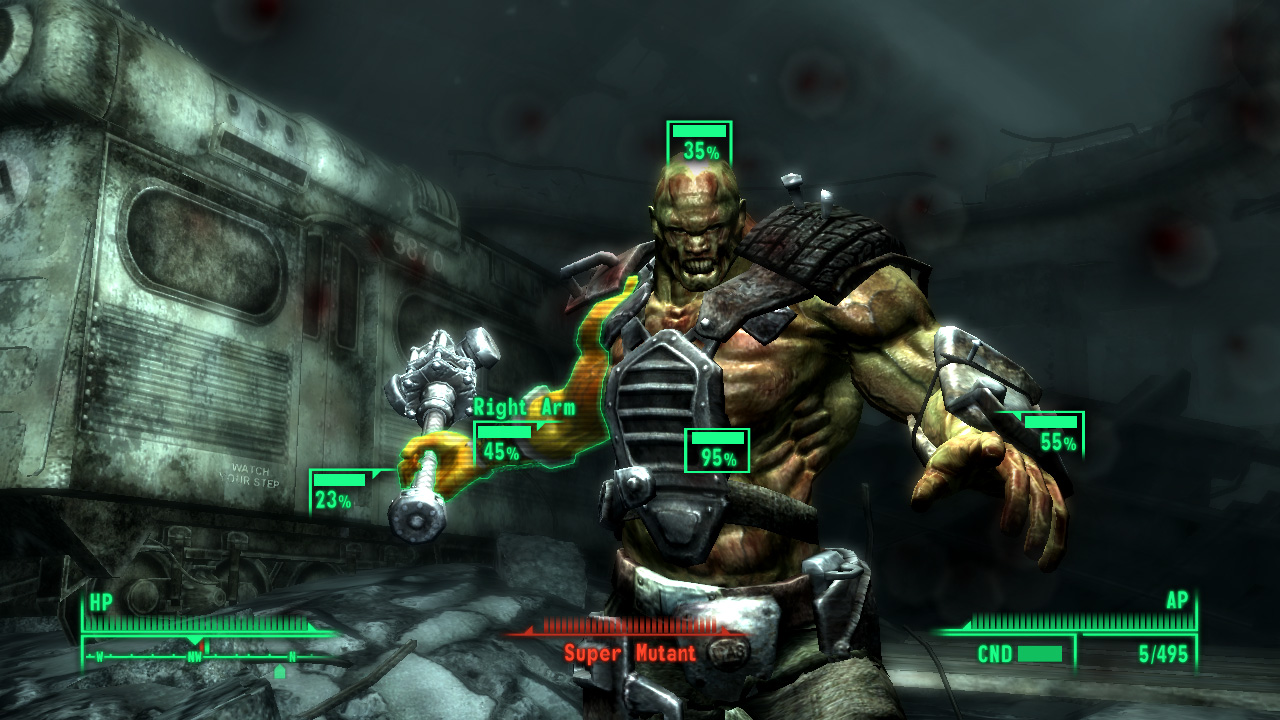 Cool way to visualize a gameplay component. I am not a fan of tactical pausing, but this doesn't look horrendous, so I like it.
Overall, I would prefer to play any game without hud, and I am hoping for the day more games come with this option optimized for gameplay.
In TW2, for example, you can't really change signs on the controller without the sign wheel, which disappears when you disable HUD.