I used button send report inside GoG Galaxy at game page:

After this I redirected to site, where I need to report bug about game Cyberpunk 2077.
One month passed.
But today I receive 2 mails with same text: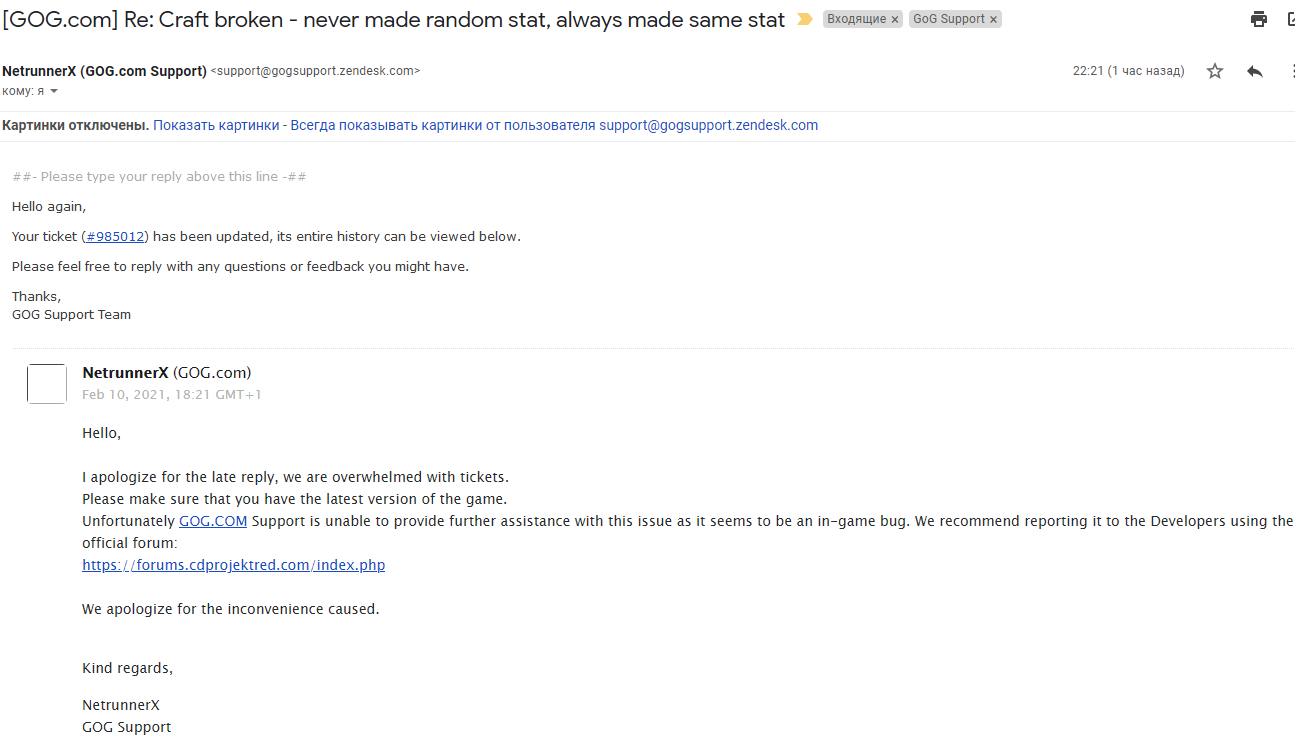 Is this means, all my bug reports sended to wrong place? Then why CDPR left this button inside launcher?
Have CDPR any proper way to report bugs?