There are some really fun paint jobs on the guns in the game. They range from badass to playful. I end up spending time equipping the guns I find in case one of them is interesting enough to hang on to. I will sometimes even match an outfit to a gun, because THAT is cyberpunk fashion!
It would be great if:
1. The inventory icon for a gun had the appearance of the actual gun so they were easier to keep track of and find in inventory.
2. You could add/change paint jobs on your weapons.
It's sad that the appearance doesn't have much relevance right now. Guess which revolver is the 6-slot Legendary and which is a crappy Common?
But wow this flames gun is awesome! I'm curious to see what others are out there.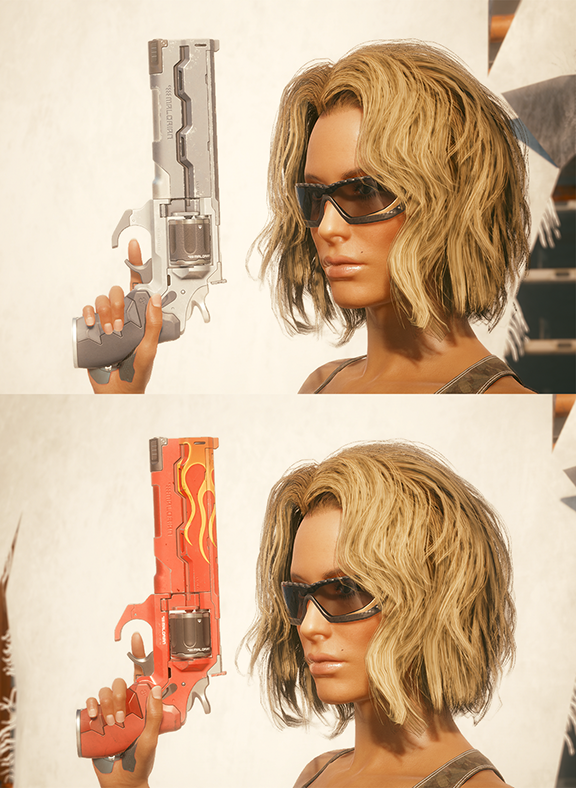 Post automatically merged:
These two sniper rifles were interesting enough for me to build outfits around.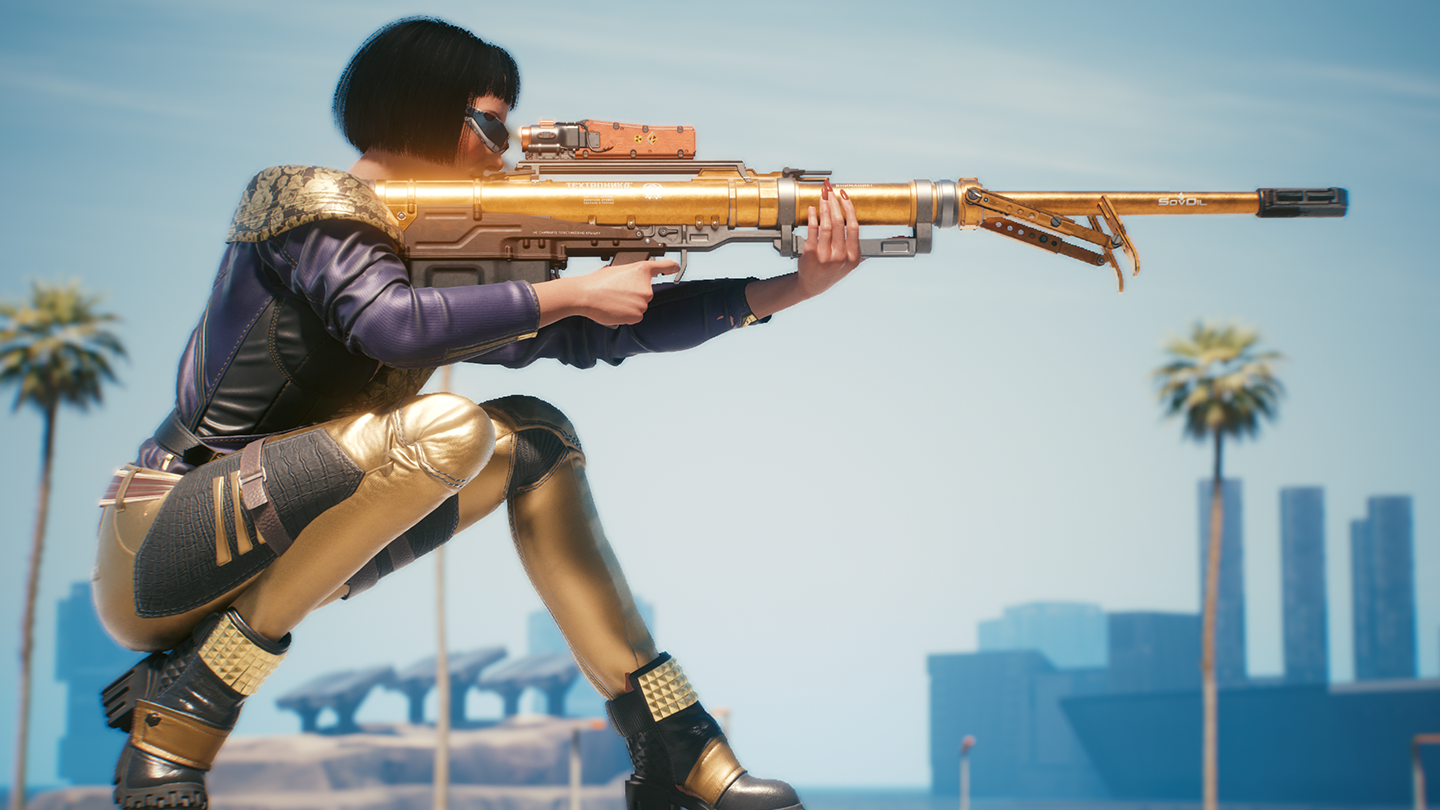 Last edited: