Went scrolling through the Car thread and got jealous.
I'll start it off with the Kriss Vector
Fostech Origin-12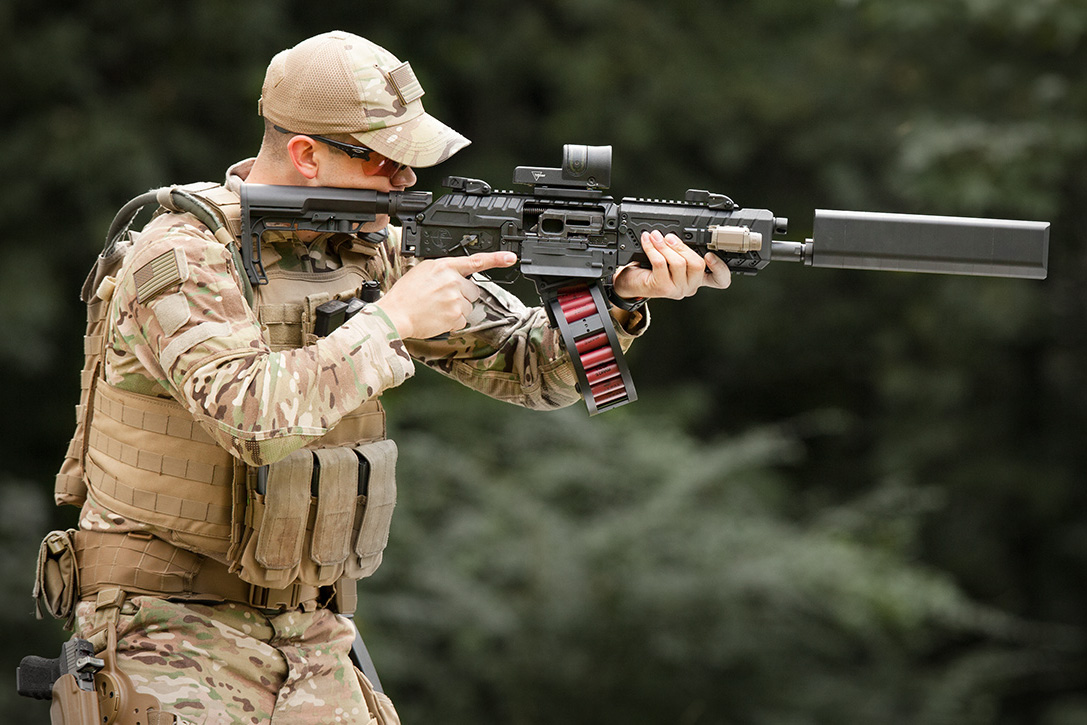 And finally the Mateba Sei Unica
It fires from the bottom chamber giving it a low bore axis making the recoil go in line with your hand instead of using your hand as a fulcrum, having low recoil. It also has a slide that recocks the hammer, making it an Autorevolver. Guns based on this revolver like the Chiappa Rhino already get featured in futuristic media all the time.