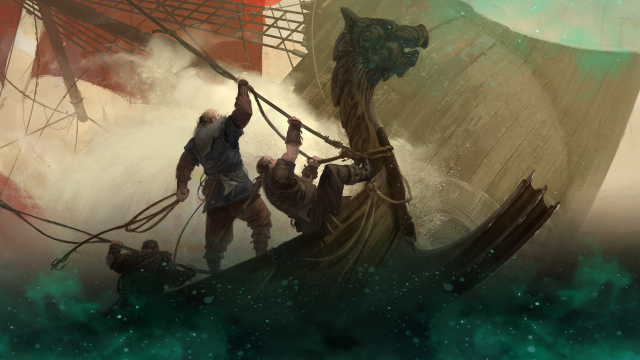 Estamos felizes em anunciar o lançamento de GWENT: The Witcher Card Game no Steam!
Após os lançamentos de GWENT no iOS e no Android, o lançamento no Steam é o próximo passo na estratégia da CD PROJEKT RED de levar o título a milhões de jogadores em todo o mundo.
A versão do Steam apresenta a funcionalidade cross-play e de sincronização com outras versões do jogo, o que significa que você pode competir com jogadores de iOS, Android e GOG.COM, além de ter disponíveis todos os itens e o progresso entre essas plataformas. Além disso, o lançamento também inclui conquistas no Steam e integração ao Steam Trading Cards - detalhes podem ser encontrados
aqui
.
Adicionalmente, graças a uma atualização para Thronebreaker: The Witcher Tales no Steam, a partir de hoje, você pode ganhar recompensas para usar em GWENT fazendo progressos na campanha de Thronebreaker. Essas recompensas incluem cartas premium e ornamentos, que serão desbloqueados automaticamente ao completar seus requisitos. Se você jogou The Witcher Tales anteriormente no Steam, poderá desbloquear as recompensas retroativamente apenas se tiver completado o jogo no modo online (com conexão à Internet).
As recompensas incluem:
2 avatares de jogador
2 títulos de jogador
5 barris premium
20 cartas
Last edited: