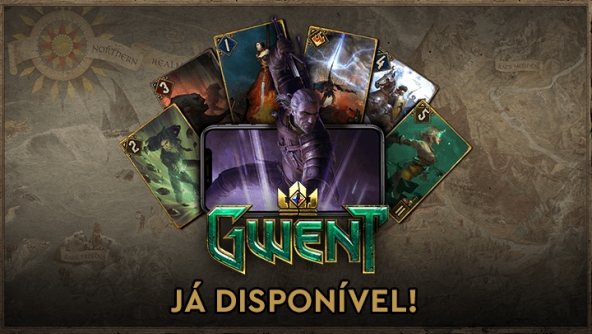 A espera acabou — GWENT agora está disponível para iOS! Assuma o comando dos exércitos mais poderosos do mundo de Witcher no seu iPhone ou iPad e lute contra outros jogadores em qualquer lugar.
As versões para iPhone e iPad do The Witcher Card Game combinam o conjunto completo de recursos da versão para PC com os controles reinventados para a interface de toque. O progresso e as compras são compartilhados entre o iOS e o PC por meio da conta GOG do usuário e os jogadores do iOS podem enfrentar adversários em todas as outras plataformas suportadas.
Para comemorar o lançamento do GWENT para iOS, todos os jogadores que fizerem login nesta versão do jogo antes de 5 de novembro, às 07h59 (horário de Brasília), poderão reivindicar um Pacote de Boas-vindas Gratuito na loja do jogo. A abertura do pacote renderá um Barril Premium Supremo com 5 cartas animadas de todo o conjunto de cartas do GWENT, além de um Fragmento de Espelho que concede acesso ao Modo de Arena.
GWENT está disponível para iOS, PC, PlayStation 4 e Xbox One. A CD PROJEKT RED atualmente está trabalhando na versão para Android do jogo, programada para ser lançada no primeiro trimestre de 2020. Para mais informações sobre o The Witcher Card Game, visite
www.playgwent.com
.