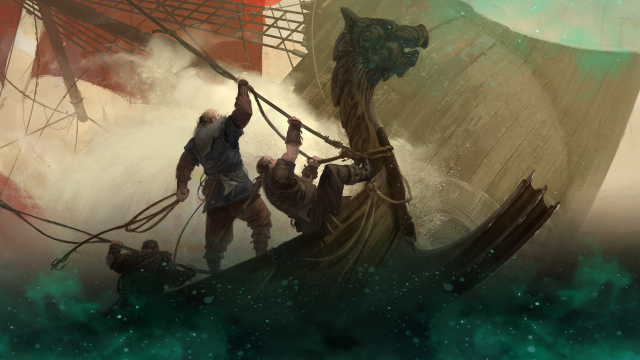 Siamo incredibilmente felici di annunciare che GWENT: The Witcher Card Game è ora disponibile su Steam!
A seguire le uscite su iOS e Android, l'uscita su Steam è il prossimo step nella strategia di CD PROJEKT RED.
La pubblicazione su Steam di GWENT porta con sè cross-play e funzionalità di sincronizzazione con altre versioni del gioco. Il tutto si traduce con i giocatori su Steam che possono competere con gli utenti iOS, Android, e GOG.COM. Allo stesso modo, i giocatori possono trasportare i loro oggetti e progressi tra queste piattaforme. Inoltre, l'uscita su
Steam
include gli achievement e l'integrazione delle Steam Trading Card.
Infine, a partire da oggi, grazie a un aggiornamento di
Thronebreaker: The Witcher Tales
su Steam, i giocatori possono guadagnare ricompense in
GWENT
facendo progressi nella campagna di
Thronebreaker
. Queste ricompense includono carte premium e oggetti estetici, e si sbloccheranno una volta che le condizioni saranno soddisfatte. Se hai già giocato The Witcher Tales su Steam in precedenza, puoi sbloccare le ricompense retroattivamente solamente se hai completato l'intera campagna in modalità online (connesso a internet).
Le ricompense prevedono:
2 avatar giocatore
2 titoli giocatore
5 barili premium
20 nuove carte per il multiplayer di GWENT