GWENT: The Witcher Card Game Server Stress Test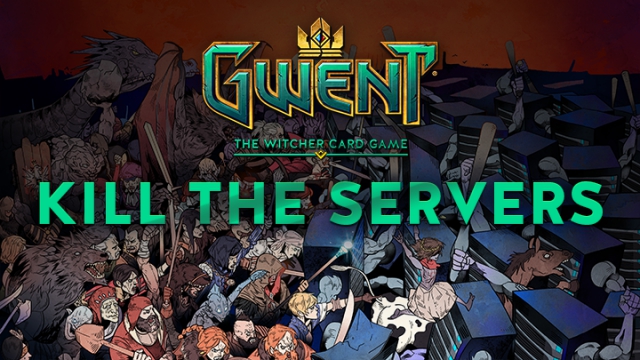 We're cooking up a special event connected to the launch of the upcoming closed beta. It's called Kill the Servers!, it's taking place on September 23rd and 27th, and it will allow some of you to play GWENT even before the Closed Beta! We want to see how everything reacts to a lot of you joining the battlefield simultaneously. Once you blow out the fuses, and you probably will, we can fix things so the Closed Beta runs smooth when we launch on October 25th.

Long story short, we want to stress test the servers and we need your help to make that happen. Visit
the website
to learn more about the whole event!