i'm playing with katana build character and i'm tired of gloriously catching every bullet fired at me with my face while trying to be cyberninja. i was playing for a while now, and still wasn't able to figure out how do u block/deflect the damn bullets with katana in cp2077 :<
i recently found out that you need to find some1 named Zhdi to get the bullet blocking/deflecting enchantment from him, but i couldn't find the info on where he is. i spent the whole day searching for him in the Night City and couldn't find him...
could some1 please help me out and tell how to find Zhdi or how to block/deflect bullets without finding him?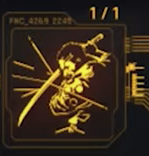 Last edited: