I was one of the people that hailed CDPR's vision of a colorful cheery Night City with that California sunlight busting through. A lot of people were obviously disappointed and wanted a more blade runner dark and gloomy Night City. As I'm playing this game and driving through the areas I kinda agree, I do think it should have been more Blade Runner less GTA 5. The Blade Runner really sets the mood for violence and has a more somber tone to it. At least have cloudy days cause that is what Neuromancer explained how the weather looks. But its constant sunshine it just really detracts from the mood of Cyberpunk. It just feels like kiddie pg-13 cyberpunk, and it kinda pains me to say it but it kinda looked too clean, the areas all looked very posh, except for a few places in the Glen the areas looked middle class.
Another thing I didn't like about the City is that even though it has a lot of beautiful vistas but you're driving it all looks very monotonous without any landmark areas really.
Had the screen not told me where I am I wouldn't have known except for Pacifica and a few areas in the Glen, other than that it all looks the same.
Another thing is that the city didn't look all that futuristic to me. Maybe its the lack of flying cars, maybe its the fact that driving you're so focused on the pavement you don't look up to see the billboards but overall it definitely didn't scream future. There are ways to make the game feel futuristic but this wasn't it.
Here is what the future should look like: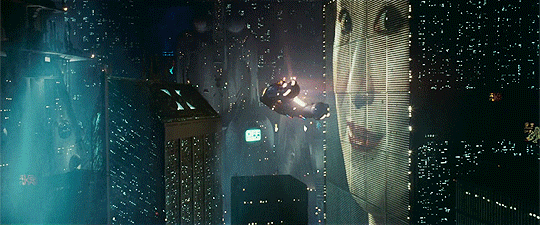 and even thought this game takes place in 2077 it feels like its about 50years behind Blade Runner in terms of tech. Remember it was HIGH tech LOW life.
As I said before I definitely would have preferred more Blade Runner less GTA 5.