When scanned, it does not say "locked" nor "available" - says nothing at all about its status. It ain't a dummy, too - it can be jumped on, and it can be damaged and blown up (visible explosion, fire and smoke afterwards). It does not move, too - unlike all the "just for scenery" AVs flying around all the time.
It is only possible to get on top of it by
good amount of climbing and then one tricky jump onto it from the roof of the building to which Kerry invites V into after joint concert with Us Cracks.
I find it quite strange this AV hovers in air far from any structure, and exactly at altitude / distance which allows to "barely" get to it - if it's just a decoration. However, i so far fail to find any way to interact with it or enter it, other than blowing it up.
Any ideas why it's there or how we could possibly take it for V?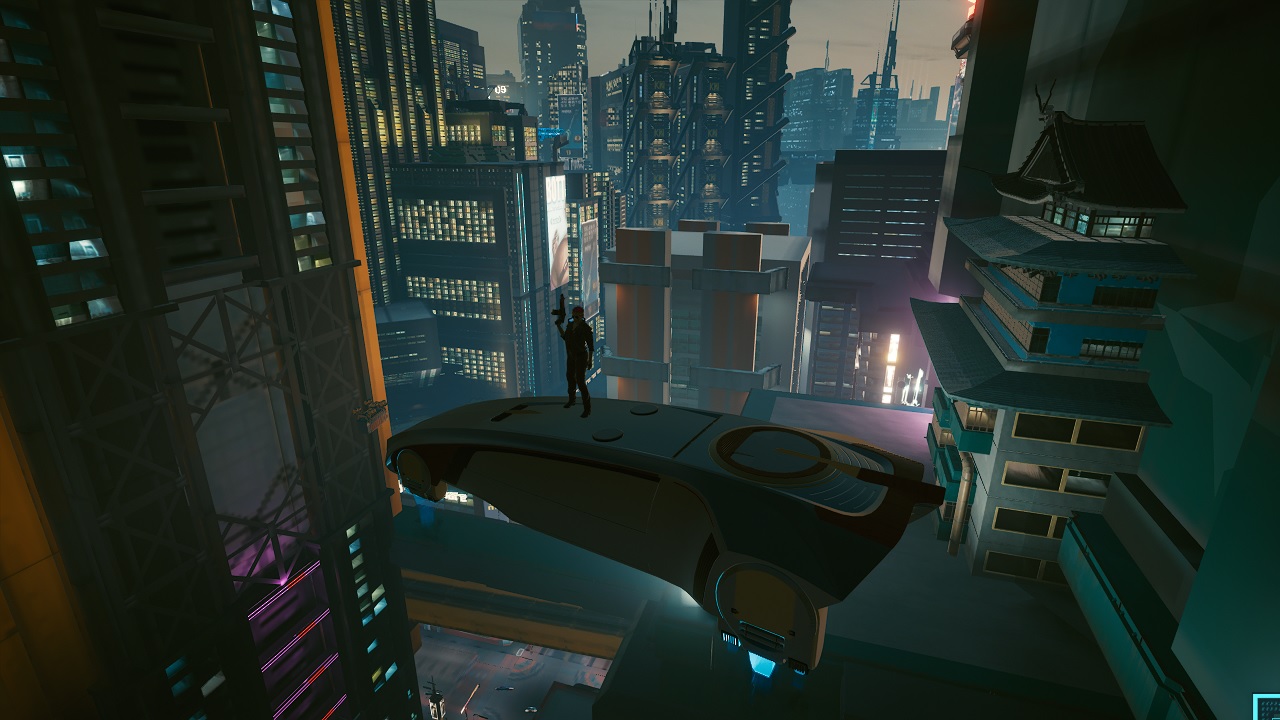 Location:
Southern part of Japantown, map: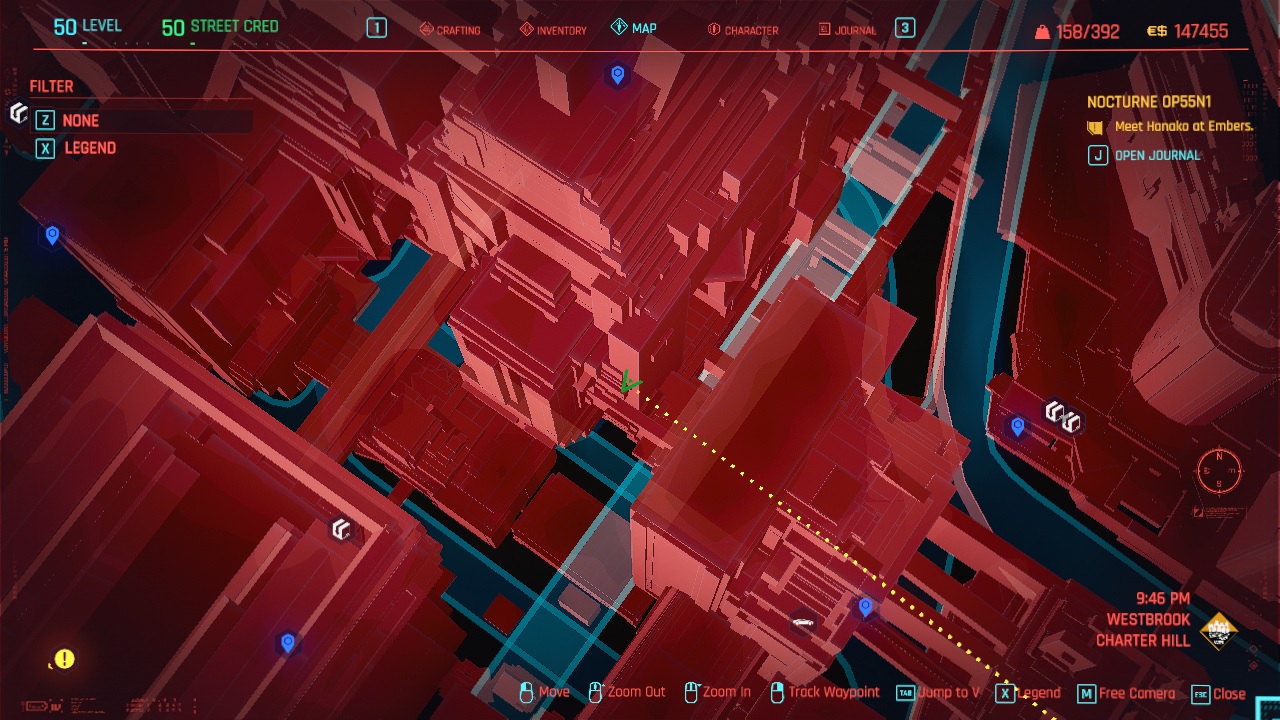 Post automatically merged:
Bit extra info:
1) that Excalibur is hovering there at all times, it seems: loaded much earlier save, and it was there all the same;
2) there probably is a way to get to it without doing that mission for Kerry: i managed to climb all the way from the ground to a level higher than that excalibur, using nearby buildings' balconies, fancy roofs and other such bits. However, once i got above greenish-looking passage connecting two big buildings near that excalibur's location, and jumped onto what loked solid wide horizontal surface - the thing had no collision into it, so i fell to V's death. Still, i bet there is a way to do it. And it looks mighty suspicious that one can climb such a huge height with just hover legs at this location - something impossible for most scycrapers. Excalbur hovering extra high _and_ a path to climb to it all the way from the ground level? I don't think it's a coincedence.
So far, though, it looks like something unfinished or cut out. Perhaps with a DLC we'll be able to actually get the thing and actually own? One can hope.
P.S. And no, it ain't easy at all to climb it. Lots of precision and creative use of both booster and hovering jets is required, at times even jumping from one scyscraper's balconies to another's. And without hover legs, i don't think it's possible to climb (i.e. blue-rarity legs - won't suffice).
Last edited: