I realize that game is basically finished and in the phase of polishing, so any new features are highly unlikely to be implemented at this point for the main release.
That being said, I do feel the need to discuss some aspects of gameplay that would add value to the game and it's immersion strength.
Most RPGs (Witcher inculded) have huge inventories that allow the player to carry a truckload of stuff that you don't really need.
Most of it is basically loot to be sold off.
You don't need to carry 8 sets of armour and two dozen firearms with you.
I think this approach to inventories is bad and outdated, and here's why:
1) Carrying 3 assault rifles, 2 snipers, a shotgun, grenade launcher, heavy machine gun, 2 revolvers, a knife and a bat, and 7 armor sets is unrealistic and takes away from the immersion aspect. (looking at you Fallout).
It may be okay if you have a loot oriented game (such as Borderlands) but otherwise, it's detrimental to immersion
2) It devalues the roleplaying aspect.
You don't need to choose what kind of person your character is in this regard - which are his/her weapons of choice? - Because all of them are.
And this makes them feel like impersonal tools and not like the extension of your character. (which is the approach I'd go for)
3) It takes away from gameplay.
You don't need to plan your loadout for confrontations, or pick some optimal weapon set (3-4 weapons) you figure might have you covered.
You carry everything. And you can momentarily change your entire loadout as you please, switching through 10 different guns in a fight.
Metro Exodus did well in this department. You only carried 3 weapons with you and you were able to go through a larger inventory only in the train.
I'd argue that Cyberpunk should go along a similar path and alow you to carry something along the lines:
A) 2 small firearms (pistols, revolvers, small concealable SMG's) + 1 melee weapon (knives, telescope batons, tazers, etc) or
2 melee weapons (swords, sledgehammers, other crazy stuff) + 1 small firearm if you are a melee oriented character.
B) 1 large firearm (assault rifle, sniper, shotgun/automatic shotgun, grenade launcher)
Larger inventory should be made accessible to you through the trunk of your vehicle.
You can set your loadout there as you please there, but once the choice is made, you play with the toys at hand.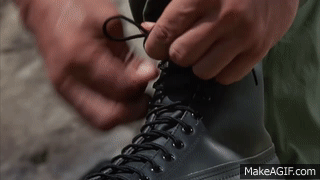 Weapons should take up actual physical space, and not materialize from thin air when needed. (looking at Fallout 4 again, GTA also comes to mind)
This means pistols and melee weapons need to be holstered visibly, tucked in a belt, put inside a large pocket if you are carrying a coat.
Carrying them tucked in a belt with a shirt over it, as well as in a coat pocket should provide concealment.
Large weapons should be carried visibly, in hand, or with a shoulder strap on - meaning, if you are carrying a rifle with you, you are visibly armed at all times.
Like this: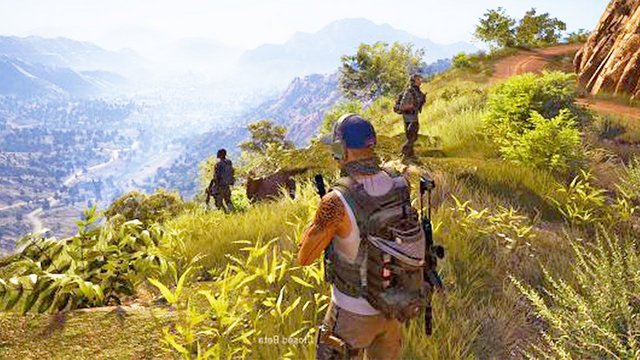 Exception would be large weapons that can be disassembled fast into several pieces, and tucked into a backpack or a briefcase.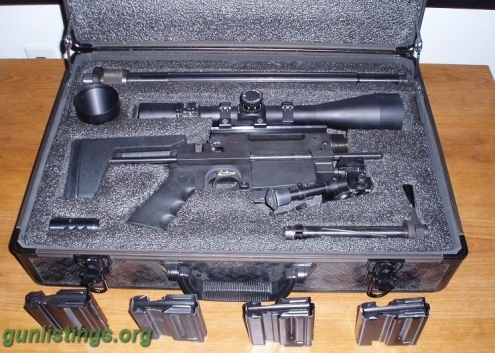 Meaning that briefcases and backpacks should provide concealment for these special weapons as well.
Carrying a backpack should allow you to expand your inventory (more gadgets, ammo, +1 small firearm slot, + concealable large firearm) but it should reduce your running speed a little and hamper with your stealth abilities.
Anyways, those are my two cents.