Made this thread for people and I were making off topic posts in other treads. Trying to respect the rules.
In the ps4 gameplay trailer the game does not stutter(not once), its fluid, no streaming issue or texture loading in real time. Texture are clearly more detailed.
In comparison one can clearly see the loading of texture in real time, the streaming issue in the digital foundry video of reviewing ps4 version of cyberpunk 2077.
The reviewer clearly says game is running at 15 FPS, that it stutters, there is slow downs, even hang for a minute, visual quality is seriously compromised.
Resolution on PS4 is max at 900p and goes down to 720p. Mostly being 720p as the reviewer said.
Ps4 pro max at 1880p but mostly 900p-1080p.
Its clear the image in the ps4 gameplay trailer its more detailed then what was in reality on ps4 in digital foundry video.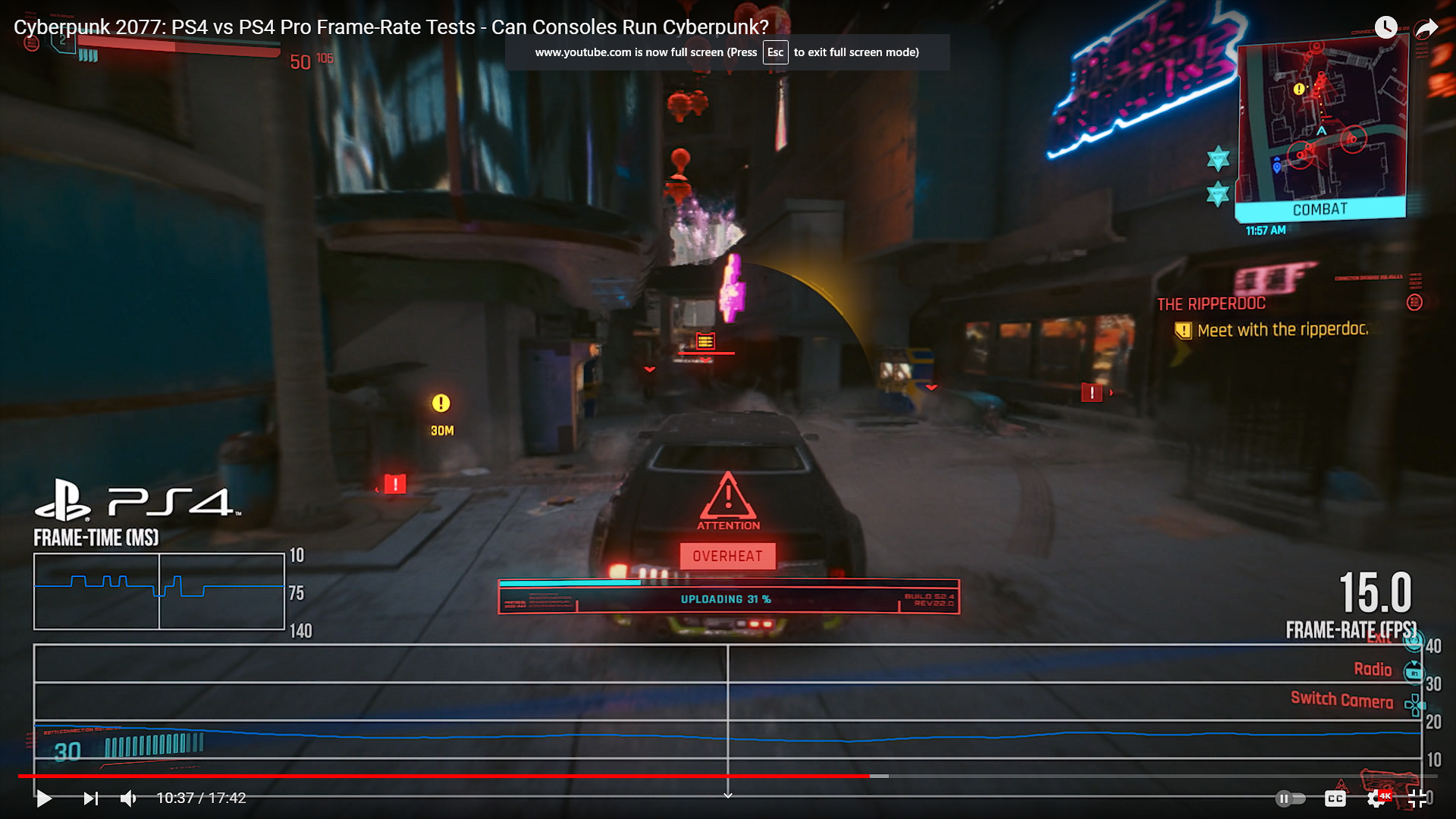 On my pc (i5 6400 + GTX 1060) at 1080p game runs even more horribly then on consoles, with visuals more horrible then the ps4 gameplay trailer, stutters, slow downs, streaming issue and texture not loading just like digital foundry found.
What do you think is the trailer from PS4 gameplay showing real footage from PS4 or not?
Did CDPR tried to deceive by showing footage from pc instead at higher resolution and higher visual fidelity?
Last edited: