Dear Community
Don't get me wrong this is not a typical Nilfgaard whining Thread.
I'm a loyal servant of the Empire and a True believer in the Great Sun.
But during the present time, the empire has been intoxicated by this dirty witcher by the name of
"Warrit The All-Seeing".
With his cursed spell to steal your greatest war power without much sacrificing [7 Body for 8 Provision; Followed by 5 Body for 5 Provision]. The only way to counter this abomination is forced to play the card, perform advanced drawing techniques, or swap with the Courier.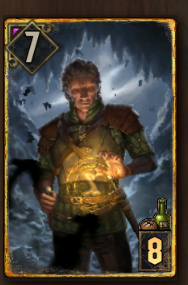 It is time to inform the great Emperor himself to cleanse the land, I can't stay idle any longer.
Hael Ker'zaer!
​
Last edited: