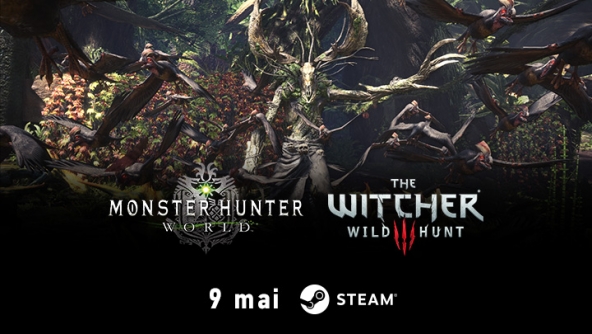 Monster Hunter: World sur Steam recevra le 9 mai, une mise à jour gratuite proposant un contenu inspiré de The Witcher 3: Wild Hunt !

chaque joueur arrivé au rang de chasseur 16 minimum peut participer au Contrat : Imbroglio dans la Forêt ancienne — une nouvelle quête inédite avec Geralt de Riv. Incarnant le Loup Blanc en personne, vous aurez pour mission de pister et vaincre un esprit ancien et puissant connu sous le nom de Leshen. Pour arriver à bout de cette mystérieuse créature, vous aurez besoin de compétences et d'équipement de niveau professionnel : l'épée en argent et les signes du sorceleurs iconiques de Geralt. Les choix que vous ferez lors des dialogues vont également influencer le cours de l'histoire.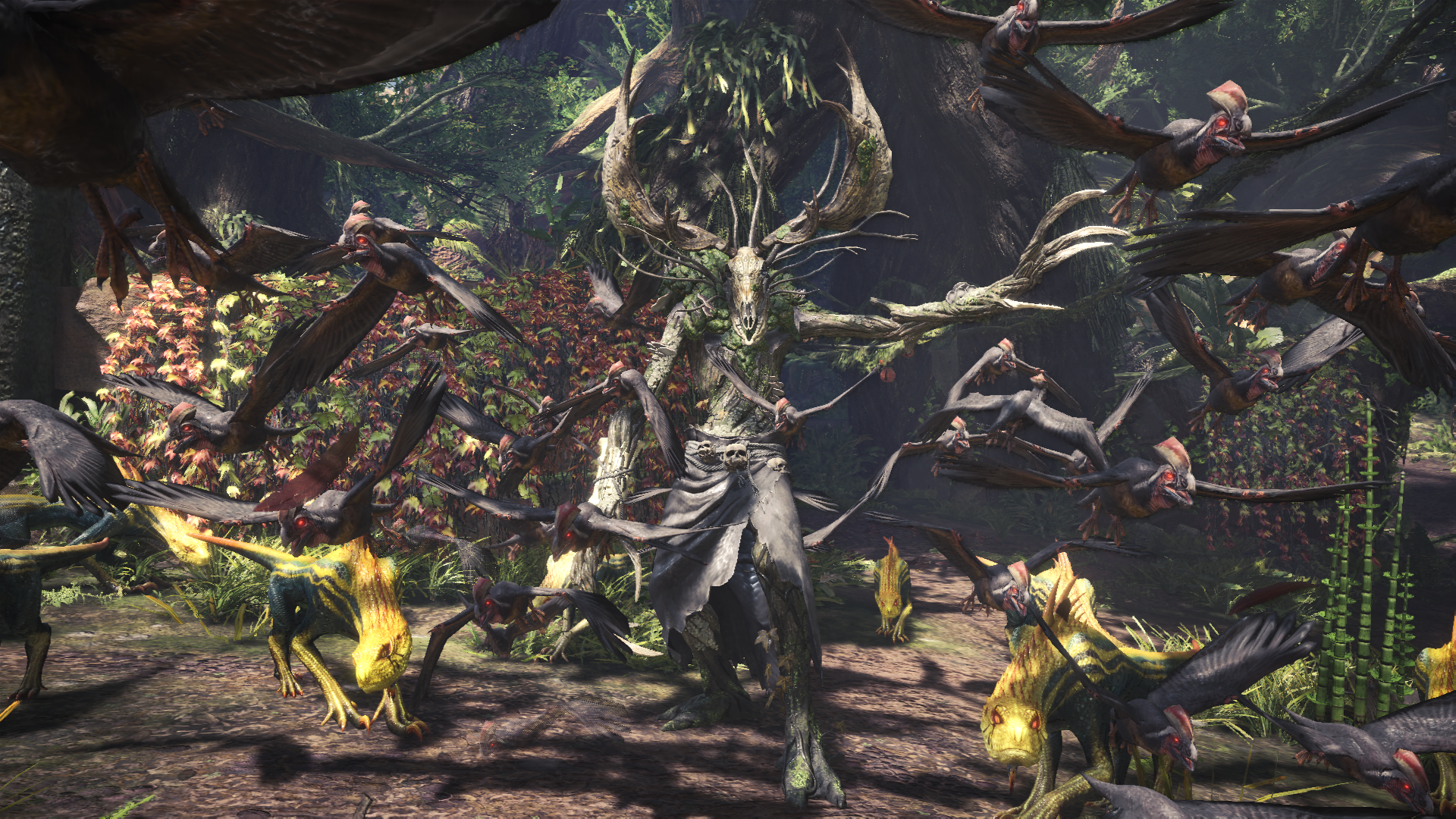 Les chasseurs de monstres les plus aguerris (rang de chasseur 50 minimum) pourront participer au Contrat : esprit de la forêt — un événement multijoueur périlleux où les joueurs tenteront de surpasser une forme bien plus mortelle du Leshen. Ce contrat ne sera disponible que pour un temps limité, du 17 mai à 2h00 (CEST) jusqu'au 30 mai à 1h59 (CEST). Si vous accomplissez ce contrat, vous recevrez des matériaux permettant de fabriquer le costume de Ciri et son arme.
Plus d'informations sur la collaboration entre The Witcher 3: Wild Hunt et Monster Hunter: World peuvent être trouvées ici.