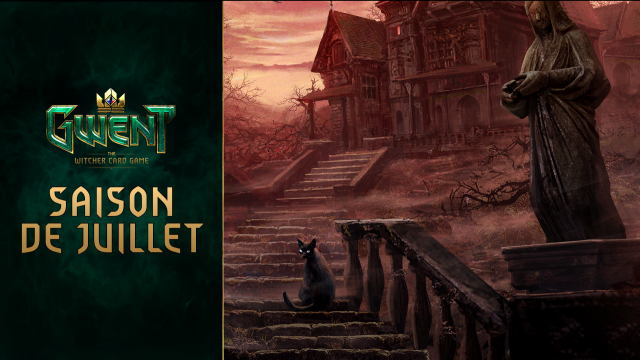 La saison de juillet a débuté et apporte avec elle un tout nouveau mode saisonnier !
Dans "L'épreuve du feu" vous pourrez tester les toutes nouvelles cartes de l'extension Soleil Noir !
Patchnotes
:
Link
Modes saisonniers :
L'épreuve du feu
05.07 - 12.07
Participez avec la faction de votre choix : votre jeu sera remplacé par un jeu pré-créé pour la même faction, incluant des cartes de la nouvelle extension !
Changement de pouvoir
12.07 - 19.07
Au début de la partie, fixez la force de chaque unité dans votre jeu de départ sur son coût de recrutement.
Seesaw
19.07 - 26.07
On the end of the player's turn, damage player's odd power units by 1 and boost player's even power units by 1.
Bascule
26.07 - 02.08
Au terme du tour du joueur : Infligez 1 point de dégâts aux unités du joueur ayant une force impaire. Améliorez de 1 point les unités du joueur ayant une force paire.
Volte-face
02.08 - 09.08
Au bout de 2 tours, les joueurs échangent leurs mains.
La saison prendra fin le 9 août à 10h00 CEST.