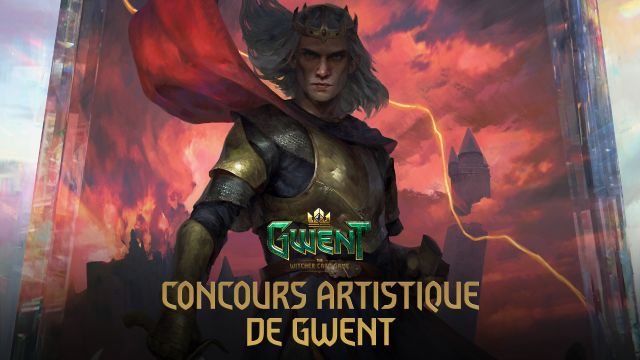 À travers de nombreuses contrées et aventures dans le monde de The Witcher, vous avez croisé de nombreux héros, affronté de puissants mages et guerriers ainsi que terrassé des monstres terrifiants. Mais avez-vous déjà eu l'impression qu'il manquait quelque chose à votre jeu de GWENT ?​
C'est votre moment de briller ! Relevez le défi, soyez créatif et montrez-nous vos compétences - participez au concours artistique de GWENT !​
Règles de participation​
Illustrez un personnage, un lieu ou un objet choisi de l'univers The Witcher, qui n'est pas encore présent dans GWENT: The Witcher Card GameVotre œuvre doit être une seule image numérique 2D au format JPG ou PNG avec une résolution de 3500x5000 pixels.Tout est dans l'illustration - veuillez ne pas inclure d'éléments supplémentaires comme le cadre ou les capacités.
Les participations au concours sont ouvertes jusqu'au 8.02.2022, si vous souhaitez participer au concours, assurez-vous d'envoyer votre travail sur
playgwent.com/art-contest
avant cette date !​
Les participations gagnantes seront choisies par le comité du concours composé du directeur artistique, du producteur artistique et du spécialiste de la communauté de GWENT en fonction de la créativité, de l'originalité et de la qualité de l'œuvre. Les auteurs des trois meilleures illustrations seront récompensés par les lots ci-dessous :​
1er prix
Tablet Wacom Cintiq
GWENT Mug des six factions
Grand Displate (Illustration aléatoire)
2nd prix
GWENT Mug des six factions
Grand Displate (Illustration aléatoire)
Pins de Faction
Tour de coup GWENT
3e prix
GWENT Mug des six factions
Pins de Faction
Tour de coup GWENT
Last edited: