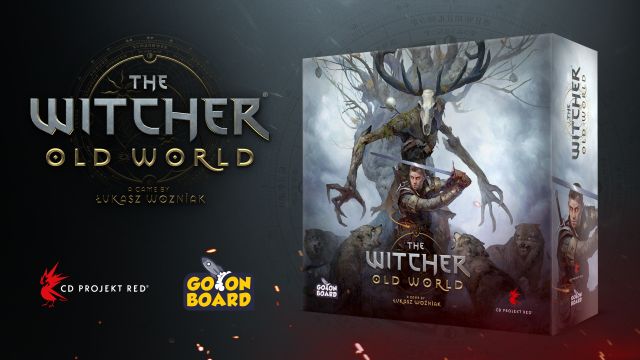 Nous sommes heureux d'annoncer The Witcher: Old World - un nouveau jeu de société dans le monde de The Witcher, créé en coopération avec la société d'édition GO ON BOARD et conçu par Łukasz Woźniak, auteur de jeux de société tels que Valhalla et Titans.
The Witcher: Old World est destiné à un groupe de 2 à 5 joueurs et se déroule bien avant l'époque de Geralt de Riv. Les joueurs jouent le rôle de tueurs de monstres professionnels qui ont récemment terminé leur lourde formation dans l'une des écoles de sorceleurs: Loup, Vipère, Chat, Ours ou Griffon. Au cours de leurs aventures à travers le continent, les jeunes sorceleurs seront confrontés à des choix difficiles, accepteront des contrats, affronteront des monstres - et se retrouveront peut-être à se battre avec un autre sorceleur afin de défendre l'honneur de leur école !
La campagne de financement participatif du jeu sur Kickstarter débutera en mai 2021 et offrira à la communauté une chance d'avoir un impact significatif sur le contenu du jeu, ainsi que sur les histoires qu'il présentera. The Witcher: Old World devrait actuellement sortir en avril 2022. À ce stade, le jeu devrait sortir en anglais et en polonais, mais d'autres versions sont en cours de négociation.
Pour vous tenir au courant des progrès du développement du jeu, suivez sa page
Kickstarter
et visitez
Facebook
,
Instagram
et
YouTube
de GO ON BOARD.