The Masquerade is a detective adventure, with many evocative references to the film noir genre. The main pivot of our adventure is a murder and the resulting task – to uncover the guilty. The action takes place in the Outskirts of Vizima. There we will come across a caravan from Vengerberg – full of suspicious merchants, hearty dwarves, and a doppler, who in the locals' opinion is nothing but a pain in the arse (guilty of all evil and deceit and of the murder as well).
Features:
A detective main quest filled with riddles, suspicion and proof.
A few well developed side quests.
A unique ambience in the Outskirts, evoked by the doppler's presence.
Download links:
Browse Masquerade mod for The Witcher files to download full releases, installer, sdk, patches, mods, demos, and media.
www.moddb.com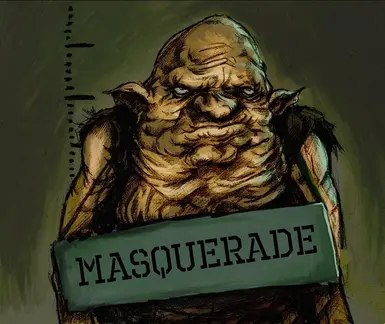 Masquerade is an additional adventure to the game The Witcher 1 created by fans.

www.nexusmods.com
Gameplay:
Introduction to the investigation and a tour of the outskirts of Vizima.
Everyone is suspected in this investigation ... In search of herbs and an old woman.
Last preparations before the fight and descent to the crypt.
I'm a monster slayer.
Last edited: