As others have stated in other threads the storylines end very abruptly and completing them doesn't do anything, there aren't really any extra bits of dialogue and even those would go a long way.
Other threads: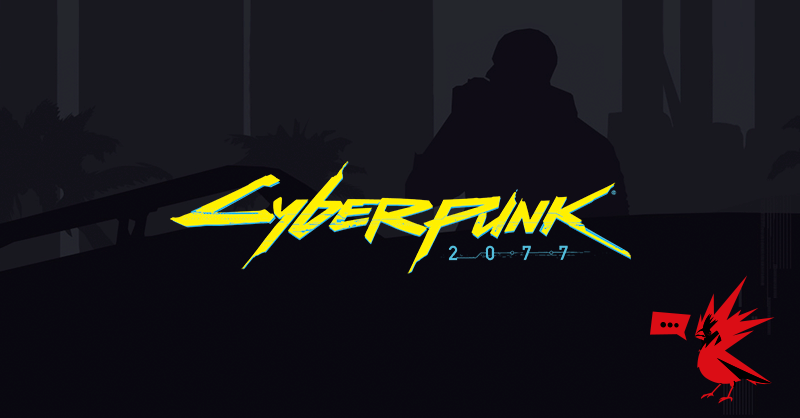 I just finished my first playthrough! I racked up a total of 50 hours and I gotta say this game is amazing especially from a Story and Character perspective. I went through as a male nomad V and I really delved into as many side quests as I could, I finished the storylines for River, Judy, and...

forums.cdprojektred.com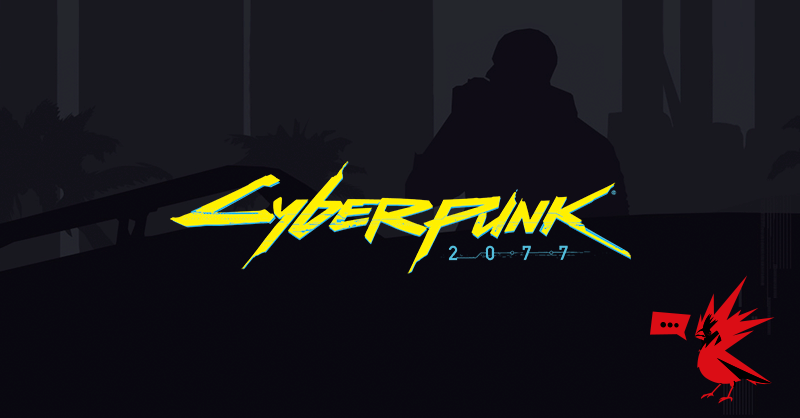 Helo respectfull Dev Team, I really fell in love with the gameplay of your awesome CP2077, but i have one Question i wanna ask you, and i think im not the only one that is felling like me. I just played the end of the Quests of Panam Palmer, i really felt smth in this Storyline. Ngl i was a...

forums.cdprojektred.com
Characters being body-type and voice/personality type locked breaks immersion. Most characters preferences aren't stated, with the exception of Judy. While playing as FemV I tried romancing Panam on my first playthrough, after doing the storyline I was convinced that I chose the wrong option but when I looked it up it turned out the wrong option was choosing the wrong body type. I had to break my immersion and look up the reason why I couldn't romance a character exposing myself to spoilers because it wasn't clearly stated in game. As a result it forced my to "settle" for another character which in turn lessened the impact of the whole romance.
Maybe Characters could have a cannon preference but be open to all players e.g. FemV and Panam. Just like is done with endings of many games having multiple options but for the purposes of sequels and dlc one ending is specifically chosen as canon.
I didn't want to have to create a whole new character to romance my preferred character. I thought we might have learned this from games like mass effect and dragon age.
There are also problems with specific characters, most notable Kerry and River.
River just doesn't feel like a romance character, his storyline kind of conflicts because it just feels wrong to be hunting a weird killer and trying to find his nephew in a really emotional story just to be flirting with him at the same time. Additionally, the aftermath of the storyline is way too short for any sort of romance that doesn't feel wrong or rushed.
Kerry only being available to guys is weird considering some of the comments he makes about FemV. It seems like Kerry would be better off as a bi option at the very least, however, im still against the whole locking of characters to certain preferences as far as player choice is concerned.
Maybe an overhaul update adding in new content for the romance quests and getting rid of the body and voice requirements for romances would be better. I know this would be a lot of work but I really feel like the whole romance lines need a rework to make the game feel more emotional an memorable.
Additionally, adding in new romances in dlcs following this format would be a good idea as there are too few romance options right now.
Finally, I don't want to leave this post without saying that I hope you all don't feel like im trying to sh*t all over this game because im not. I genuinely enjoyed my entire playthrough despite the bugs and the issues outlined above. I know the whole dev team worked so hard on this game and will continue to push through bug fixes. I hope after the rocky launch that this game can find its feet through overhauls and expansions just like the similarly received No Man's Sky.
So thank you Devs for bringing this world to life and I hope at least some of these ideas and suggestions are taken on board.
Post automatically merged:
I'm just so disappointed that once their storyline is done they become ghosts doomed to repeat the same 3 lines. These characters are so well built out and you really genuinely like them, but then their quests are done and that's it. I can't interact. Panam doesn't even move from her chair. I really want to interact more, the dead end is so disappointing from characters who feel so incredibly alive until that very moment. Give me phone calls or texts at least. I'd like activities more, but I'd settle for some more back and forth communication. I really don't want to ask her about Rogue or the Kang Tao again.
Here is a quote specifically on the abrupt endings that I find nicely sums up why its so heartbreaking.
Another thought is that the Mass effect series worked so well with building these characters and romances/relationships because it was a trilogy, they had three games to perfect the emotions they wanted the players to feel. Which is why I feel like the storylines are a little on the short side despite being of unquestionably high quality.
Post automatically merged:
Aside from the texts that Judy sends you through the game (which is a pretty surprising amount. Also her nickname for V is Cucumber which was sweet.) It felt weird walking into her apartment and only having a few things to say that you can saw over the phone.

That's what I thought until I got the Stars ending. Any other ending kinda breaks my heart.
I love this game, but... I have to agree with everyone here, we need more options with our relationships in game. There needs to be activities like going out to dinner and actually sitting at a counter or table and eating the food, more dialog between partners, house calls from both V and partner for hook ups, even just chilling on the couch cuddled up watching T.V with chat options, going to a favourite spot to name just a few. I get that things had to be cut for the sake of release date but please add more things to do with them. I do not just want to rush through the story or side missions, I want to get lost in this city and soak in everything.
Great job CDPR really love this game, keep up the hard work.
The game needs to give you ways to continue interacting with them throughout. This game is pretty dark. Not gonna lie, if I were V I would probably have just eaten a gun at some point after losing my best friend, getting left for dead in a junkyard, and waking up with a ghost in my head trying to kill me. The characters are the bright spots that give V a reason to keep fighting, so it would be nice if they didn't just hear about how you are literally dying, hit you with a 'damn bro' and then vanish after one more mission. Just my thoughts on it.
I got a response from one of the writers of DAO about a DLC that would include these options, of just hanging out with your love interest.

I feel like the length was long enough, but they missed out by not having your romance come along with you for most missions. For example the disconnect happens when V tells Panam about the relic, all you get is 3 options like you said, but I think the standard we expect from RPGs are after every mission there should be some more dialogue with your romance.

Judy I felt was pretty deep, I was very sad your couldn't have her as an option for a straight V, I legit felt sad lol I think she needs to have a conversation with you and let you down easy. Hopefully in future dlc, your friendship can turn into something more?

But Panam was legit, gave me Sandra Bullock vibes who I have a huge crush on lol
90% of sidequests here are way too short ,all quests should chain and interconnect with each other more. And branch out to many different paths.
It's so sad because all they had to do was keep going. They have the framework there, her character is perfectly done. But just as we become a couple, just as we get to know her and get her to open up to us the game cuts us off permanently lmao It's so tragic D;

I try not to be negative because like you said there's so many people on here and everywhere hating on this game already. And tbh I don't even really care about the wonky Police system that much or any of the other big complaints people have that I hear repeated everywhere. The biggest downside to the game for me is that so many of the stories and characters were cut short, whether through cut-content or for the purpose of making everything happen fast. it doesn't give us enough time to do what the game really SHINES at, the story, and the character relationships we build.
I actually believe romances in Baldur's Gate 2 were longer and more complex and that was 20y ago. I still remember how the girls were at each other throats especially Viconia and Aerie. Still it ended the same. It is actually always the same - you get the girl/guy and its over. It never evolves.
Just adding in more quotes from other posts with thing I want to highlight.
The last quote (from Johny_Mnemonic69) here is pretty big too as it mentions that romances in games all tend to end the same way and that they never evolve. Adding in some quests after becoming a couple where that relationship is acknowledges and used in the quest would have undoubtedly set this game apart as a cut above the rest when I came to character building and emotional connection.
Last edited: