I finished the game for the first time earlier today and when I loaded up the save after the credits I started walking around when I noticed an NPC I hadn't seen before. Its either a bug, some story extra I missed, or an obscure reference to something in the game that I dont understand.
Who's this guy with a robot head but human everything else? I havent seen an NPC like this anywhere else. Scanning them showed they have NPC info.
Ohashi Saku. No affiliation, no criminal record.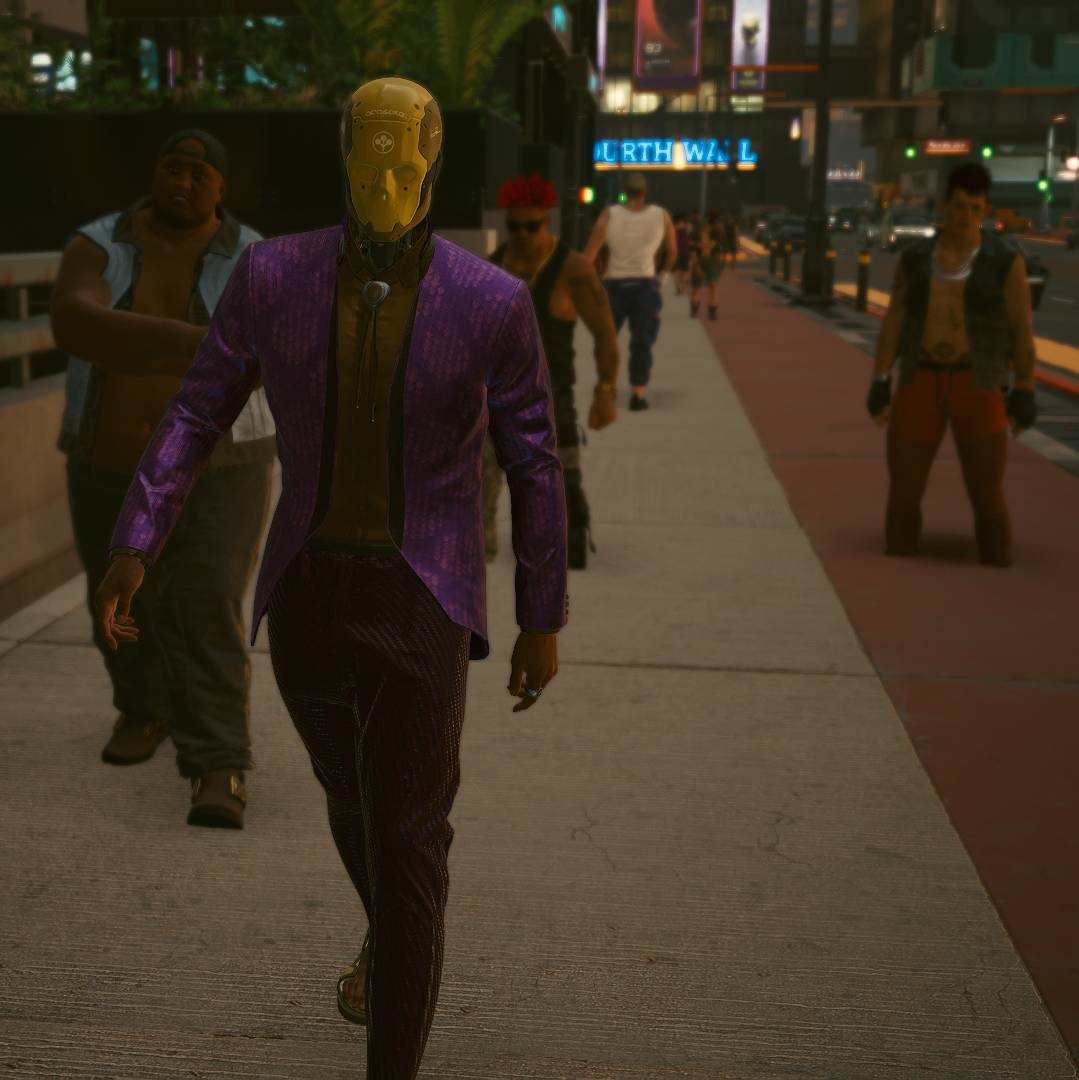 (notice the two guys in the background with their feet in the sidewalk...classic Cyberpunk)
The other thing was about the rewards it mentions finding in my inventory after the story. What are they supposed to be? I dont see anything in my inventory that wasn't there before aside from the keycard from Adam Smasher...is that the "reward" they mention?