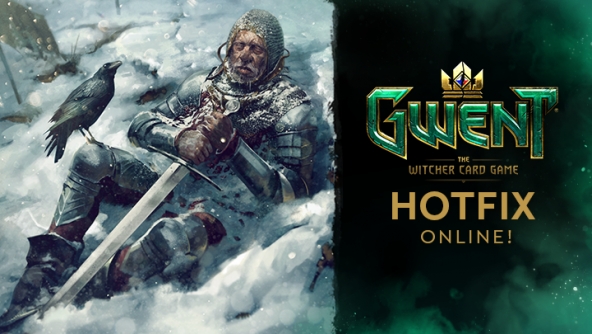 I nuovi hotfix per GWENT: The Witcher Card Game e Thronebreaker: The Witcher Tales sono ora disponibili su PC e PS4! Con questo aggiornamento, ci siamo concentrati sul miglioramento della stabilità e delle performance su console.

Lista completa dei cambiamenti:
Risolto un problema che causava crash su Thronebreaker e GWENT su PS4 Pro e PS4.
Risolto un problema che causava cali di frame rate quando si accedeva al menu della creazione del mazzo in GWENT e Thronebreaker.
Risolti problemi minori di Interfaccia grafica.
Risolto diversi problemi legati ai contratti. (GWENT)
Risolto un problema per cui entrare nella tenda causava freeze del gioco. (Thronebreaker)
Aggiunto il supporto alla lingua Cinese alla versione GOG del gioco (Thronebreaker).
Altri miglioramenti alla stabilità e fix vari.
Su Xbox One, l'hotfix sarà disponibile nei prossimi giorni. Fino ad allora, i giocatori Xbox potranno affrontare solamente altri giocatori Xbox. Il matchmaking per questa versione sarà leggermente modificato per accorciare i tempi d'attesa.