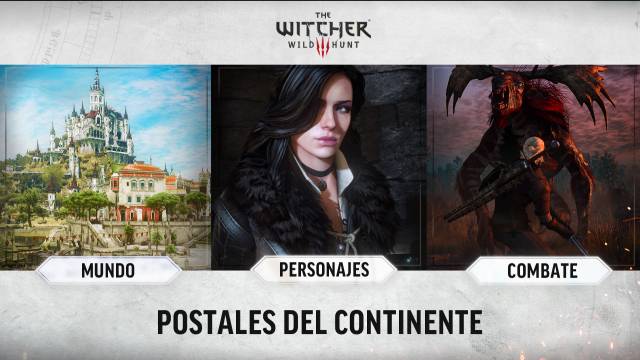 ¡Participa en el concurso de capturas de pantalla de The Witcher 3: Wild Hunt, también conocido como Postales del Continente, y muéstranos el universo de The Witcher a través de tus ojos! Comenzamos el 20 de diciembre con tres categorías, cada una de las cuales te asigna la tarea de capturar un aspecto particular del juego:
Escenas del Camino (Mundo)
Viajeros en el Camino (Personajes)
El Camino del Guerrero (Combate)
Puedes enviar tus capturas de pantalla hasta el 10 de enero a las 4PM CET.
Todo lo que tienes que hacer para participar es hacer una captura de pantalla en el juego y enviarla a través del
sitio web dedicado
. Puedes aprovechar todas las funciones que ofrece el Modo Foto, pero no puedes seguir editando tus capturas de pantalla con un software externo. Solo puedes enviar una captura de pantalla por categoría. Por favor, asegúrate de que tu presentación se ajuste al tema elegido.
Espero que estés listo para mostrarnos lo que tienes porque las mejores capturas de pantalla recibirán increíbles premios, como sillas para juegos Secretlab TITAN Evo 2022 The Witcher Edition, bolsas de obsequios de The Witcher y periféricos Alienware (ratones, teclados y mousepads).
Cada categoría tendrá 3 ganadores en el podio, ¡así que hay muchas oportunidades para ganar!
Más detalles, como el conjunto completo de reglas del concurso, así como el formulario de envío, están disponibles en el sitio
web del Concurso de capturas de pantalla
.
¡Buena suerte en la Senda!