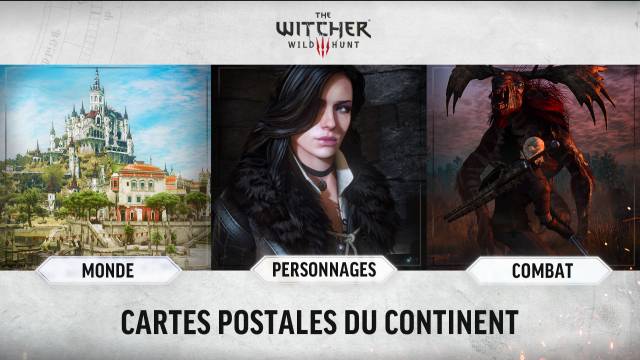 Participez au concours de captures d'écran de The Witcher 3 : Wild Hunt ou cartes postales du continent et montrez-nous l'univers de The Witcher à travers vos yeux ! Nous commençons le 20 décembre avec trois catégories, chacune d'entre elles vous demandant de capturer un aspect particulier du jeu :
Scènes de la piste (monde)
Voyageurs en chemin (personnages)
La voie du guerrier (combat)
Vous pouvez envoyer vos captures d'écran jusqu'au 10 janvier, 16 heures CET.
Tout ce que vous avez à faire pour participer est de capturer une scène en jeu et de la soumettre via
le site web dédié
. Vous pouvez profiter de toutes les fonctionnalités offertes par le mode photo, mais vous ne pouvez pas modifier davantage vos captures d'écran à l'aide d'un logiciel externe. Vous ne pouvez soumettre qu'une seule capture d'écran par catégorie. Veuillez vous assurer que votre soumission correspond au thème choisi.
Nous espérons que vous êtes prêts à nous montrer ce que vous avez, car les meilleures captures d'écran seront récompensées par de superbes prix tels que des chaises de jeu Secretlab TITAN Evo 2022 The Witcher Edition, des sacs de cadeaux The Witcher et des périphériques Alienware (souris, claviers et tapis de souris).
Chaque catégorie disposera de 3 places sur le podium, ce qui laisse de nombreuses chances de gagner ! Plus de détails, comme le règlement complet du concours, ainsi que le formulaire de soumission, sont disponibles sur
le site web du concours de capture d'écran
.
Bonne chance sur la voie !