Patch 1.05 fixed nothing
Patch 1.05 has just gone LIVE for PC and should be available for download everywhere now. Please find the complete list of changes below:
[Sard Edit: THANK YOU. Oh, it must be Christmas! Now just so anyone reading this understands, although I AM going to enjoy this, I'm doing it not because of the content, but because
if you ruin your post with insults, threats, moderator disputes and plans to keep doing so,
I get to do whatever I want to it! So, don't do that. Anyyyyyhooo. Dragon already got to ban him and lock the thread, this is my share!]
1) Fixes a possible exploit by preventing certain drowners from respawning infinitely.
You didn't fix this. I CAN STILL EXPLOIT IT. HOW DARE YOU DON'T STOP ME.
2) Improves the distribution of experience points gained by completing quests with recommended levels lower than the player character level.
Nope not fixed, I think I OHMYGODTWO SAD PONIES:
3)Merchants now offer more weapon types.
um no they don't. All 5-7 levels lower than my level once I am past level 8. Come on why are you lying?
[It's not lying. It's a plot. Of course. A plot to drive you maaaaaaaaaaaooohicecreamaaaaaadddd! Jobdone.]
4)Rebalances the prices of maps that can be purchased from merchants.
I fell off a teeter-totter once and hit my head. Yes. Actually, it was from a porch that wasn't there, but it still hurt. Now I have a "Y" scar on my forehead. True story.
5)Clarifies a number of crafting diagrams.
You butter not have!
6)Fixes an exploit whereby players could buy sea shells and sell the pearls inside them at a higher price.
Um nope, that's not an exploit. UNLIKE THE THING AT THE TOP NOW THAT WAS AN EXPLOIT. FIX IT SO I CAN'T EXPLOIT LIKE I DO THIS EXPLOIT.
7)Increases the variety of loot dropped throughout the game.
Um no you didn't. I know. I checked every single loot drop ever. Anywhere.
8)Shops now only offer weapons with levels matching or exceeding the player character level.
BUT OVER 9000!
9)Slightly reduces the amount of coin dropped from chests and monsters.
Quazia correct, You made it so they drop ZERO dumb asses. ANd I refer to you only in that sense because of course, I speak like this to people every day, over the internet. I can and I do! Admire me!
10)Deploys the Bovine Defense Force Initiative.
This IS the only thing that you added with your 250mb "patch". THE ONLY THING. AT ALL. DESPITE ALL THE OTHER THINGS I LIST HERE INCLUDING THE CHANGES TO NOT EXPLOITS AND SO FORTH I AM CONFUSED ARGGGH.
11)Fixes an issue where runestones could not be upgraded to greater runestones.
Thank you for this. My children were hungry. Now they have runestones.
12)Reduces the spawn time of selected groups of NPCs.
Um no, nothing respawns accept for drowners,..rant rant rant etc etc etc..What, are you insane? Over worked much? Because I know insane. It's insane!
13)Geralt no longer interacts with candles placed near chests and other openable objects.
I laugh at you, I LAUGH SO HARD.
14)Improves the smoothness of camera movement.
IT EEES LAHK BUTTER.
15)Fixes a number of issues related to horseback riding.
NO you didn't. you fixed NOTHING STOP LYING. NOTHING AT ALL NEVER EVER LYING LYING ITS A PLOT YIKES. ANGRY PONY.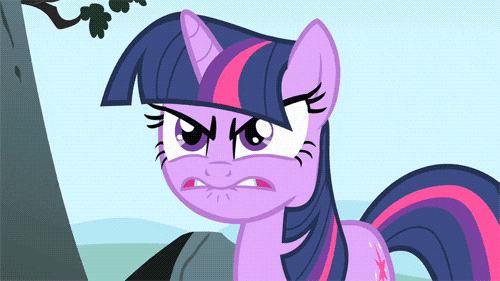 16) Fixes an issue where the player could not deflect arrows/bolts at longer distances.
That pony is really quite angry.
17)Introduces a number of fixes in in-game communities.
Like how, sounds like banter when you can't explain it. I DO NOT UNDERSTAND SPLAINS TO ME.
18)Introduces a number of fixes related to combat.
MY GOD THAT PONY IS STILL ANGRY CANT LOOK AWAY.
19) Vitality begins to drop if Toxicity exceeds 80%, as originally intended.
It did before, wtf are you talking about? Also apparently I didn't notice that it did NOT before. Hmm. HMMM. Maybe I'm wrong. Naaaaaaaaaaaaaaaaaaaaaaaaaaaaaaaah. Nah.
20)Fixes an issue where Geralt was sometimes unable to mount Roach.
As I already stated no you didn't. Why are you posting the same post twice just in a different way? Seems like you're making this list up as you go to hide that you really only introduced the bovine demon crap. Can you..can you hear the black helicopters?! You can! They sound..they sound like...
NOOOOOOOO!
21)Improves Geralt's movement, especially when he swims.
LOL LOL LOLO LOLOLKJKSHIHSIKFH WIWHDEIWD WDI DMan that cow is creepy.
22) Fixes an issue whereby Geralt could be attached to a sinking boat while aiming his crossbow.
Still happens to me. IT'S PERSONAL ISN'T IT! YOU'VE MET ME IRL HAVEN'T YOU?
23)Fixes a number of issues related to Vitality regeneration.
WAS IT AT THE MALL?
24)Fixes an issue whereby certain actions could be randomly blocked during gameplay.
THE POST OFFICE?
25)Fixes a rare issue whereby Geralt could not mount Roach after fast travelling between points.
No you didn't. ..rant rant...crazy stuff..WTF are you smoking?! ARE YOU SUGGESTING DRUG USE SIR BECAUSE THAT IS AGAINST THE RULESSSS!
26)Fixes a number of minor tooltip and wording bugs.
And as well know, the Rules are..wait, I've never read the Rules! Damn!
27)Adds a series of color-blind friendly features. Improves visibility of tracks, marks, footprints and scent clues. Color-blind friendly features can be enabled in the Options\Gamplay submenu.
My "wife" is color blind and the features did nothing to help her see. Once agian BS. Arf!
28)Introduces a number of additional fixes to alt + tabbing.
I regret the above joke. It made fun of our canine companions. Sorry, dogs of the world.
29)Fixes an issue where The Witcher 3 process did not close properly if the user did not have XAUDIO installed.
(this is a silence joke)
30)Introduces a number of general stability and performance improvements.
Nope, several people on the forums still complaining about this that you made it worse. AND PEOPLE ON THE FORUMS MEAN THAT YOU DIDN'T FIX IT AT ALL. BECAUSE PEOPLE. ON. THE. FORUMS.
31)Fixes an issue where in certain situations the game could crash while a save was being loaded.
Nope still crashes in certain situations. Like, thisone time I was at band camp...
32)Adds some missing translations in localized versions.
This isn't a bug so it shouldn't be on your radar. Plus I don't see these said languages. THEREFOR THEY DO NOT EXIST FOR ANYONE
Skipping ahead a few.....he really put a lot of effort into this. That's ironic. Kinda hope he saved it!
58)Geralt can now always play gwent with Madame Serenity.
Nope she doesn't even have the option for me. Also you guys said that gwent always gives experience. I am getting none. Well, other than the experience of being DEEPLY UNHAPPY WITH LIFE AND THIS GAME. WHERE CAN I GET A REFUND (Steam or GoG) WHERE WHERE WHERE (Steam or GoG) WHERRRE!
59)Fixes an issue where Vernon Roche would not appear at the Hanged Man's Tree during the Eye for an Eye quest.
Actually he fell from the sky from about 2 minutes after I arrived, still does so. Miiight be trying to escape my presecne though, by burrowing through the planet. Understandable.
61)Fixes an issue where the sirens in the Lord of Undvik quest could be invincible.
Dude don't get me started on this, [Sard Edit: Don't get you started on THIS!? Unlike the other 2,000 words?!! No, no start!]
66)Fixes an issue in the Contract: The Oxenfurt Drunk quest where the katakan was not hostile after being lured.
He just sits there and then runs no matter what you do unless you attack him. Don't give me this crap. It's not broken nor fixed.
AND I"M COMPLAINING. IT BETTER BE BROKEN OR FIXED DAMMIT. IF IT'S A BUG I SHOULD BE HAVING IT.
67)Fixes an issue in the Contract: Shrieker quest where the shrieker was not hostile in certain situations.
Duh gotta use the grenade to flush it out. You fixed nothing once again this is really old. BUT I SHALL CONTINUE.
70)Fixes an issue where the player could not fast travel under certain rare circumstances.
Yeah like if you pissed someone off or you just dismounted or you were in battle. Still exactly the same way. I CHECKED EVERY POSSIBLE PERMUTATION AND OH LOOK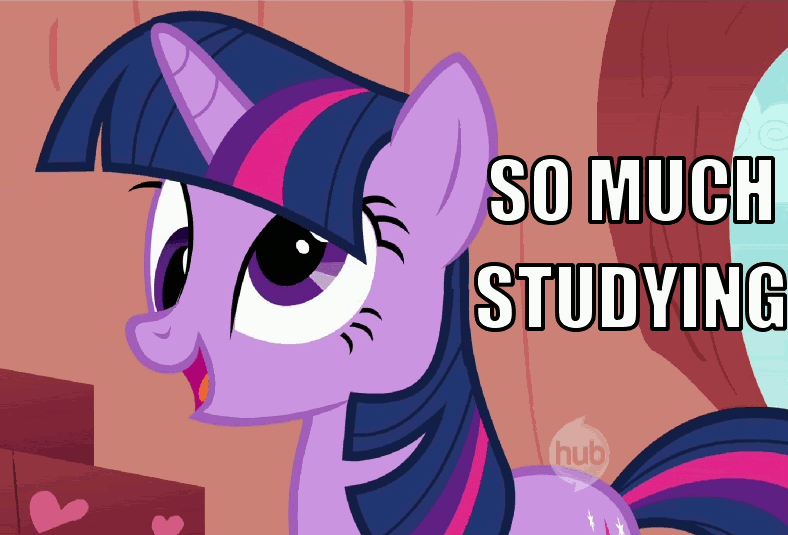 72)The player can no longer take on the Apiarian Phantom contract multiple times.
Never could before. You didn't fix anything. Once again, if it NEVER HAPPENED TO ME IT NEVER HAPPENED. CDPR YOU BETTER LISTEN TO ME OR LAWYERS!
80)Fixes an issue whereby Triss could get stuck on a set of stairs after a scene during the Now or Never quest.
Nope, she falls through the stairs now. But, I admit, at least she's not stuck. Maybe she's trying to escape me by clawing through the earth as well?!
Before you start saying Nut uh, Didn't like it Didn't like it Didn't like it Didn't like it Didn't like it Didn't like it Didn't like it Didn't like it Didn't like it Didn't like it Didn't like it Didn't like it Didn't like it Didn't like it Didn't like it Didn't like it Didn't like it Didn't like it Didn't like it Didn't like it Didn't like it Didn't like it Didn't like it Didn't like it Didn't like it Didn't like it Didn't like it Didn't like it Didn't like it Didn't like it Didn't like it Didn't like it Didn't like it Didn't like it Didn't like it Didn't like it Didn't like it Didn't like it Didn't like it Didn't like it Didn't like it Didn't like it Didn't like it Didn't like it Didn't like it Didn't like it Didn't like it Didn't like it Didn't like it Didn't like it Didn't like it Didn't like it Didn't like it Didn't like it Didn't like it Didn't like it Didn't like it Didn't like it Didn't like it Didn't like it Didn't like it Didn't like it you will do exactly what you said or you're going to lose all of your customers. ALL OF THEM FOREVER. ALL 4 MILLION AND CLIMBING. I am not going to let up on you guys [
Unless we ban you, of course
] on these issues and apologize and leave in shame . [
But where would you go?! Leave the Internets? Poland? Earth? ...
] give my money back [
Refund through GoG or Steam, apparently MS might do it for Xbox...yeah, probably you should get your money back. And soon! At this rate, you're going to dehydrate yourself!
] or fix the game the way I like it [
Nah nahahanha that's the way, that's the way, that's the way I liiiiike it...so catchy
] . Or we can see each other in court. [
Because you can totally sue anyone for anything ever, just like Mummy and Pappy and Mr. Belvedere told you!
] Also take care of your rogue lead moderator he is banning people for no reason and using a power trip. [
Well, at least he got this part right. Except the "lead" part. Sid likes, "court jester". -I- think he's just hot for men in floppy hats!
]
Well, kids, that was a lot of fun. And educational! If you are going to lose it, remember, some maniac might just come along and totally ruin the effect. Then another one might ban you and lock your thread! Anyway, have a good night and a farewell from my (cyber)Heart:
Last edited by a moderator: