I encountered some bugs in my gameplay and I wanted to list here so the devs can know what's happening and fix it. I'll post a link to the videos. Be aware that some videos show some parts of gameplay from final missions, it's not much but it can show some dialog options and parts from late game.
1 -
Breaking the window and jumping over in Panam's mission to recover her car (i don't know the mission's name in english)
It takes too long to break the window, I had to break piece by piece and when i tried to jump over i got teleported way back and had to run back to mission area. Happened to me twice when I tried to jump over the window. A friend of mine also encounter this same bug.
2 -
Spawning inside Panam (mission to defeat Nash)
During the mission to defeat Nash inside a cave, everytime I died and the game reloaded to the latest save point I got spawned on the driver seat inside Panam.
3 -
Really don't know what happened here [final missions]
During one of the final missions where you prepare to invade Arasaka with the Aldecados, Mitch stops by the passenger window to ask if you are ok. My game loaded inside the ground and kept spinning into the void. I had to quit the game and log in again for this part to load correctly.
4 - Same dialog option appears twice [final missions]
When I was leaving the Basilisk during the invasion to Arasaka, the same dialog to get out of the tank appeared again. I pressed the button thinking this option would disappear but V got teleported foward and made the same animation of getting out of the Basilisk.
Other bugs:
Besides visual bugs of objects floating, NPCs T Posing, collision problems with cars, I noticed some bugs with the HUD like when a pop up of item information don't desapear over time, vehicle speed counter don't disapear when you leave the vehicle, when you pause the game and the HUD takes a little longer to load and funcion (during this time you can do nothing but wait for it to load)
I also found a bug with Rogue. When I called her (not on a mission or anything, just calling) she answered me and I heard her voice with an echo, over the telephone and like she was on my side. I went to do a secondary mission and when I was comming back I saw her model right behind where I was when I called her. Looks like she spawned on my back when I called her.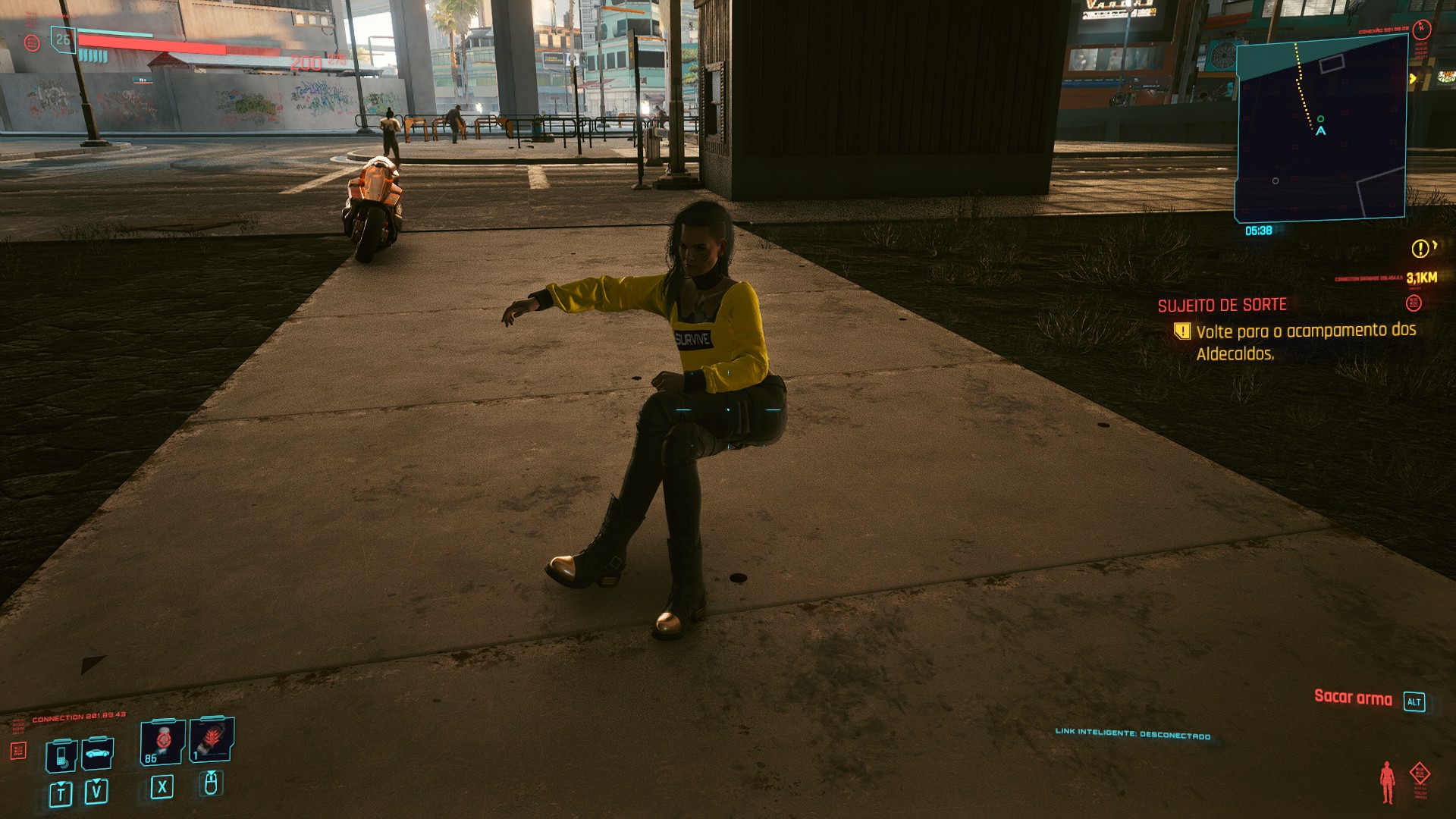 My PC Specs:
AMD Ryzen 5 2600 Six-Core Processor 3.4GHz
Motherboard Biostar A320MH, Chipset A320, AMD AM4, mATX, DDR4
PCYES GeForce GTX 1060 Dual, 6GB GDDR5X, 192Bit
16GB RAM DDR4 (8GB Crucial Ballistix Sport TUF Edition 2666MHz / 8GB Corsair Vengeance LPX 2666MHz)
HD Toshiba P300 1TB, Sata III, 7200RPM, 64MB
Last edited: