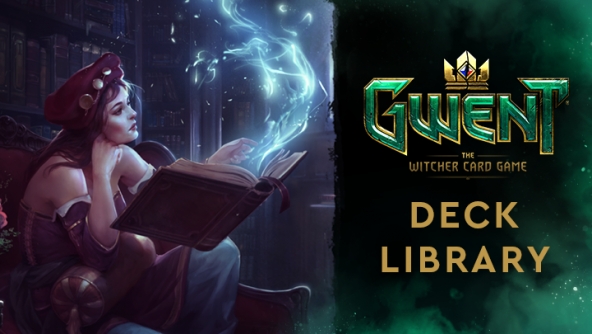 Sharing GWENT decks with your friends has just been made easier! Today we've launched the
GWENT Deck Library – an official platform
which allows you to share your decks (straight from the game!), create guides for them, as well as browse other community-created decks and guides.
How to share a deck using the Library?
Launch GWENT.
Open the Deck Builder.
Select your deck and click "Share a deck" – you will be redirected to a website featuring that deck. From there you can copy its URL, share it on social media, or create a guide!
Currently, the option to share decks is available only in the GOG version of the game. Shared decks will not be personalized – all identical decks will have the same URL.
How to create a guide in the Library?
Share or open a deck in the Library.
Select "Name this deck & create a guide" on its website.
Log in with your GOG account.
Describe your deck, choose the language of the guide, add a title and publish! (Or save it as a draft and publish it later.)
Make sure to follow GWENT
User Agreement
when creating your guides – any offensive or illegal content will be removed from the website and your GWENT account might be suspended.
We'll continue to work on GWENT Deck Library and its features (one of them being the possibility of importing a deck from the website into the game with just one click!), so make sure to check it out and leave your feedback under this post!