The season of love is yet to come. I'm ahead of schedule posting this little game, but master Dandelion insisted.
So, who is the true Queen of Gwent? Cast your vote for each individual duel.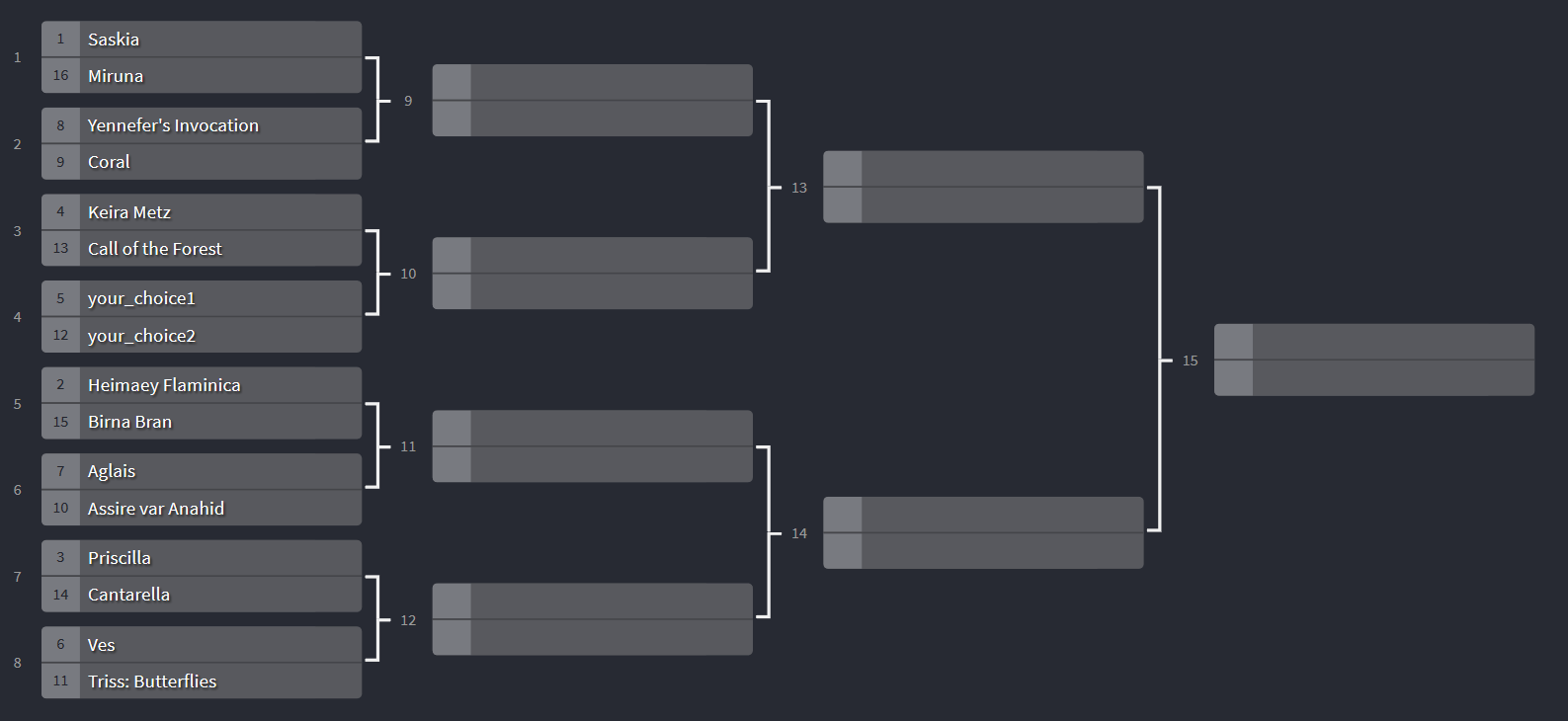 Each round begins at around 00:00 Central Europe Time and ends after 24 hours. The most voted card of each challenge moves to the next round.
I left two custom choice spaces in the bracket, so you can propose your own favourite card! Again the card that gets one more vote goes through to the next stage of the bracket.
First day we have scheduled...
Saskia
Miruna
Yennefer's Invocation
Coral
Keira Metz
Call of the Forest
your_choice1
your_choice2